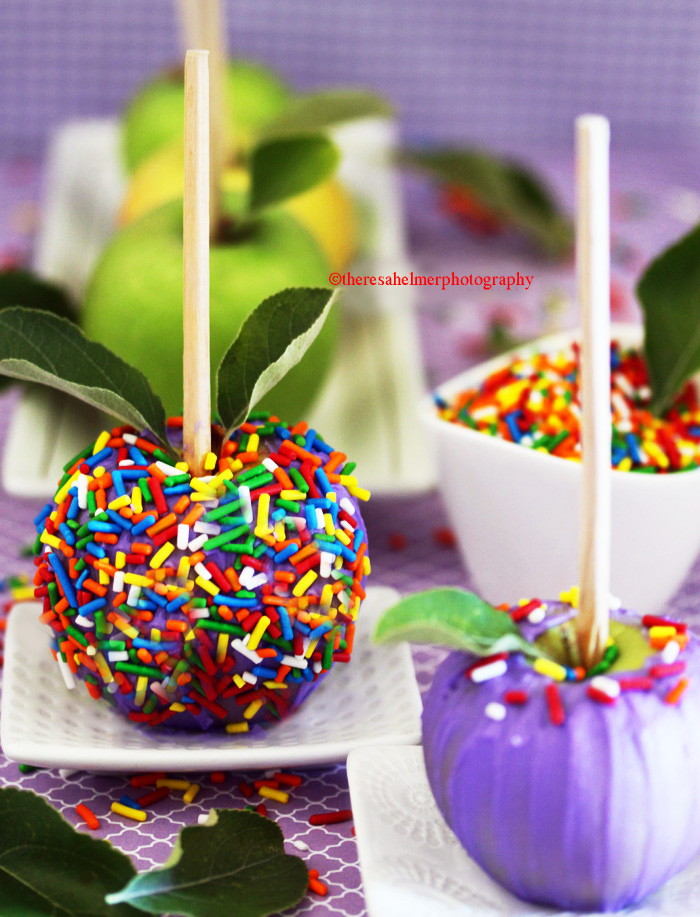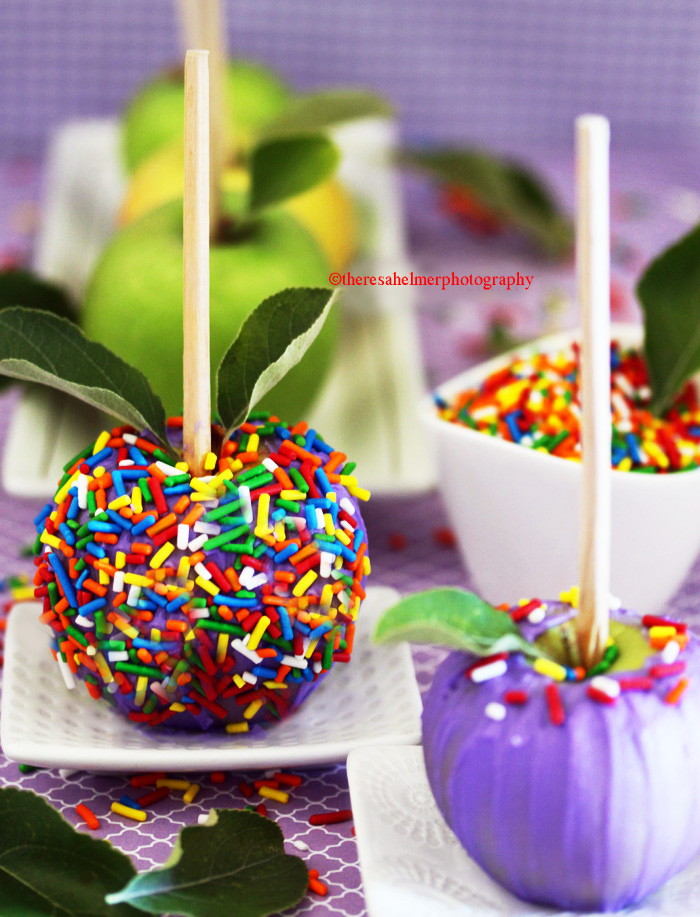 Watch
We all LOVE candy apples right? i know i do and have made many over the years. However one of the biggest problems has always been the shells of the candy apples are too hard to bite into and they are difficult to store.
Here is my twist on the candy apples that i was asked to help out for a local kindergarten class's upcoming Halloween party (the teacher asked me "Can i make them fun?"....I hope you like the result as much as i do!

I've included all three stages on how to make this.

I used the cream cheese icing, then add lavender food coloring. Use a pastry brush to apply the icing on apples.You can also use store-bought ready-made icing.

Sprinkle your favorite cake sprinkles on the apples.

Easy storage and no sticky fingers.

The apples are from my garden.




My Tumblr - - -
emerald753.tumblr.com/
- Follow me if you haven't yet...


For questions/inquires about my work, feel free to check out the FAQ on my front page

All images are ęcopyright theresahelmer. You may NOT use, replicate, manipulate, or modify images without my permission. All Rights Reserved