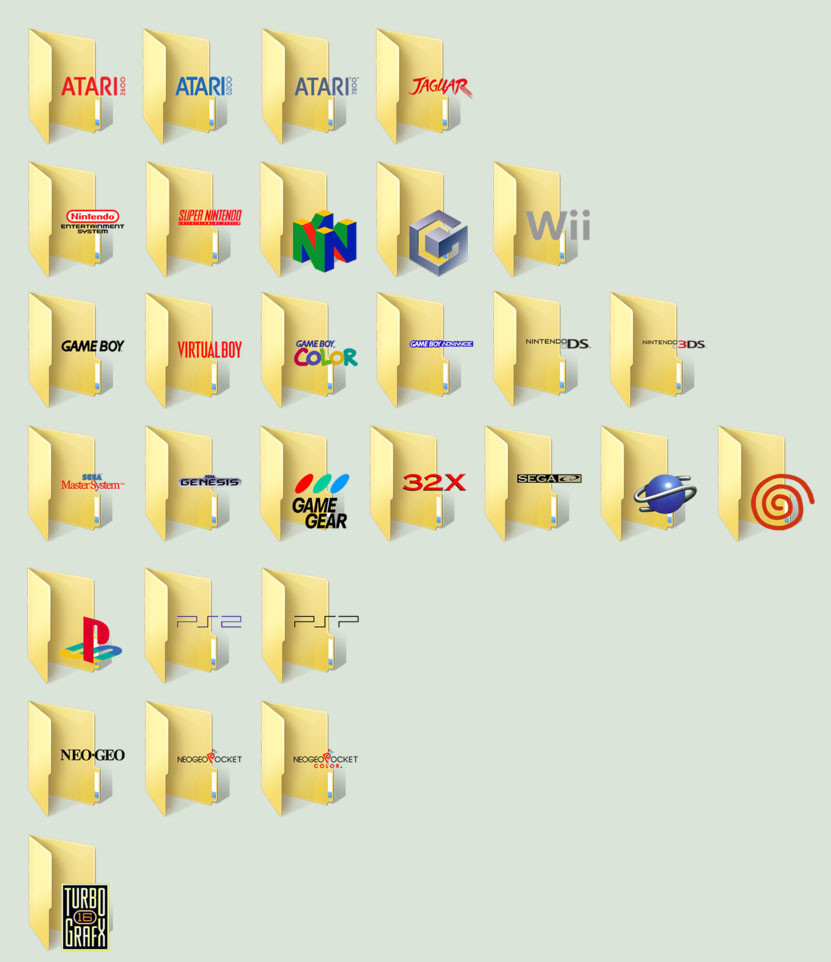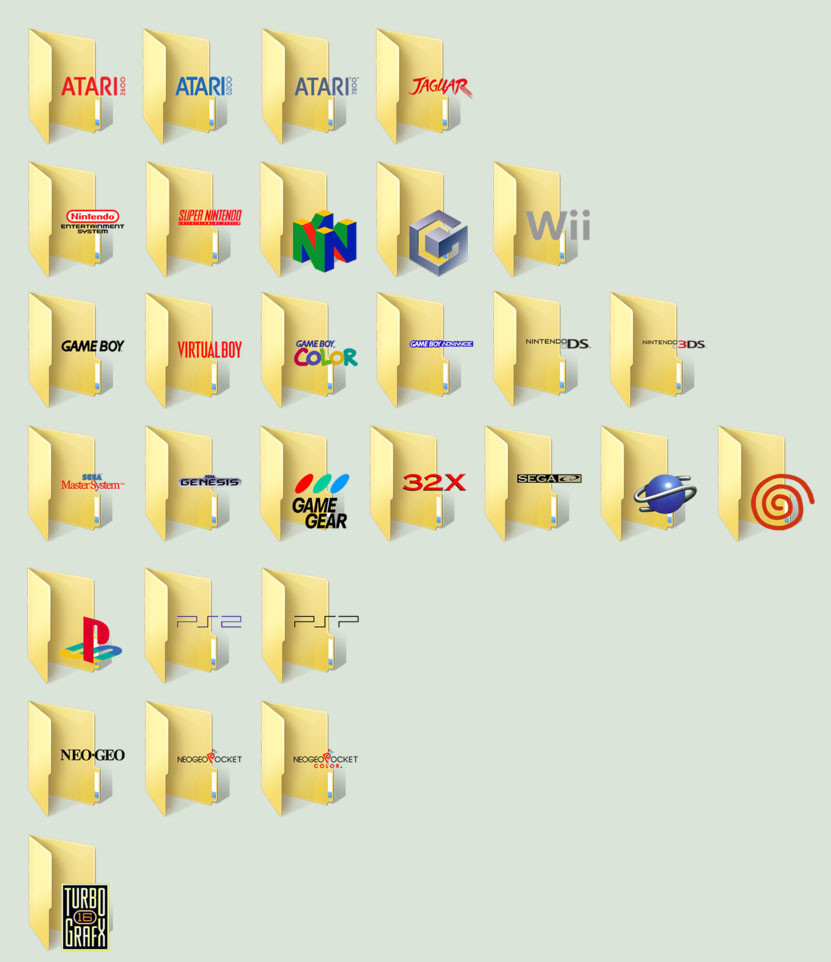 Watch
For everyone who enjoys using emulators, I have created Windows folder icons of different system logos for you to use in your game libraries! They measure 256px and are transparent. I chose systems I feel are the most emulated but feel free to suggest any I missed!
9/11/2018: Added Wii U.

5/1/2018:
Added MAME and 3DO.
Systems include:
Atari 2600/5200/7800/Jaguar
NES/SNES/N64/GameCube/Wii
Virtual Boy
Game Boy/Color/Advance
Nintendo DS/3DS
Sega Master System/Genesis/Game Gear/32X/CD/Saturn/Dreamcast
Playstation/2/Portable
Neo Geo/Pocket/Pocket Color
TurboGrafx-16/MAME/3DO
To apply an icon, do the following:
1. Right-click the folder you wish to assign an icon to and select Properties from the menu that appears.
2. Select the Customize tab, and then Change icon...
3. Select Browse. Navigate to the directory you unzipped the icons to and select the one you want.
4. Click OK. And then once more.
Note: Folder icons may revert to their defaults if folders are transferred between devices or the icon files become undiscoverable. As a suggestion, place icon files in respective folders, apply them, and then simply hide them so they don't appear.