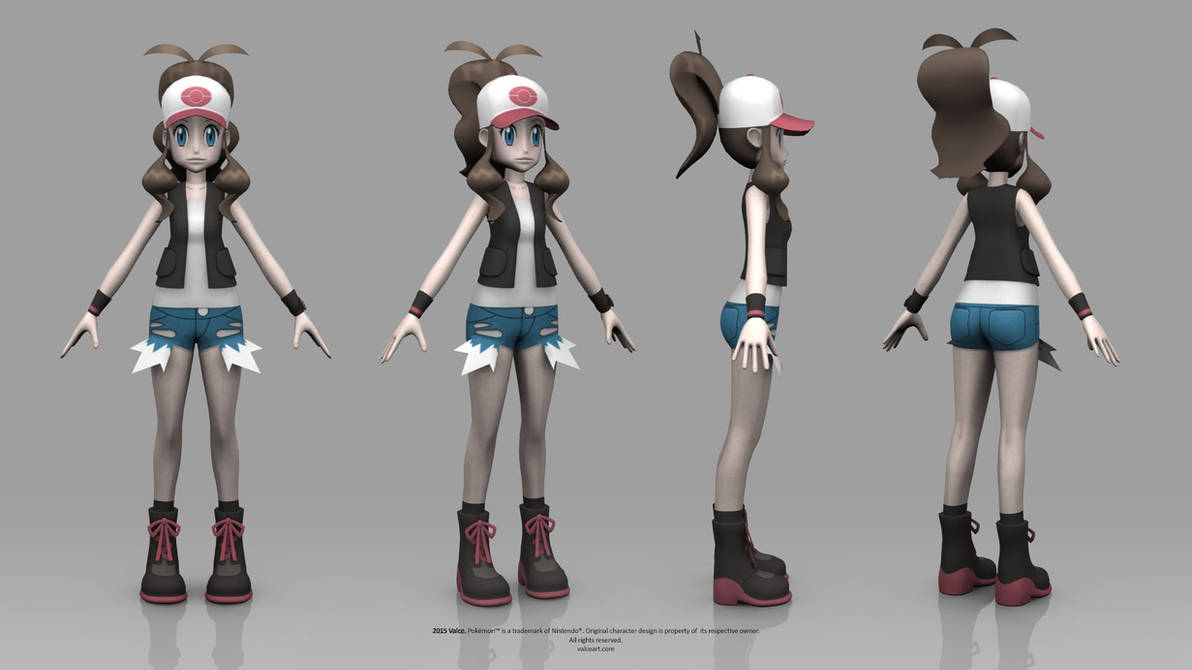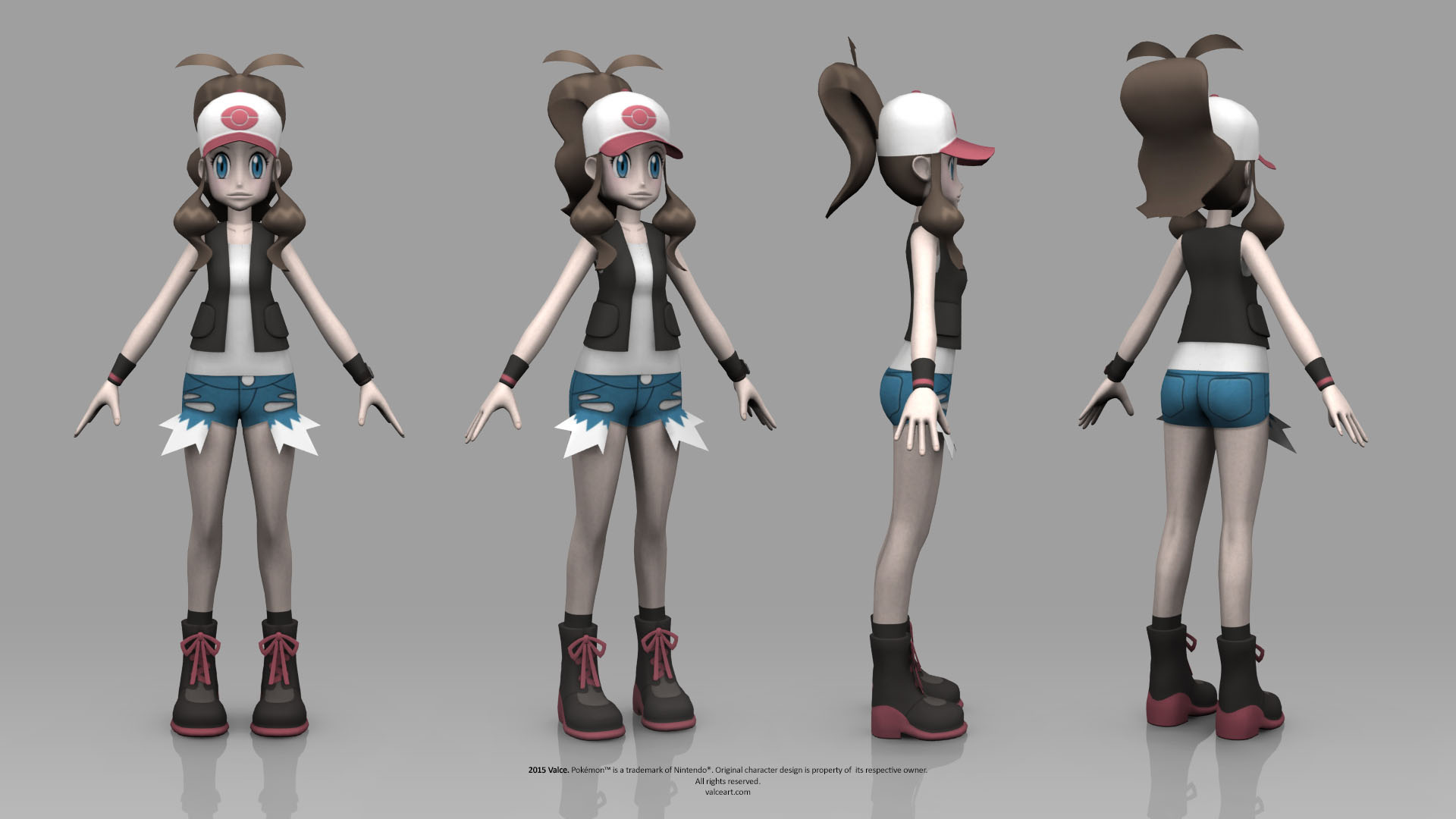 Watch
May 14, 2016:
Fixed error.
Medium-poly (13,048 quads; 26,564 tris) Hilda / Touko / White from Pokémon Black and White.
Check out
Rosa
from Black and White 2,
Dawn
from Diamond and Pearl,
Lyra
from HeartGold and SoulSilver, and
May
from Ruby and Sapphire!
Compared to others, I consider this one of the highest quality fanworks of Hilda yet made. As this model's anatomy is based off official material from the game the character appears - and not the anime, which has inconsistent proportions - use this sheet as an aid for your own work where size and shape matter! If you do decide to save it, please use the download button to the right so I can track them!