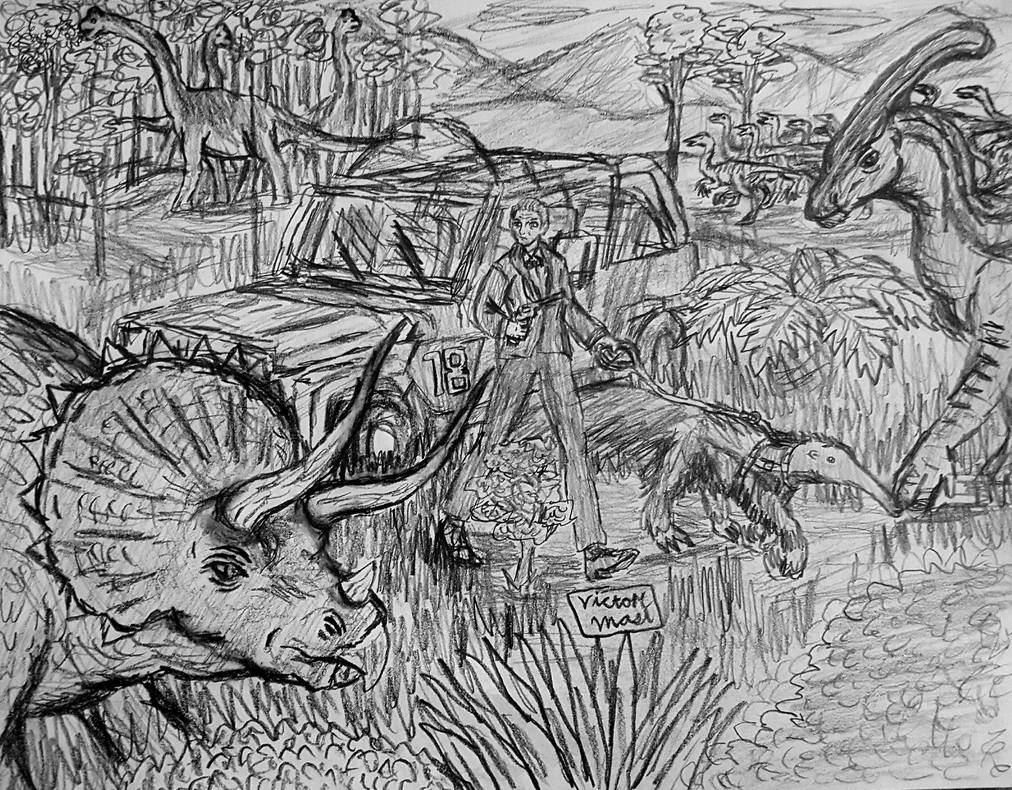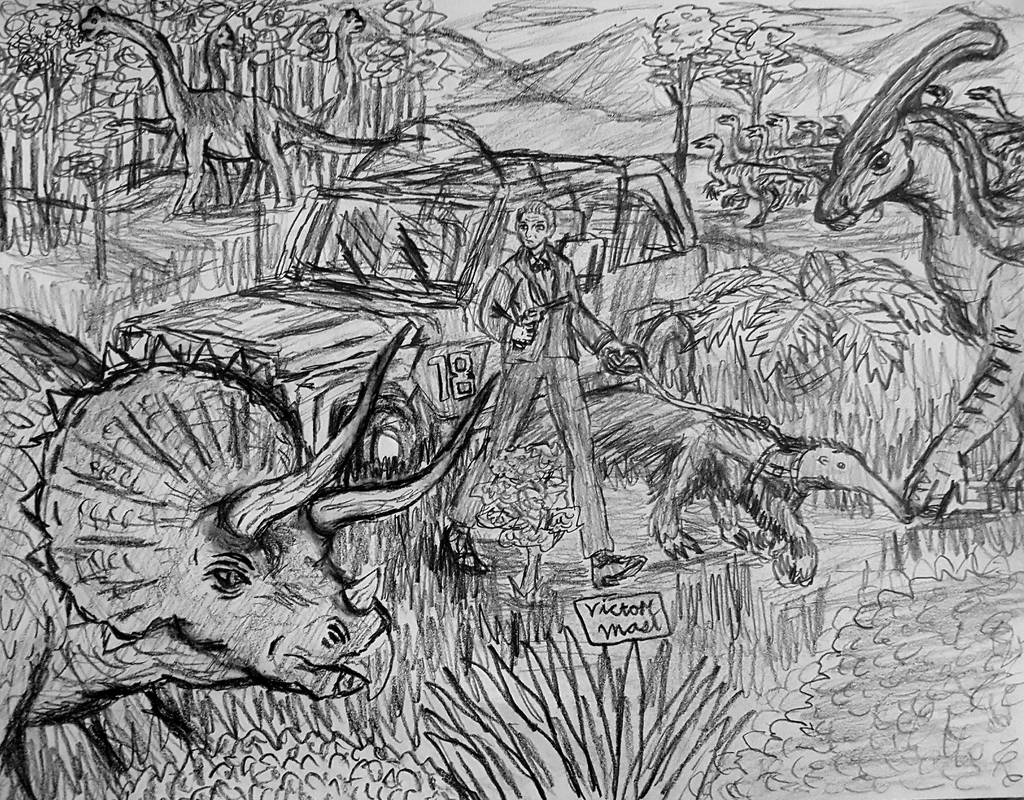 Watch
The concept that was intended to be displayed is very well done. The details in this drawing are so many that it is truly something to be admired. The random generation of the characters and setting that were chosen to be drawn are not a hindrance to the well-placed details and the immersive nature of the setting in the world around the characters. The technique is unique and faithful to your other works and the originality in which your style becomes apparent is splendidly portrayed throughout the setting of this artwork. All in all a fantastic piece of artistic challenge.
The Artist thought this was FAIR
6 out of 6 deviants thought this was fair.
THIS. IS. SO. BADASS! The idea of James Bond and his pet anteater visiting Jurassic Park and encountering dinosaurs such as Brachiosaurus, Triceratops, Gallimimus and Parasaurolophus! This is by far, an interesting idea. Whoever made this drawing deserves to be rewarded! You have made one of the most badass sights on deviantART in the past 17 to 18 years. Congratulations for the designs of the dinosaurs. Congratulations for the fur textures on the anteater. Congratulations for your Bond. Congratulations all around! The badassery of this drawing is immortal. I want you to continue these amazing and badass sights! Yay! Oh Heavens to Murgatroyd! Yay!
The Artist thought this was FAIR
1 out of 1 deviants thought this was fair.