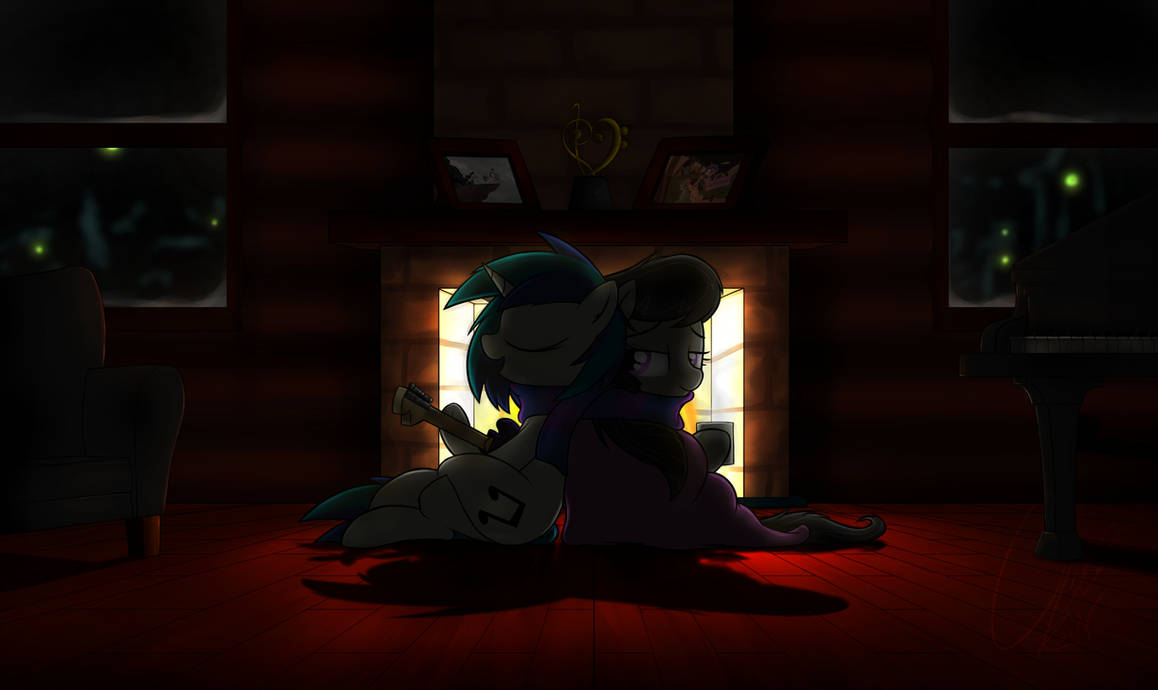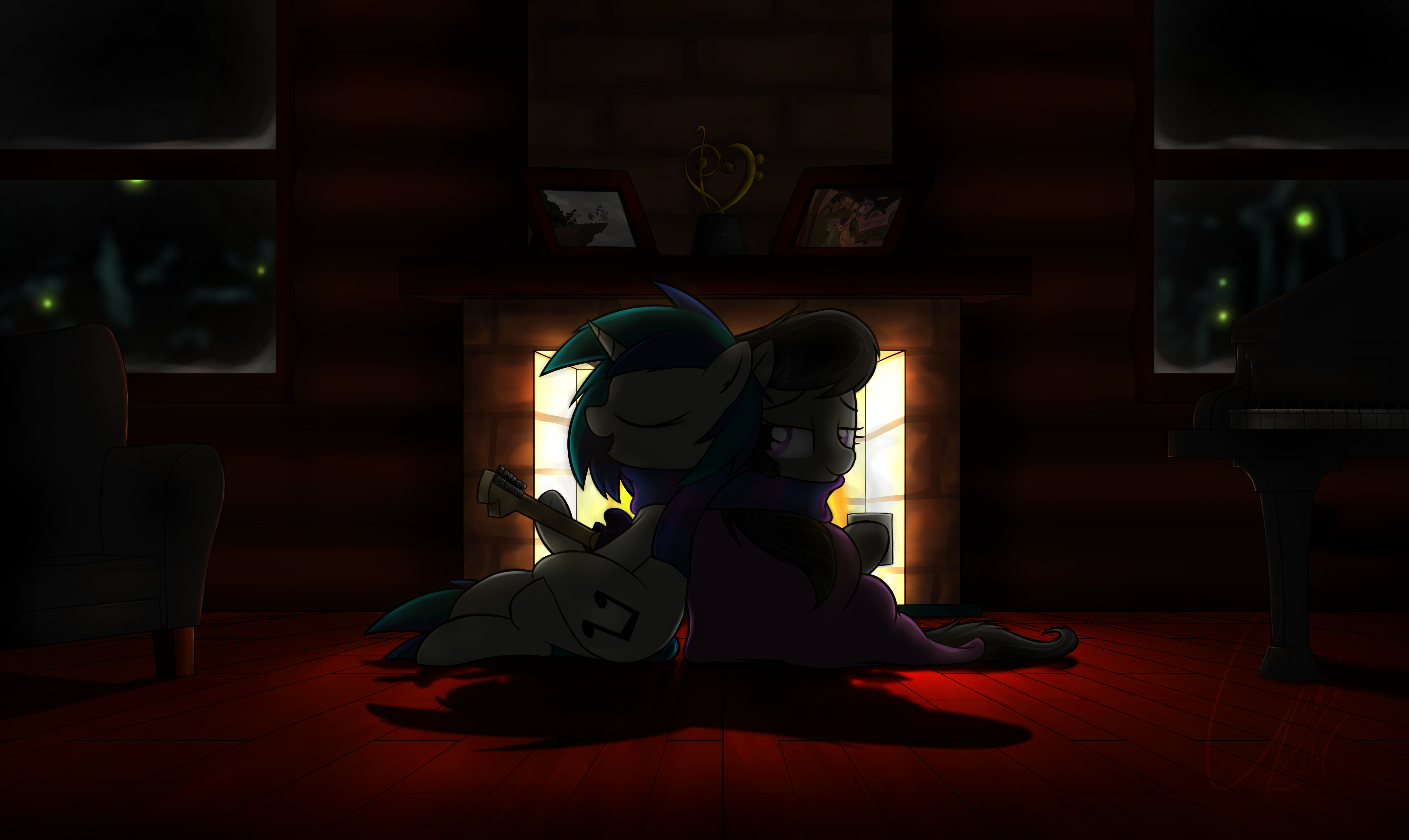 Watch
Wow, It feels like forever since I uploaded something.
Hope I'm not the only one who noticed that Vinyl can play the guitar.
Also, Octy can play the piano. One more reason to love her
Here's my entry to Yaaaco's shiping contest. (or maybe it was just an excuse to draw my favorite couple)
I honestly think that giving it a story wouldn't be beneficial. Just a lovely heartwarming song in a cold winter night.
Sorry if I can't tag anybody. Non of my friends are on DA.

<= If you haven't seen this guy's stuff, I don't know what's wrong with you. GO and Love it.
(I just noticed. Is the word "guy" only refers to males? And if it is, is there any feminine way? This are the things that prevents me from sleeping)
THE CONTEST NEEDS MORE ENTRIES!
To all of the everybody reading this, Go make some great art. I've seen some of my watchers' stuff, I know you are more than
capable of making a Great piece.

Go and make me bite the dust. I DARE YOU!
Draw the Old and Rare Ships
<= The rules are here.
In case the contest gets enough entries, and for some reason this gets a price, please give it to the next guy. I don't know for how long I'll be doing this, so I don't think I would give those points any use...

Aaand I forgot the title...
----------------------
If you are that guy who posts everything I do on Derpibooru, please add the description above too. Otherwise, don't post it. Well, thanks a lot...

Well as to your "guy" question,I think it depends.I myself have no prob being called "guy" or "dude" though I am a teen girl.But maybe a few mind that.

By the way cannot help but priaise this piece again.I cannot admire this one enough.But maybe......I mean no offence,it can be a good experiment to use a shading with a tone of...thing like purple?I mean not just totally dark grey witb no other color tone.Maybe it is my phone that makes me think it a bit dark.Anyway awesome work in general.The arrangement in the pic is fantastic.
Reply

I'll definitely have it in mind. Thanks

I couldn't take offence on a constructive critique. Even if I don't really know if I'm making any other pieces.
Well, the shading tone is not actually grey, but I guess photoshop messed it up a little during rendering.
Even though yeah, the pic is kinda dark (and phone screens just make it look darker) My original idea was to work just with plane black backlighting silhouettes. For some reason I ended up colouring them a bit anyway.
The purple shading is a great one for more bright pics. In here would make it look kinda weird considering the only light source it's directly behind them (and yeah, I tried it)
But thanks for the advise. I'll have it present if I ever get back at this.
Reply

So what song is she playing, Wonderwall? XD
Reply

Laugh all you want, but that was literally my idea while making it.
Look at Octavia's face saying "You lovely dork"
Reply

It's also considered the one song that'll make you wanna smash the guitar over the guy's head as he plays it at some party or camp trip.
Reply

Reply

H O L Y C R A P
W H A T A M A S T E R P I E C E
Well,indeed you have had us spend quite a long time to wait for your new awesome work,but the wait is worthy,anyway.

And yeah,another one who found they can play other instrument!Though I know she may play electric guitar but I wonder whether she plays the guitar as well.:T Cannot thank you enough for your participation!Neither my mother language nor the one I am using can describe my present feelings.Whatever,you have ended me with this entry. Late night,hearth with fire burning,slow gentle guitar sound and two adorable horses leaning on one another......Ahhh I guess I need to study literature for decades in order to find proper words to make accurate compliment.
Lastly,again,thanks a great deal for entering!!!
Reply

Awww stahp it!
Well, Nice to know that the effort was worthy.

Aren't an electric guitar and an acoustic one kinda the same in terms of... "playability"?

There's nothing to thank me about. An awesome artist who puts out a contest that inspired me to come back one last time and gave me an excuse to draw my two favourite music horses. I would be the one thanking you here! Honestly! All I did it's pay my part on retribution.
Reply