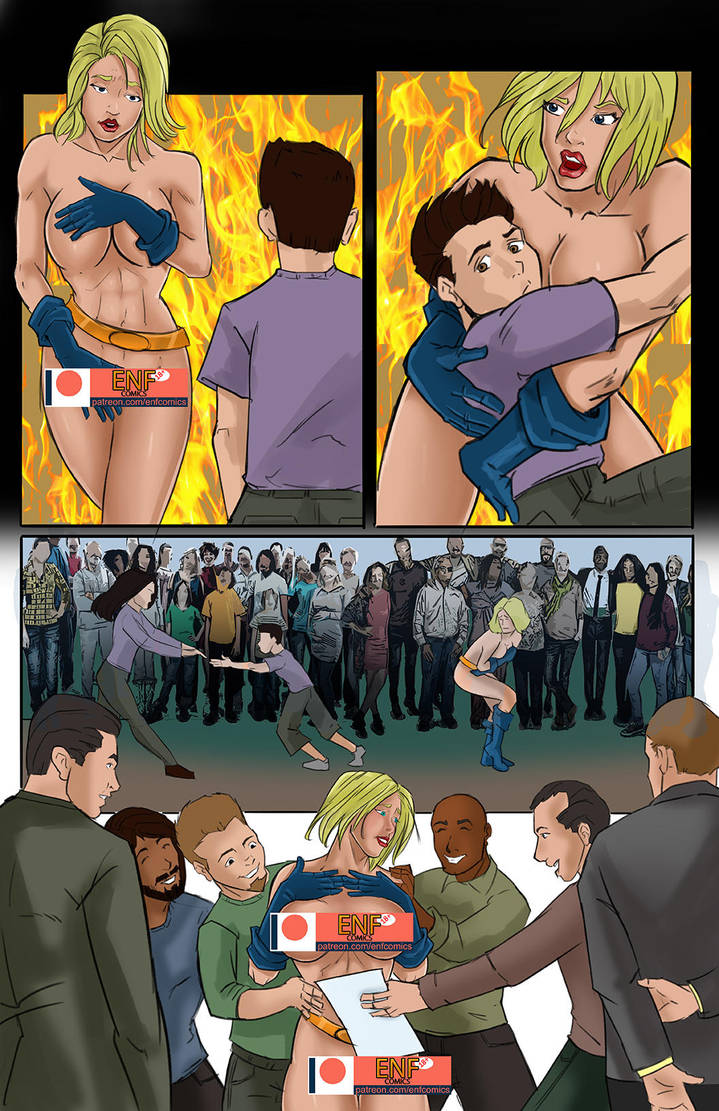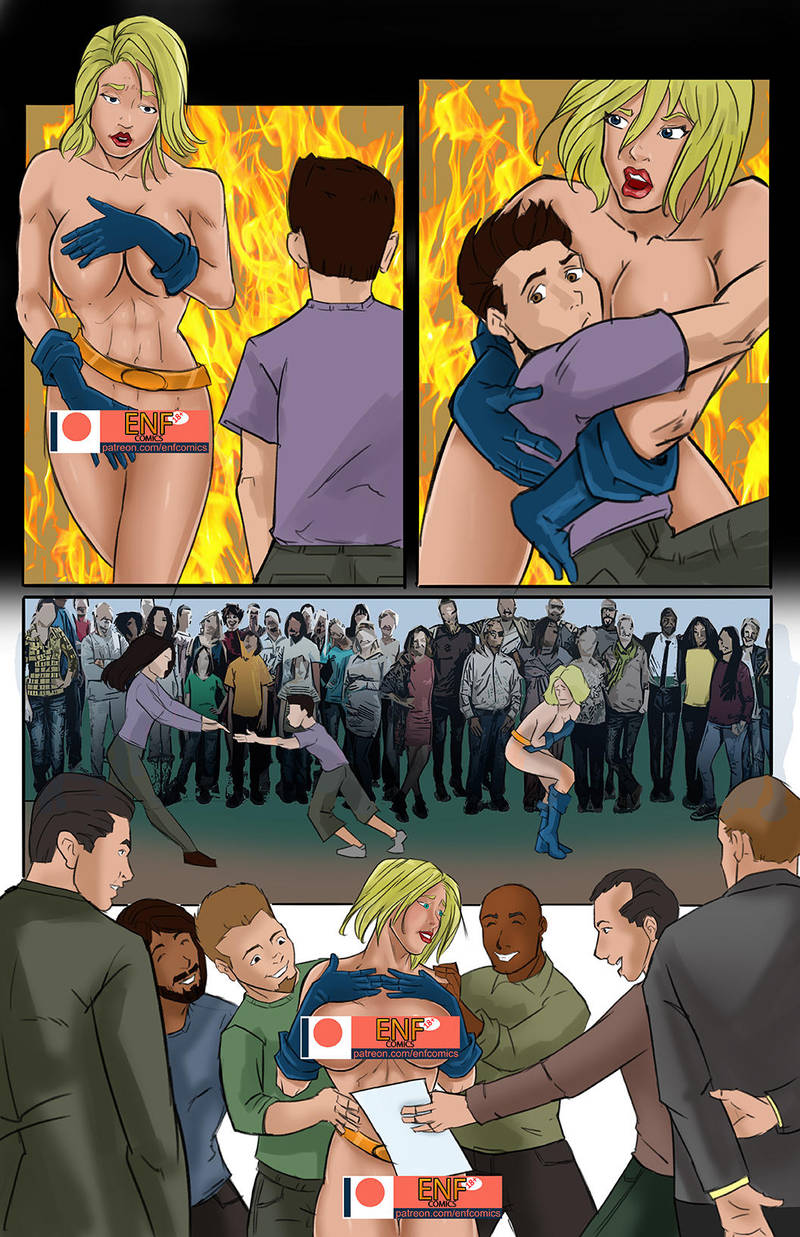 This comics page is just one of the many Rewards you can get for supporting me, visit: www.patreon.com/enfcomics
to find out what else you can get.
Hi Guys,
www.patreon.com/enfcomics
BOX 2 REWARDS:
- Power Girl in Playing with Fire
(as you see in this quick sketch PG will have some trouble with her already revealing outfit).
- Scooby Doo Sequel
If you like the first illustration of Velma, wait to see when she gets back at Daphne for exposing her.
- Naked Weigh-in
Poor MMA fighter is a few grams above the weigh so she have to remove everything in front of fans, reporters and crew.
This and more, as my Patrons already know, everytime I make a ENF commission, I'll give you guys exclusive access to it.
www.patreon.com/enfcomics
Thanks you all for your support!
Rafa Lee

She's being oddly receptive to their autograph requests.
Reply

If you don't Want Powergirl's Powers getting in the way of showing skin you can always take advantage of gold kryptonite.
Reply

I don't think you understood the idea here. ¬¬
Reply

If you don't know what Gold kryptonite is here is a video on the subject. ---->
youtu.be/OUEV9_IBuRE
There's a really good piece of fan art on DA that shows Lois Lane using a locket of Gold Kryptonite to have sex with Superman without endangering herself.
You should also pay attention to the stuff about Pink Kryptonite. It opens a LOT of possibilities for erotic fan art.
Reply

Wow... I knew about Red and Blue, didn't knew they could be so many, here I found an article with about it:
geekandsundry.com/the-many-sha…
Check the last one Periwinkle Kryptonite makes them lose
inhibitions. That is interesting



needs to know about it.
Reply

I don't think there is anything better than a full frontal of Power Girl XD You're definitely number one on my list when I can restart patreon ^^
Reply