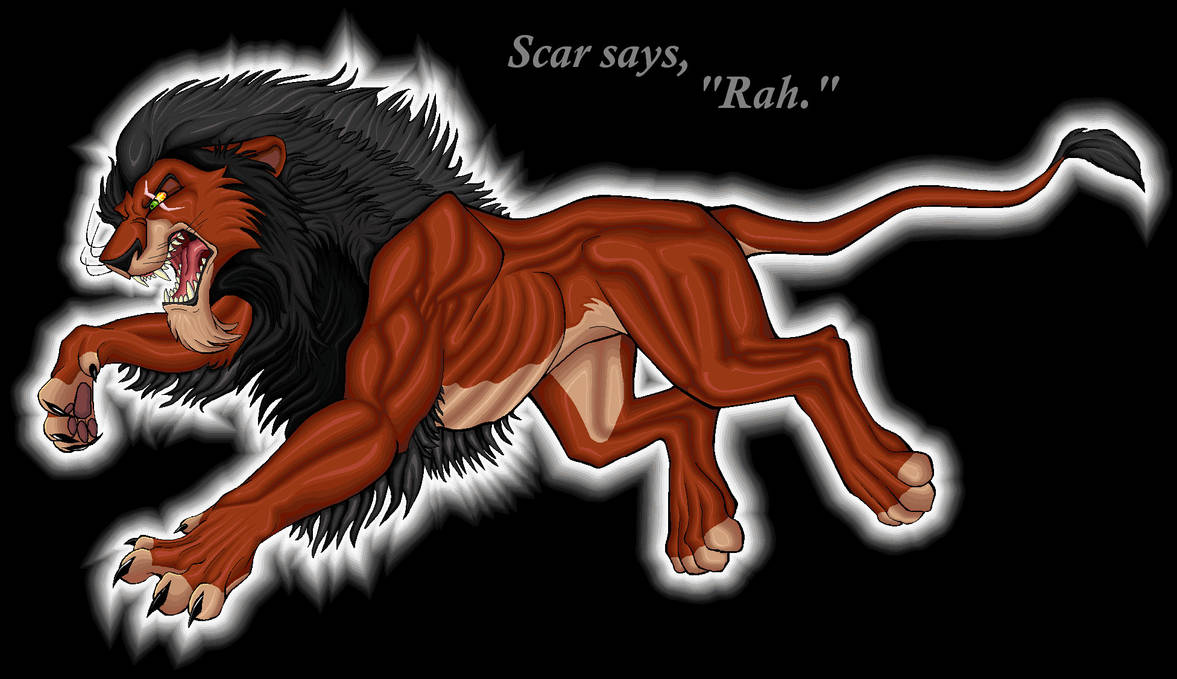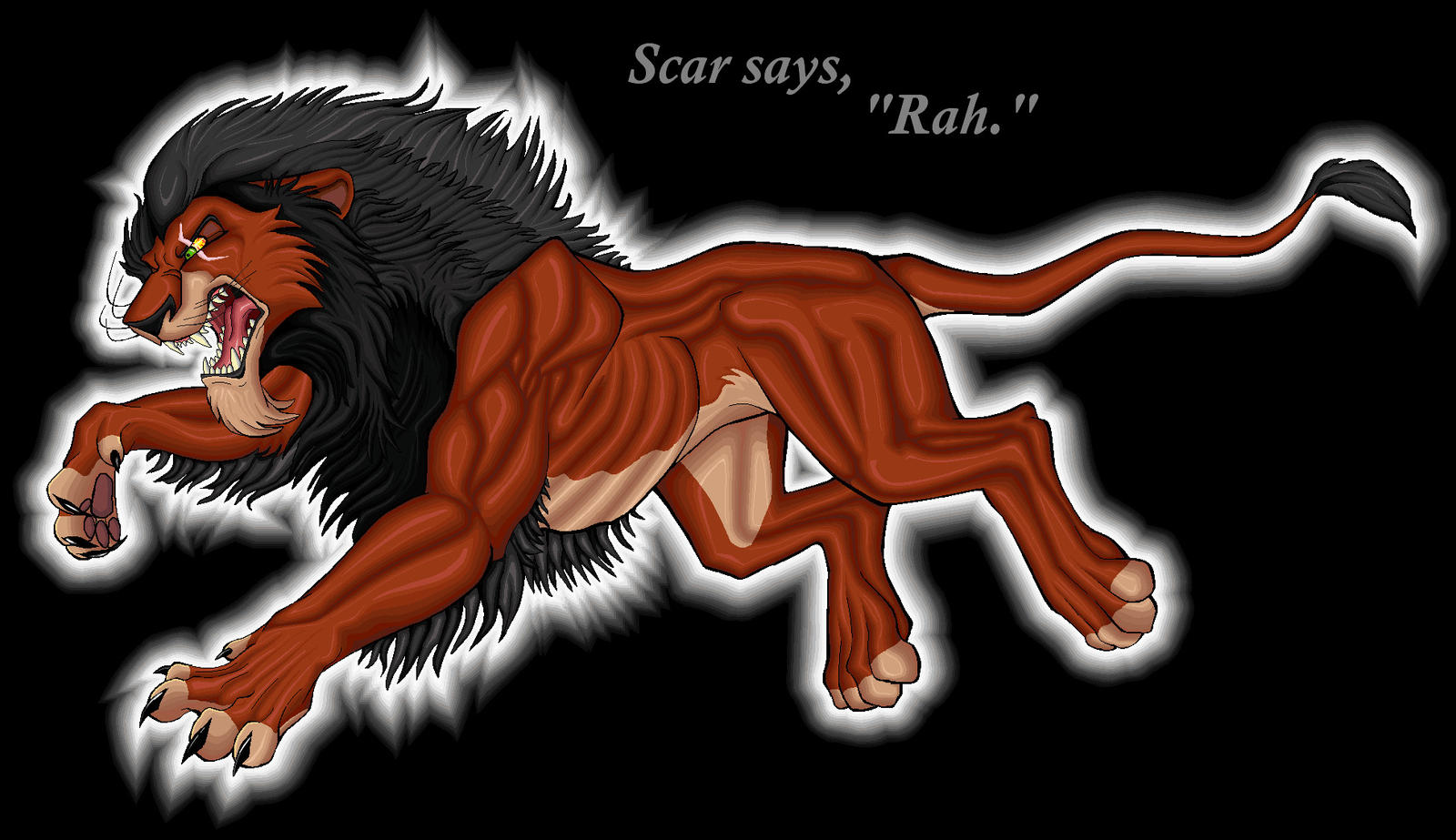 Watch
Imagine, if you will, the voice of the tiny cute cuddly baby Simba.
"Uncle - Uncle Scar? Why are you looking at me like that? What - what are you doing, Uncle Scar? No, please don't eat me...No! No! Nnnooooooo!!"
*CHOMP*
It makes such pretty music in my ears
Anyway. That is what Scar would look like if he was beefed up on muscles, and powerful like his brother. Or maybe Rafiki put steriods in his zebra, I don't know. What, you want a story too? All done in MSPaint with a touchpad, naturally, to be in perfect accordance with my 'I like to make art out of shit materials'™ rule. Took about a month and a half in between University work.
Now I'm going to go and try and get the feeling back in my fingers so that I can draw again. My hands have been transformed into arthritic looking claws.
MSPaint and a touchpad.
[link]
- progress video can be found here

Looks good for Ms paint :3 But you might want to switch to Photoshop if you can. It is a lot easier and it won't kill you hand some badly.
Reply

This is too awesome for words. I love that you beefed him up, but still kept the overall leanness and prominent ribs.
Reply

Reply

He is a Beast isn't he. Much beastier than that darn 90s curtain-haired Simba
Reply

excuse me while i DROOL WITH AMAZEMENT.
8D
WOW.
WOOOOW.
this is incredible!
Reply

Wow! I love his body

Reply

that is friggin AWSOME for it to be done in paint, just awsome, i love it (taka is my fav)

Reply

Thank you! Scar is mah favourite, too. All the other Disney villians are too challenged to do any real damage.
Reply

your mspaint works leave me disbelief!

Reply