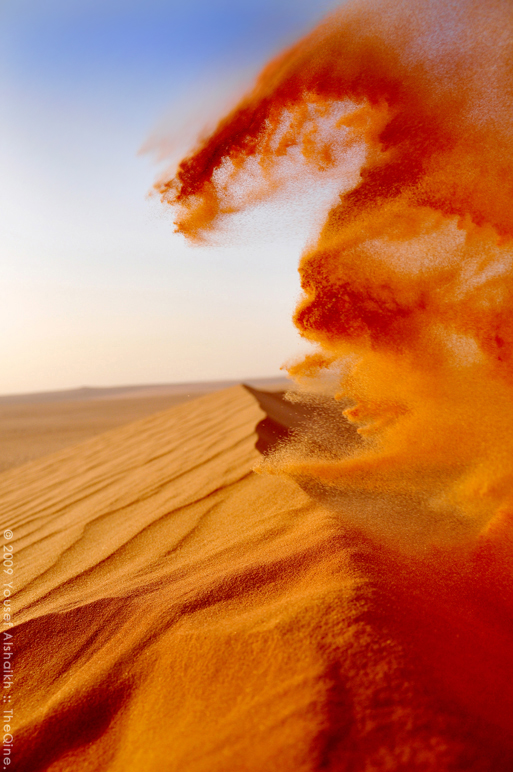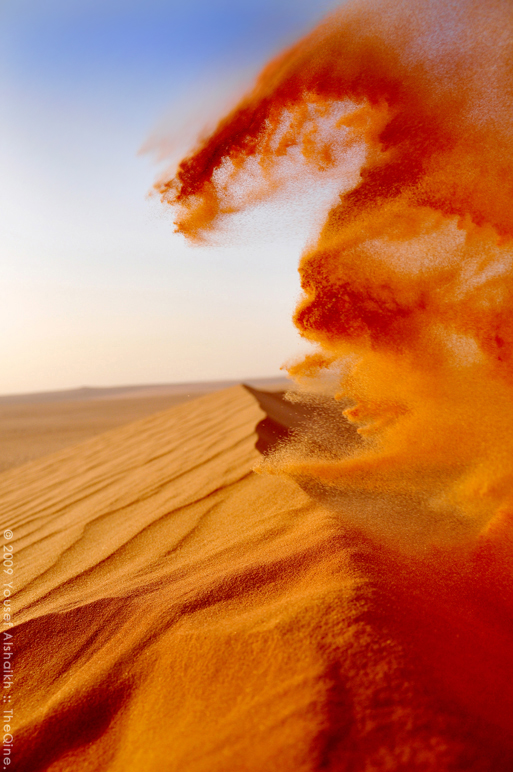 Watch
[Easterly Winds 04.]
----------
Pieces in this series:
+
----------
Featured here:
[link]
+
[link]
+
[link]
! Thanks a lot you guys!

----------
Collaboration:
----------
MY OBSESSIONS:
[0001 Mixed-media.]
[link]
[0002 Photography Via Trial And Error.]
[link]
[0003 Architectural Design.]
[link]
Yousef Alshaikh :: TheQine :: 2009.
Easterly-Winds is very strong image,This picture is amazing, surprising and rarely do I see pictures like this.

You make a very nice, great angle and nice blurring effects into a composition that is good for the enjoy, brown and orange colors dominate the typical warm impress desert

This overall picture is good but it would be great if it is in landscape format rather than portrait, these souls to show the horizon of the desert or the effect of sunlight that cause spectrum,it will add a point plus to this picture.
shading in this picture is great and very supportive tone and atmosphere...
The Artist thought this was FAIR
22 out of 22 deviants thought this was fair.
Well, this a masterpiece with a very authentic idea. I indeed love the flying sand, but I wish if it was taken in a time where the sun will be less harsh. a total blue sky will make a very good contrast in my opinion. but never the less, this image is very well done, with great spirit and meaning, and a complete sense of Art and beauty.
The tones are remarkable, what first caught my eyes were the grades of gold and red entwined in such harmony and tranquility, this indeed one of my all time favorites, Great job.
The Artist thought this was FAIR
2 out of 2 deviants thought this was fair.