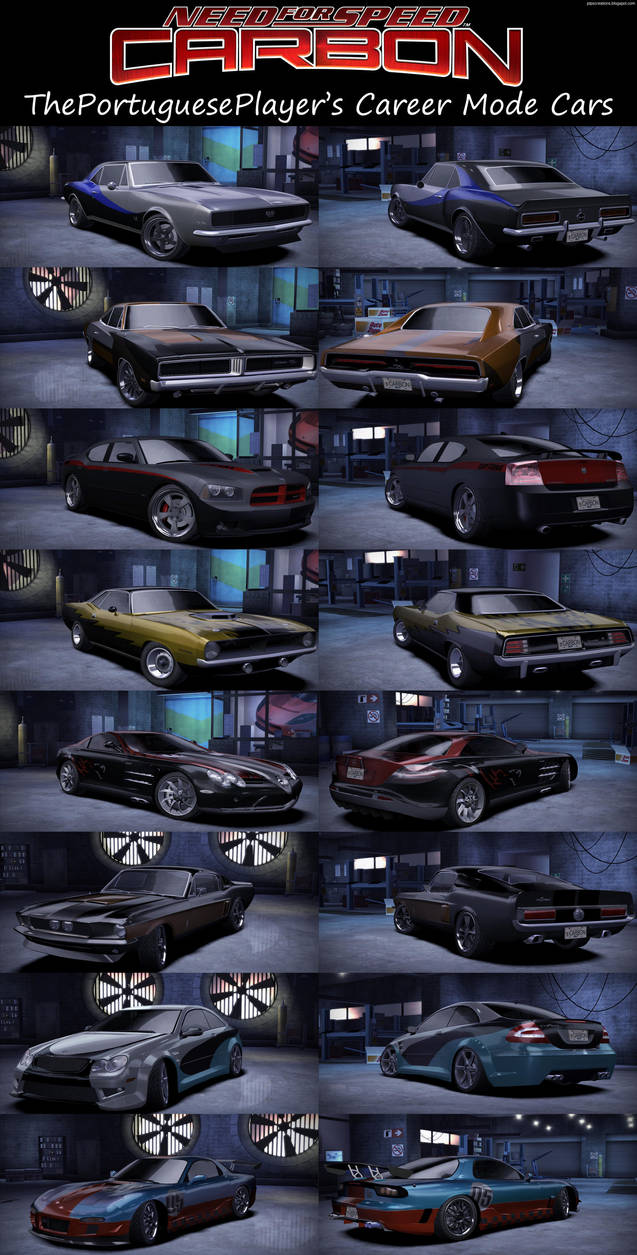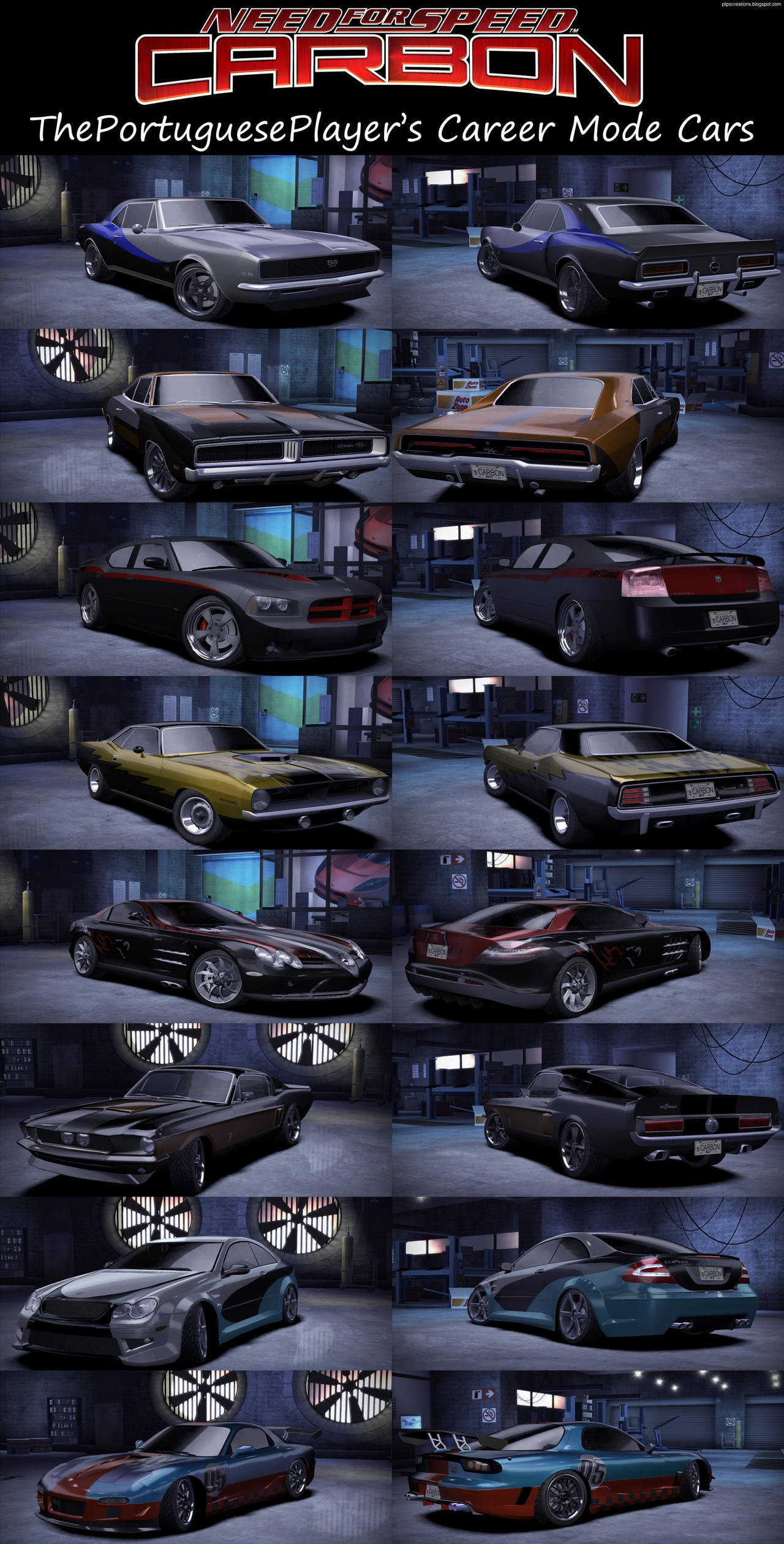 NfS Carbon is a great game, not because of the racing mechanics but because it lets you custom your cars in a way never seen before in any game. And i'm talking about the paintjobs!
These are the 8 cars i built during my gameplay, from first to last.
If you want to take a better look at them, or simply want a 100% save file, click on the MediaFire link below to get my save game file and use it on your game.
ptpscreations.blogspot.pt/2013…
Also, I've found a walkthrough made by me for this game in my pc and posted it on youtube:
www.youtube.com/watch?v=jooPHL…