Rules
1.
Be Polite.
Rude words are not tolerated. Take your bad mood elsewhere.
2.
Be Respectful
Please think before you speak. Keep your best intentions at heart!
3.
Follow ALL submission guidelines.
Mistakes can happen, but please make a effort to submit artwork to the correct related folders.
4.
Advertising on the Homepage
Do not advertise anything that is not related to your pixel artwork. So that means no looking for a RP parter. Or advertising your online website.
Our rules here at The Pixel Shop are common curtesty. We do not tolerate rudeness and intend strive to keep a kindhearted community where members can intereact without fear of hurtful comments, show off there wonderful pixel work, and find everything a pixel lover is looking for.

What is accepted in The Pixel Shop?
Just about anything. As long as it is a pixel. Please submit to proper folders for your artwork. Thank you!
NO STOLEN WORK - That also means, no bases made from other peoples work
Can I submit to Featured?
Members are allowed to submit to our featured folder but please keep it limited. We do not want our featured folder to be cluttered and full of just one persons artwork. So we ask for you to kindly submit your
best/favorite
work. Please do not get upset if you are not accepted into the featured folder. Thank you.
Questions
What folder do I submit to?
Can I join The Pixel Shop?
Can I join The Pixel Shop staff?
We more then welcome you to leave a comment on the homepage, or note the founder if you wish to keep it private. We dont bite~<3 Just be nice to us.
Dont be afraid to contact us with any questions, concerns, or suggestions. We appreciate your patience as we strive to make this a working group!
Divider posted by
firstfear
---------------------------------------------------------
Premium Pixel Shops
Here at
ThePixelShop
we have a wide variety of contributors who sell there pixels!!
These shops are free but will be posted on the journal post as the shops are made and linked to me
Pastel-BunBun
. If I do not get a link to your finished pixel shop with a link to your commission information I can not post it with the others.
How To - Premium Artists Panel!!
fav.me/d7s2su3
:thumb388275825: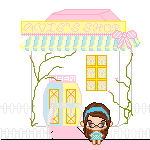 :thumb327565641: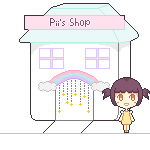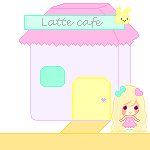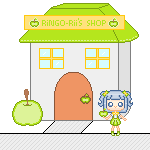 :thumb412685512:
:thumb357181543: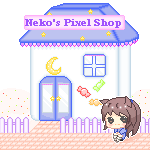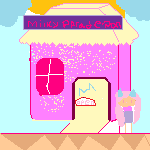 :thumb397889720:
:thumb411026059: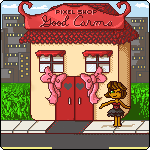 :thumb439020303:
1

Pastel-BunBun
2

dororoandkururu
3

Cookie-Crumzz
4

JelArts
5

Xiune
6

Tokyo-Dollie
7

Onpu-chi
8

Avis-Hope
9

pegacorngem12
10

ChuruPii
11

Strawberrie-Latte
12

Ringo-Rii
13

mii-mikan
14

pomifumi
15

TheShelberine
16

Mint-Pastel
17

torimisu
18

Ai-Lii
19

puucheii
20

winepire
22

RedHoozuki
13

PennyPixie
14

milkyparade-pon
15

miss-edbe
16

Hiikary-Adopt666
17

kittsay
18

MissJorru
19

Hiiikary
20

Missvirginia
21

HoraOnna
22

Twisted--Princess
23

Kurochiko
24

CookieKittyPixels
Spots are given on a first come first serve basis.
I am sorry but I can not hold a spot for you next to your friend/family member.. etc.
If you sent me a message about being in the Premium Artist Panel you will be notified ASAP and will be asked to have your pixel shop finished and have some kind of area for your commission information to be so I can link your pixel shop to it.
All Commission ID Cards are made by you so please do not ask me to make yours for you, as they are yours and a wonderful way to show off your own work on your own little shop.
It does take me some time to get everything updated. So please be patient. Thank you.