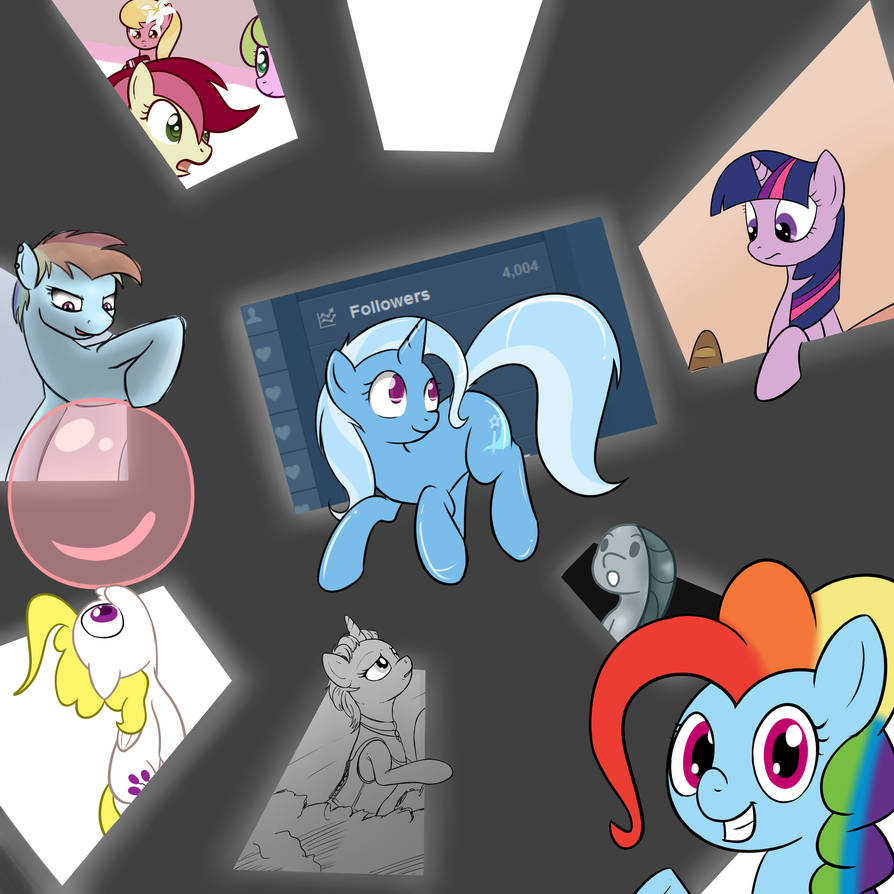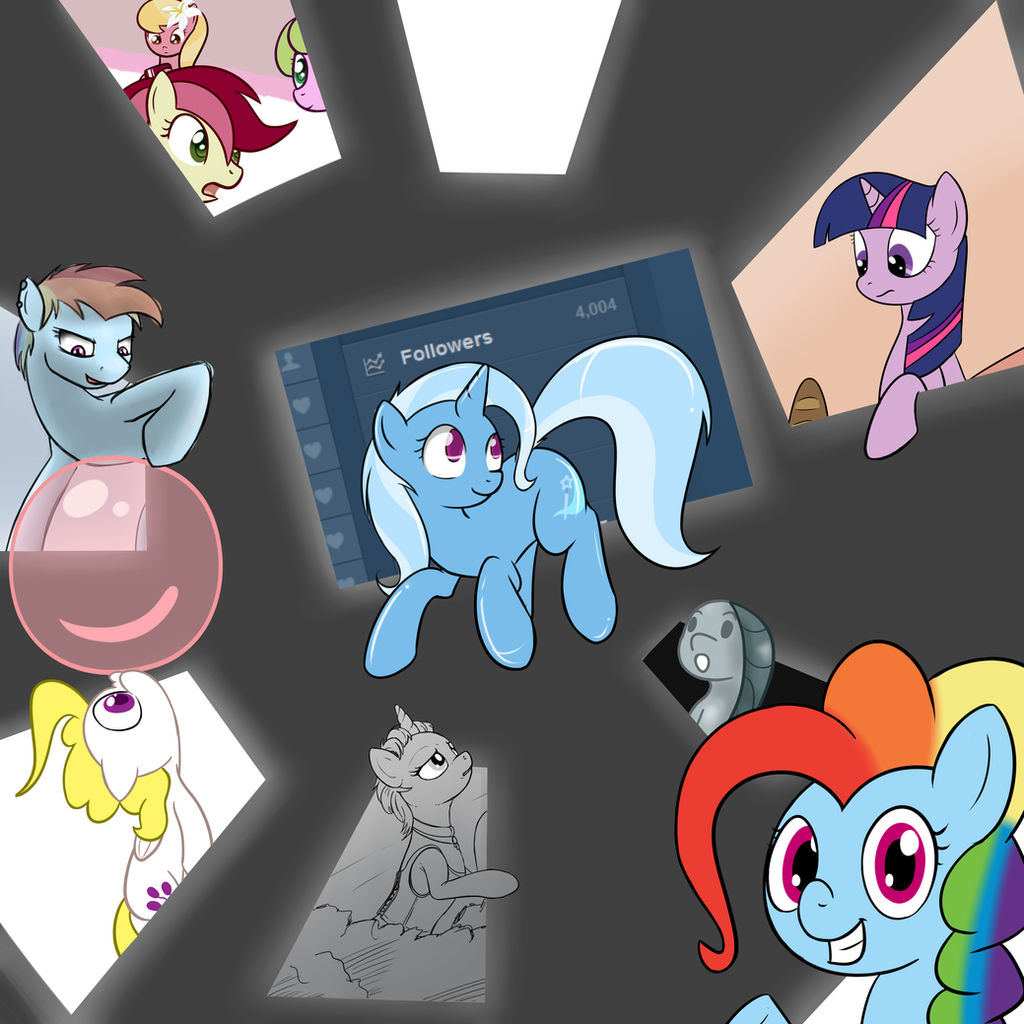 Watch
Done for my 4000 follower milestone for the Ask-Trixie Tumblr.
Tried to copy each of the Tumblogs' styles ~
Couldn't finish it completely in the night.. and I know I won't come back to it later. Especially with Diablo 3 release and such. So I'm going to settle on this.
Still a tad messy.. but ugh-- it's late.
Tumblr Links:
Band-Aid (Bottom):
[link]
Rainbow Pie (Bottom Right Corner):
[link]
Inkie Pie (Bottom Right):
[link]
Twilight Sparkle (Right):
[link]
Flower Trio (Top Left):
[link]
Rainbow Dash (Left):
[link]
Surprise (Bottom Left):
[link]