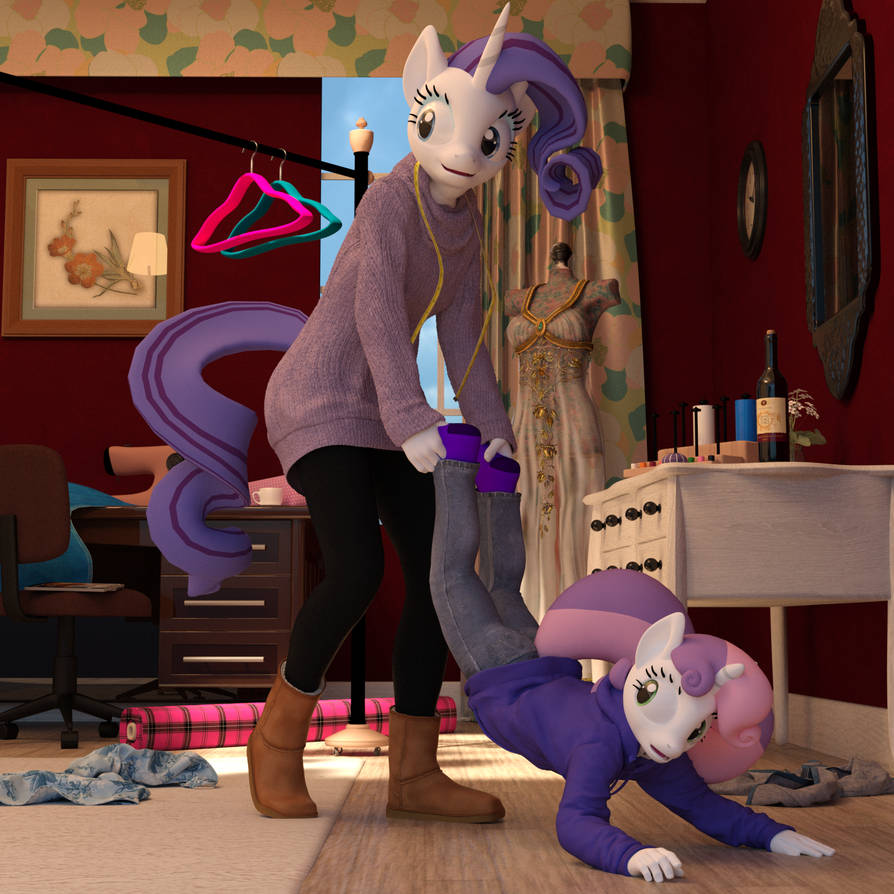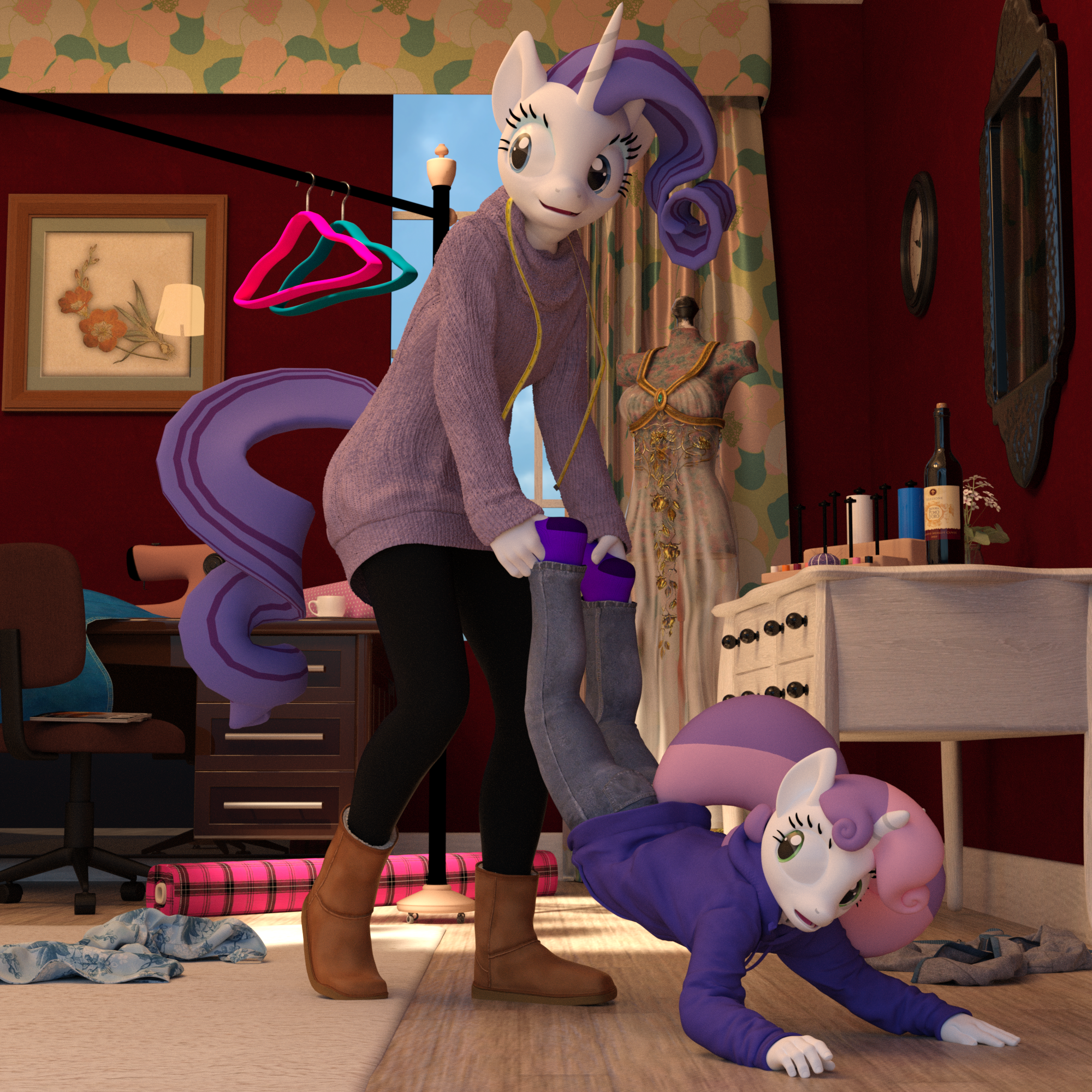 Watch
"SWEETIE BELLE!"

The bedroom door flew open, bouncing off the opposite wall. Sweetie froze, wracking her brain for what Rarity could be yelling about now. What did she do this time? Did she let Opal out? Were those waffles being saved for something? Did she find the-

No, no it wasn't any of those things, or at least that's what Sweetie thought. Rarity was grinning like a mare possessed. That sort of giddiness could only mean one thing.

"Darling, come with me. I need you right now!"

Without waiting for her sister to sit up, respond, or react in anyway, Rarity grabbed Sweetie, half carrying and half dragging the filly away, which wasn't made any more pleasant by the spring in the older unicorn's step.

"Rarity -ow!- what are you -oof!- doing? Put -ooh!- me down!"

"Sorry darling, but I can't! My muse is singing, and I'm out of mannequins! I've got too many projects and no more room for another. I need you to be my model!"

"What-"

What happened next was a blur of color, measurements, and more than a few impromptu musical numbers. In a flash, Sweetie was standing on the platform as Rarity through bolt after bolt of fabric around her, rejecting them in seconds and grabbing a new one. She was in a hoodie, then in a dress, then back in the hoodie with an entirely different dress resting on a hanger. She blinked, and found herself standing in her room again, as Rarity gave her a quick hug.

"Oh, thank you, sweetheart. It looks absolutely lovely! It might need a little adjustment around the waist, maybe loosen the shoulders a bit..."

She closed the door, muttering notes to herself as she practically skipped back to her workroom. Sweetie blinked again.

"-just happened?"



Sure, Sweetie loves Rarity and jumps at any chance to help her, but living with an artist, especially one who works in such a concrete medium, carries certain risks. Sorry kiddo, but that's the price you've got to pay.