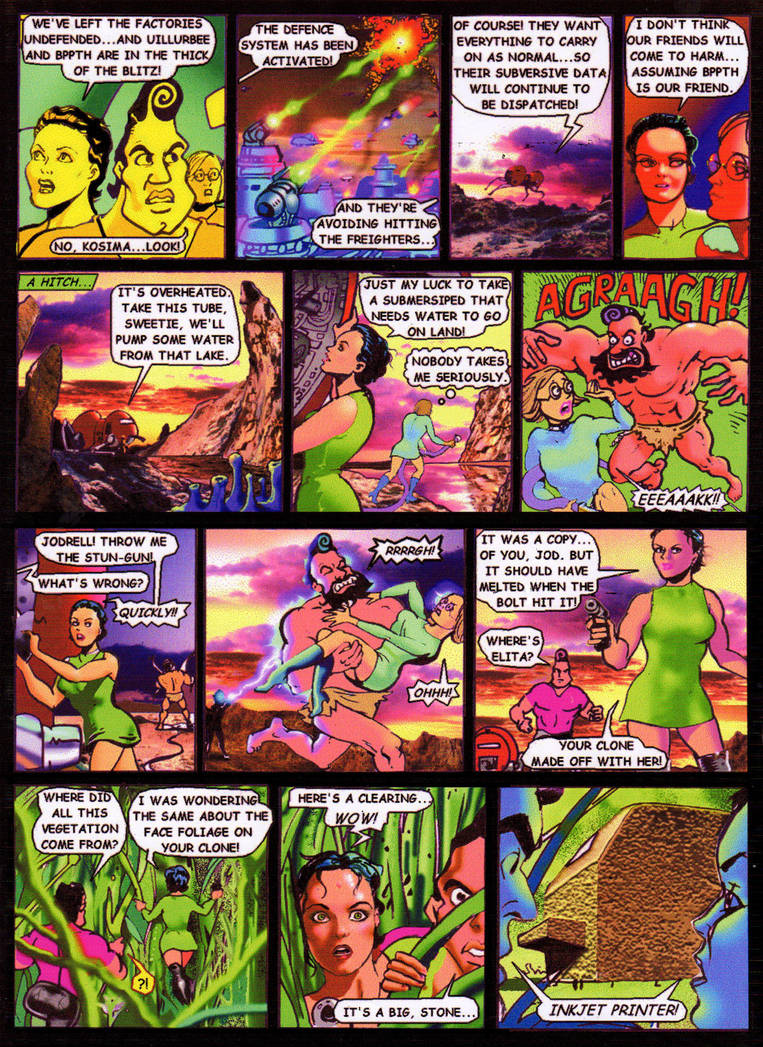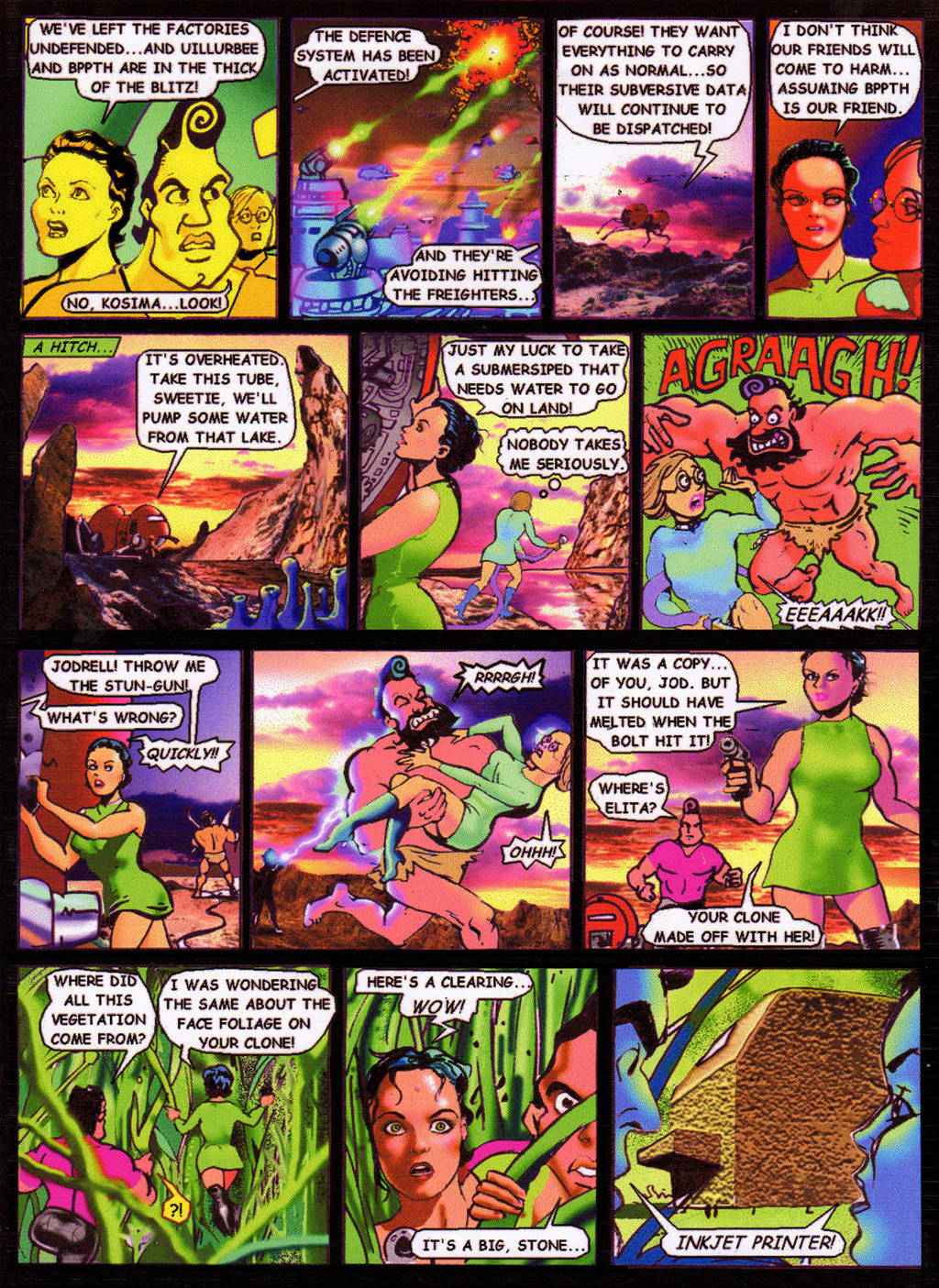 Watch
If this episode tells us nothing else, it does tell us what domestic printer quality was like in late 1999. This was printed at the highest setting on coated paper, and it still looks horrible. In those days, too, I was not conversant with creating things digitally, and I recall I created all the Xeroids pages at 150 dpi...I was loading them directly onto floppy disks, and physically running them round the the office, because it would have taken an hour to send them down the line in those dial-up days! I'm thinking a long way back now, but I think I eventually transferred all the digital art to a CD-ROM, which, one day, for no good reason, clammed up on me, and that's why I don't have any of the digital artwork now. Ah - don't you love hearing these little stories?

ink jet printer!!! We're doomed!!!!!
LOL!!!!

Reply

Reply

She was swept off her feet!
Reply

Poor Elita! Actually, that beard suits that copy of Jordrell.

Reply

It does...but...and here's the question...how can the copy have a beard if Jodrell doesn't have one? The mystery will be unraveled next time...
Reply

Reply

I still have an inkjet printer, almost twenty years later. Half the price of the one I printed this on, half the size, and with a scanner. And photo quality. Aahhh.
Reply

That was totally unexpected
Reply

"An inkjet printer!"

Reply

It was at this point I think I had that nervous breakdown.
Reply

At least it's not an impact printer.
Reply

That's a machine designed to print out legislation relating to imps.
Reply

Years ago I sat at a desk next to an impact printer used by a whole office area. We did finally get a cover for it. Prior to that it was like having a machine gun go off next to you every time someone used it. I wonder if I can claim PTSD, Printer Terror Stricken Doll?
Reply

To be honest with you, I'd never heard of them! If I had done, they would probably have featured in this story, battling with the ink jets. (This is starting to sound like West Side Story...well, that was a copy of Romeo and Hewlett-Packard) That's not such a crazy notion, as, when I was doing this strip, the same company had commissioned a version of Space invaders to tie in with this story, which substituted demon printers for alien spacecraft. I'm wondering if it's still out there somewhere....
Reply