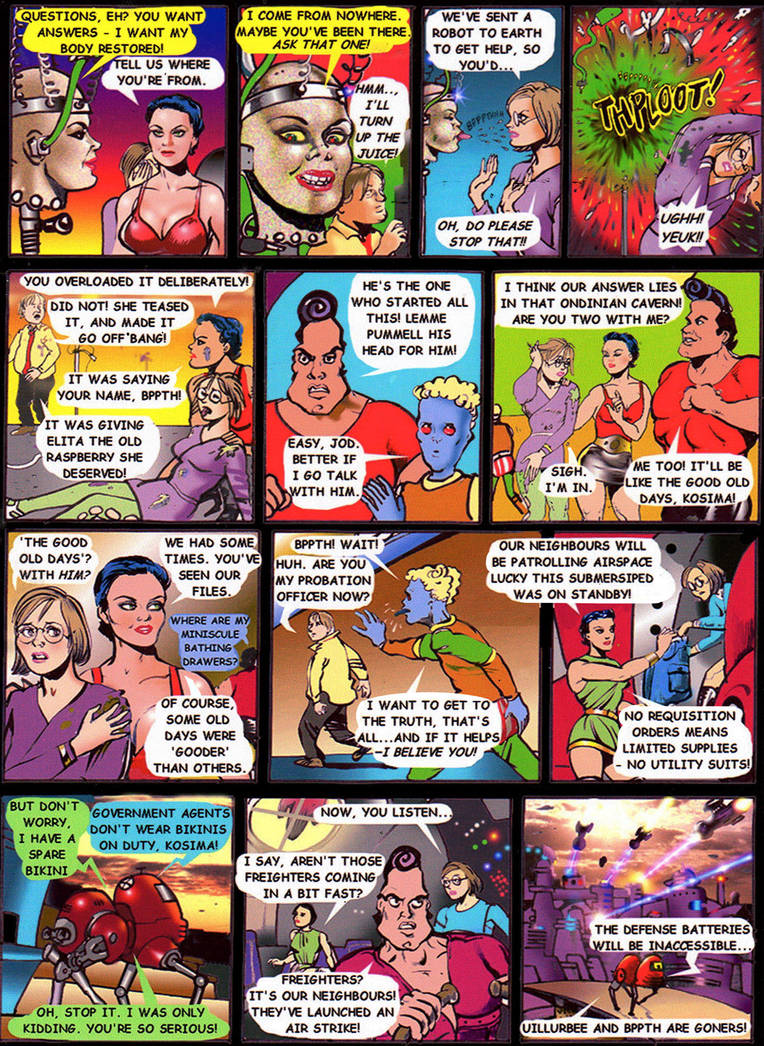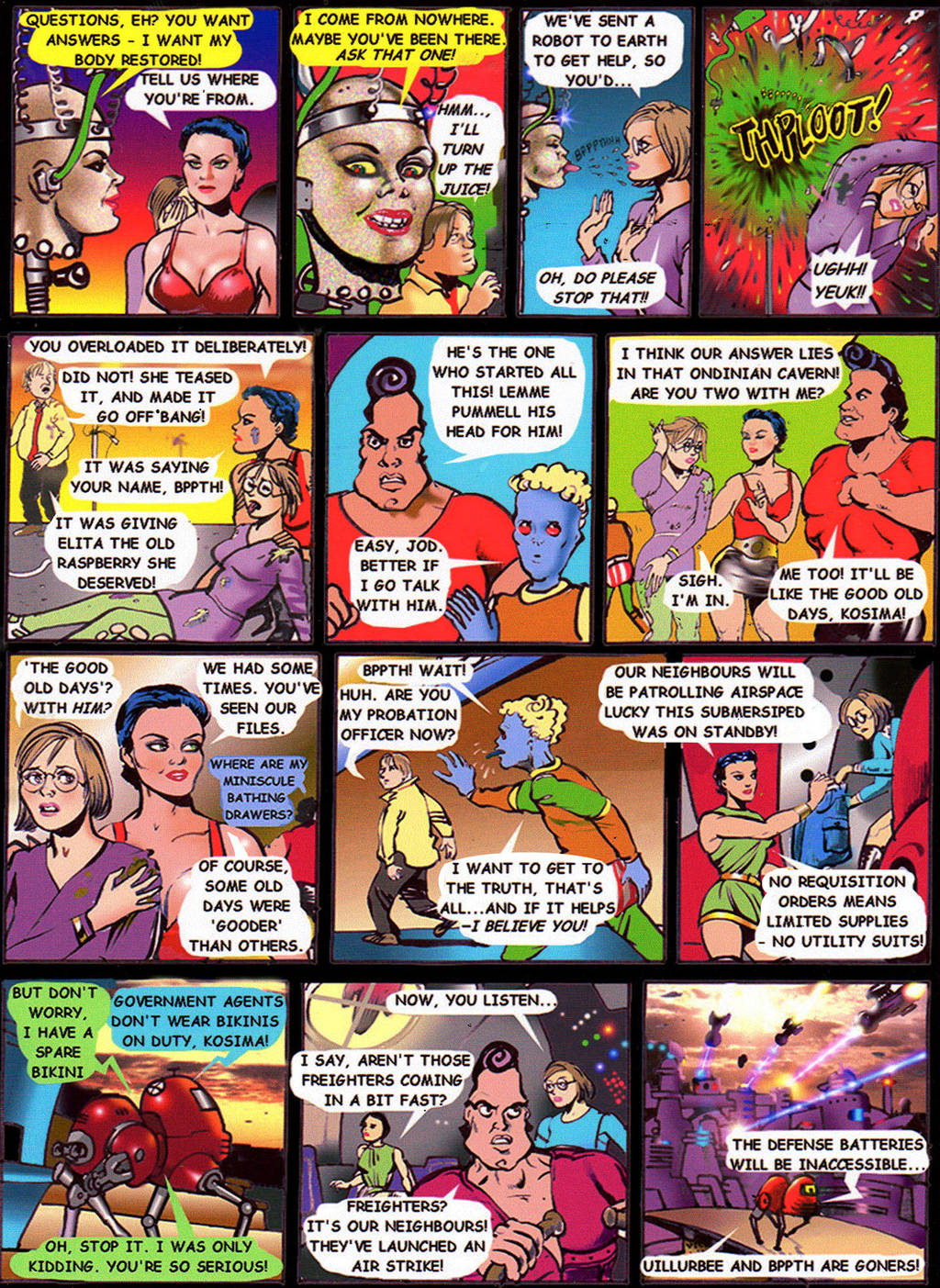 Watch
Until I can shift my backlog, there won't be any new works from me on here, so it's good that I have this archive strip from 1999 to fill the gap. I like this episode! The artwork looks carefree, more than ragged and hurried, and it has a nice mixture of drama and comedy. Good for you, younger Goat! (I do realise, of course, that it's still a crazy bunch of nonsense!

)

A very early 80's vibe in the art--like a good page in Heavy Metal. Nice strong and clear lining.
Reply

I think i still have all the line art for this. I drew everything using either a thick pen or a brush on paper, scanned it in and added color and effects in Photoshop, at that time, a relatively new toy/tool to me.
Reply

Elira needs to lighten up--maybe a bikini WOULD help
Reply

Reply

Thank you (I did cheat a bit by using a photograph for the sky - but I did take the photo, so that sort of lets me off)
Reply

you tell em...restore my body...or I dont talk!!!!
Reply

That exploding head scene was priceless!

Reply

A fun page to fill the gap

Reply

I like how they keep getting covered with goo hahahahaha
Reply

I thought my submersible airship was cool but it doesn't have a leg to stand on next to a submersiped!
Reply

I was just going to congratulate you on making up 'submersiped'...but, looking at this again, I see it's actually in the script (although in a caption with some punctuation missing!) - I'd completely forgotten about it!
Reply