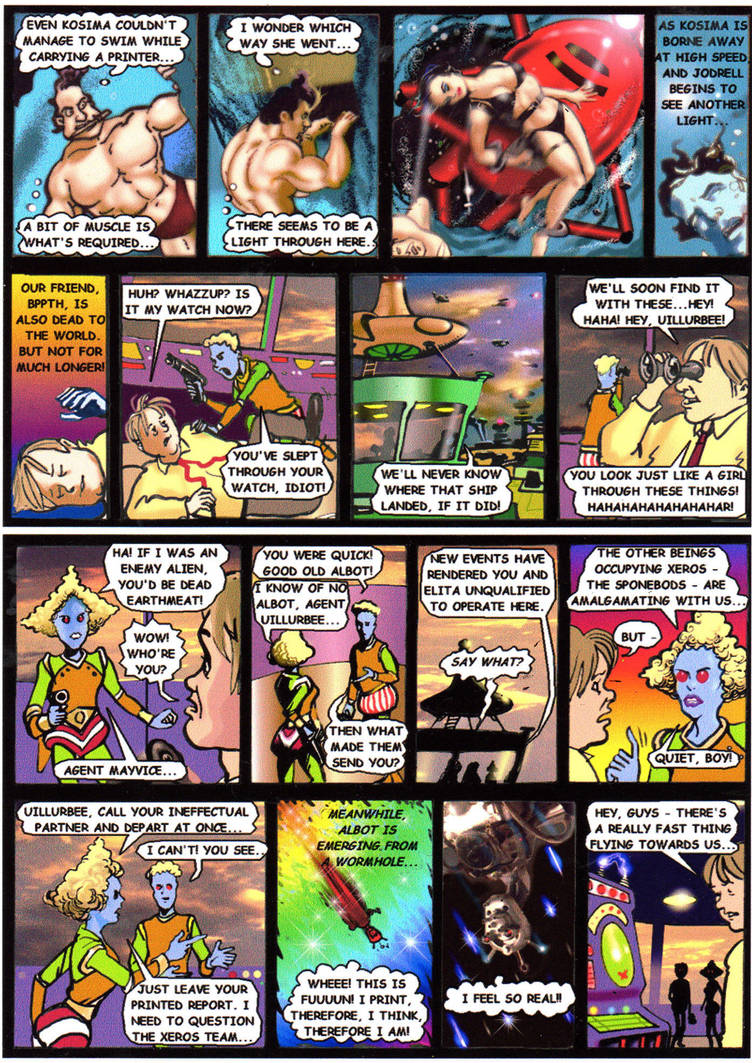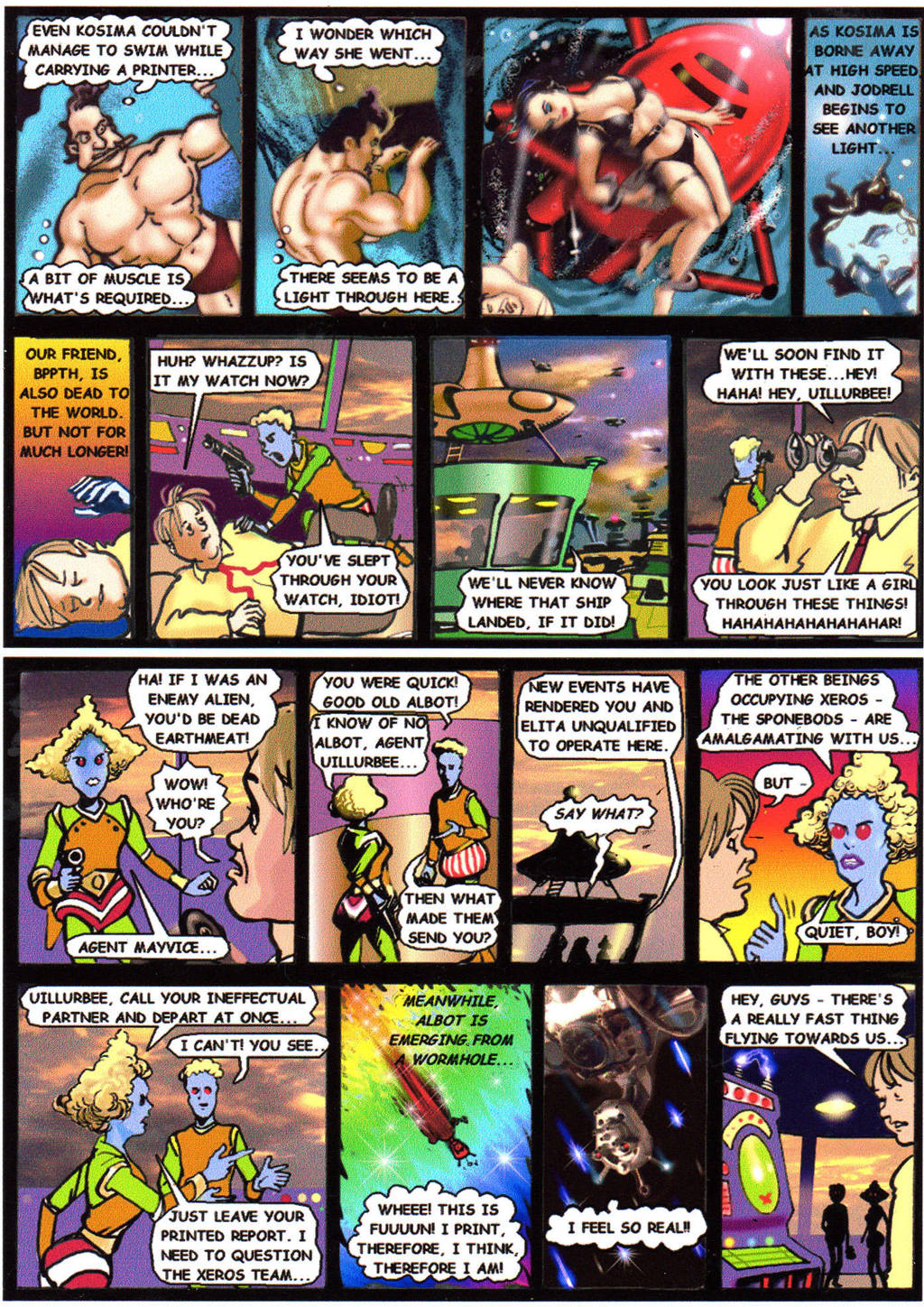 Watch
More Crazy Colourful Cack, with a new character who looks like a smurf crossed with Little Orphan Annie. Please note the penultimate panel, in which I've inserted a photograph of the full-size 'Albot' that stood in my living room during the time was drawing this strip. Anything for a weird life.

Reply

panel one...I agree with Jodrell...we need MIGHT!!!!
Reply

I'm enjoying the 70s styling and colors here. And I'm getting the feeling that Albot's about to pay a very surprising visit.

Reply

Yep, this was definitely a post-psychedelic trip...and, you're right, Albot makes a real impression next time!
Reply

Suspense and confusion inexorably build in tandem...
Reply

a tandem whose chain is about to come loose...and that's no fun if it happens on a traffic roundabout in England during rush hour (says one who speaks from experience)
Reply

Kosima in bikini trouble again. Very nice blur effect.
Reply

She's in that bikini for at least six more episodes...yes, when I did this, 19 years ago, i was still discovering all kinds of possibilities in Photoshop. I'm still using the very same program to this day.
Reply

If it's weird Albot you did it.
Reply