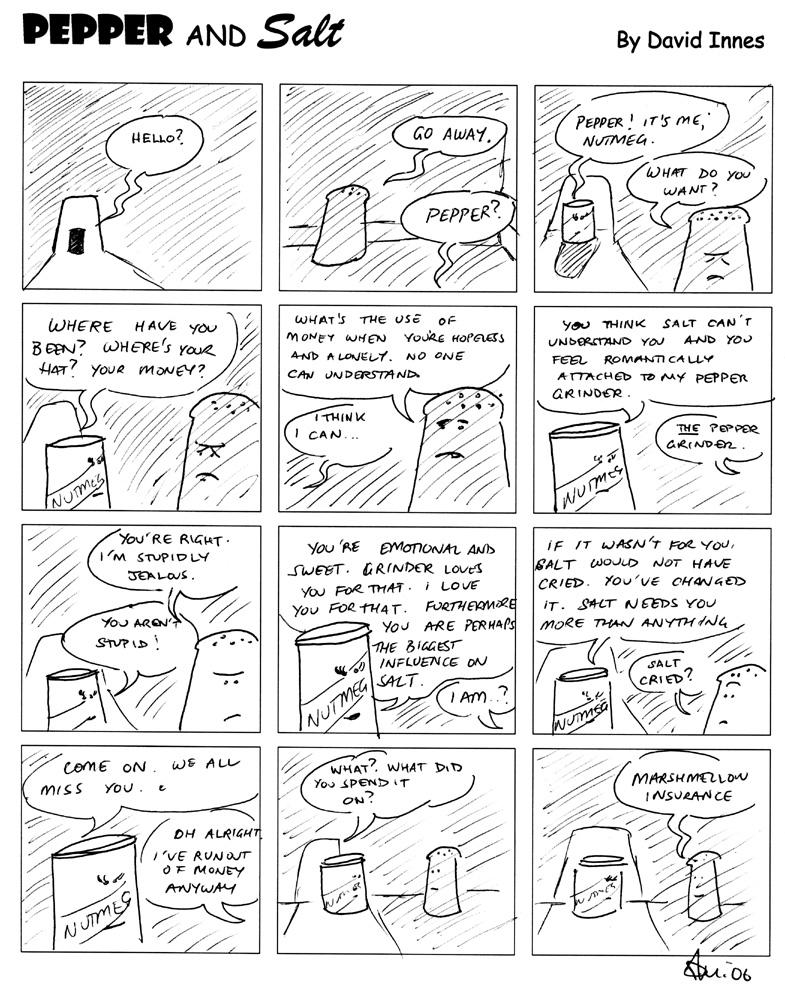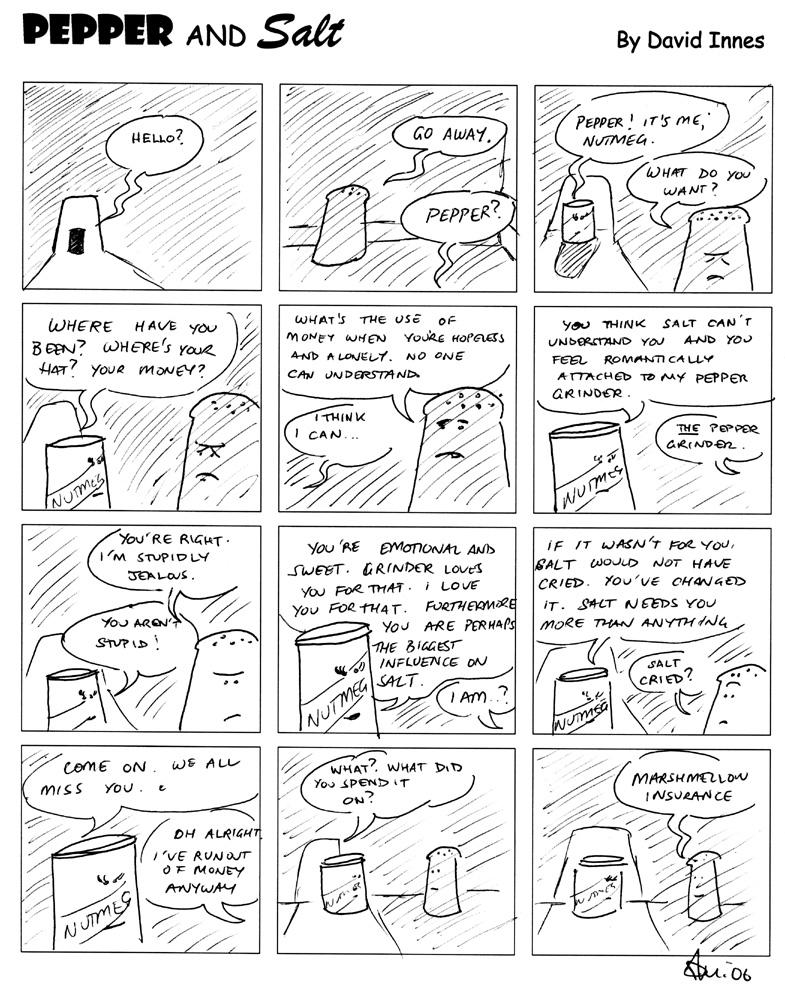 Watch
Sorry about the long delay - uninspired and other various workings and whatnot.

..... *dies of laughter* .....

*uses a Phoenix Down and is revived*

Old Bean, I love this comic. Makes me want to try my hand at something like it..... but for fear of copyright infringment I shant. lol (and cos I suck like that)
Reply

Marshmellow Insurance? Oh yes, you've gotta have protection for the "mashes"!

Great to see this up and running again. Hope things'll brighten up again soon.
Reply