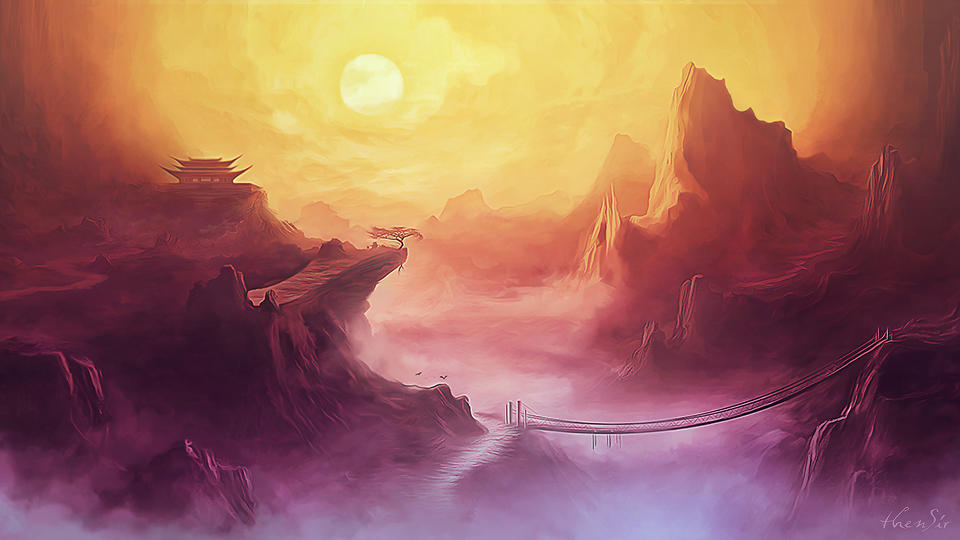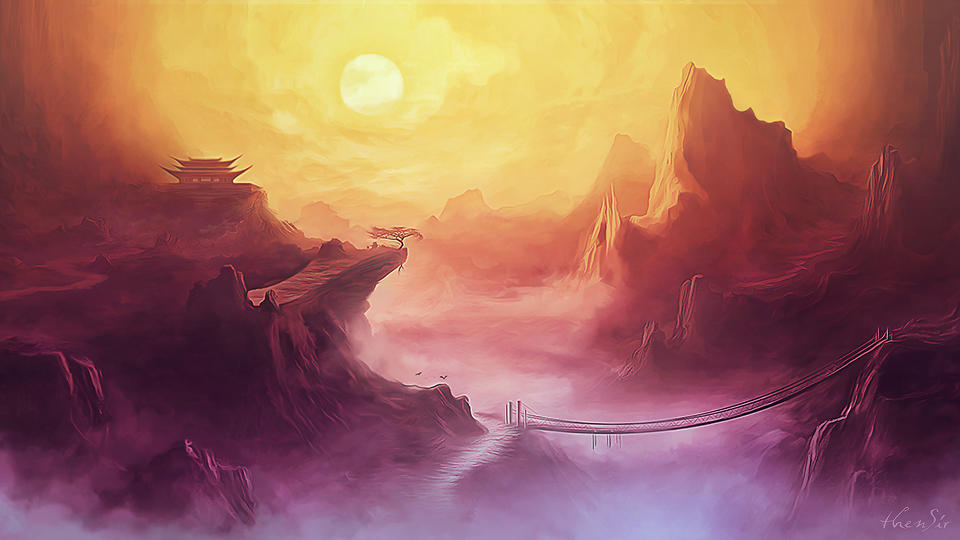 Watch
Follow me on:

thenSirArt…
Hi guys

here's my interpretation of a landscape scene from the movie "Kung Fu Panda" (you can see him training under the tree
).
It might not ring a bell - started painting how I liked it and not how it's supposed to look like

It's my first ever landscape digital art (except photography) and I think I really enjoyed it, will definitely do more

Daily Deviation
Given 2015-06-05
These days it's very hard to find a drawing, where its simplicity would, at the same time, work for its exceptional quality. This work is one of those which once seen, stay in the mind for a very long time, just as it spread its roots deeply in one's soul.

It's another sketch of a landscape, yet much more charming than most, because of the combination of colours the author has poured here. The sun is going down and its light is very strong, but also much gentle. It's the best part of the day to contemplate one's surrounding because the sun rays are shimmering in numerous juicy intensive colours.

It's a very good choice to put the sun nearly in the central part of the drawing, because the viewer's eye goes straight to it,as the brightest and warmest point, to later on wander among the whole scenery. The living beings, birds, animals are to be seen at the very end, as a part of Nature, but barely visible among Its grandeur.

To conclude, the influence that this piece of art makes on its viewers is unimaginable. It's some land that exists only in the author's mind, but at the same time something keeps whispering in the ear that this scenery is real, that it exists somewhere, in a region far from civilization and human's destructive nature.
The Artist thought this was FAIR
7 out of 7 deviants thought this was fair.