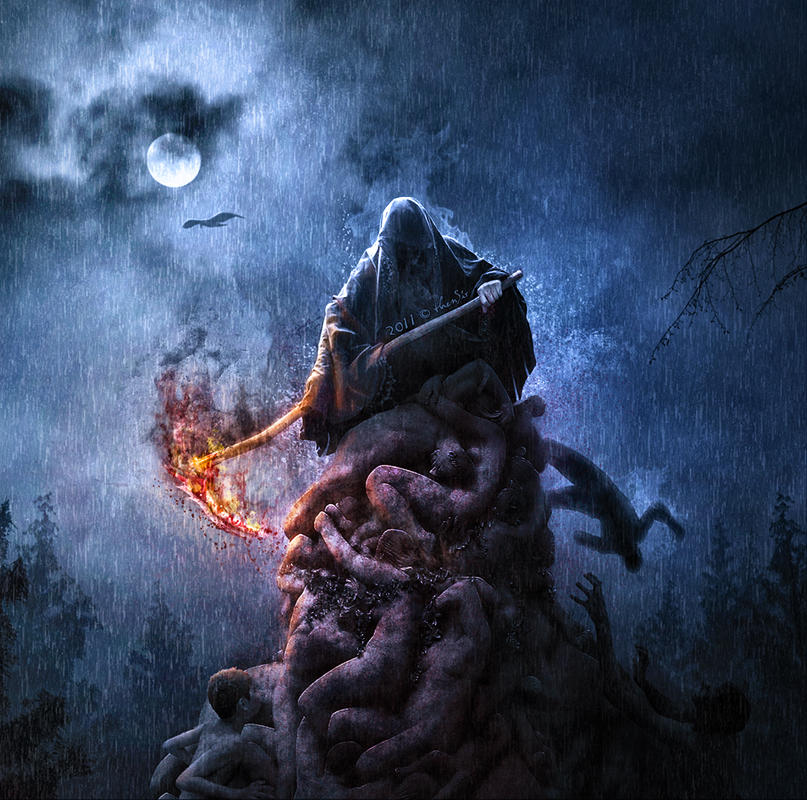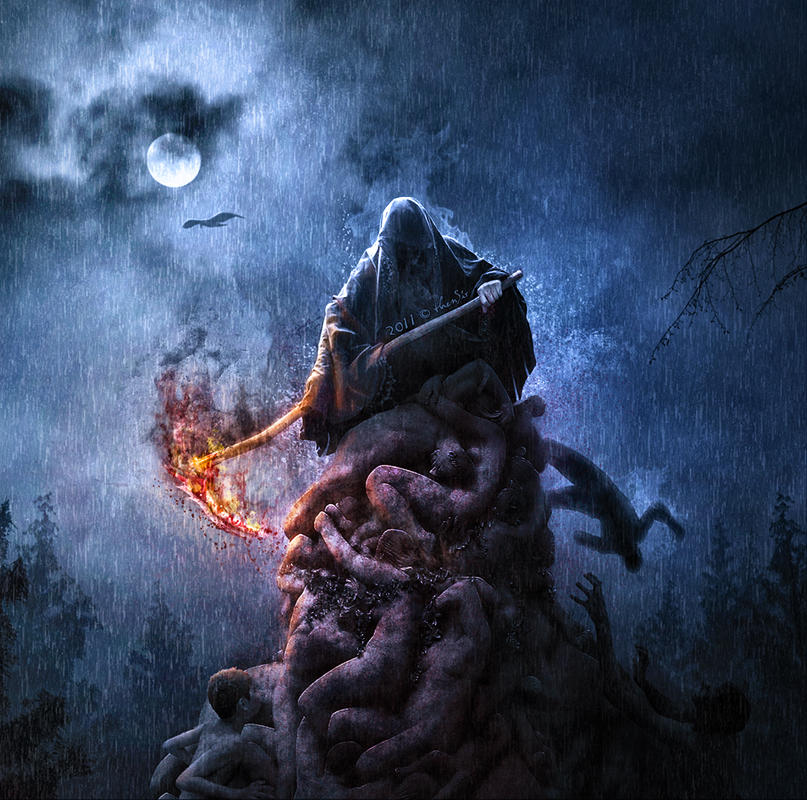 Watch
This is my entry to the Creatures of the Night Challenge held at

=========================================


Whew! My third manip ^_^
Reaper vs Zombies.
It seems like there should be more blood and the bodies should burn partially, but didn't want to make it that nasty and of course it was easier for me to leave it like this

Sorry about that, but some of you probably think like me anyway.
Don't forget commenting.
=========================================
C R E D I T S :
Reaper:

[link]
Zombie stack:

[link]
Additional zombies:

[link]

[link]

[link]
Sky/Moon:

[link]
Raven:

[link]
Flames brushes:

[link]
Water droplets brush:

[link]
Blood brushes:

[link]

[link]
Tree brushes:

[link]

[link]
Fog brushes:

[link]
Grunge textures:

[link]