UPDATE: SS complete.
Now, I'm pretty sure some of us remember the last time we had a Christmas contest, right? Sadly, that didn't end well, due to the lack of participation.

But hopefully, things are going to be different, especially considering how I will be changing things up a bit.



So instead of creating the best Christmas-themed art, participants will be secretly making art for each other!

Sounds like a pretty feasible way to get free stuff for free stuff, right?

Of course, there will be no judgment on quality or creativity, the drawings just need to be drawn after this journal I post, mention the name of this group, and have a Nintendo girl:bademoticon:somewhere.

Oh, and any requests need to be sent via notes. In other words, you will send us admins a note on what you want drawn for the holidays, and then we'll assign you a request that one of the other volunteers want for Christmas. And if very necessary, we can negotiate.
Volunteers:
AM05 -
FaithCreates - <da:thumb id="652857186"/>

Ideya-Freak - <da:thumb id="652764577"/>

Sweet-Sharotto (One of our contributors) -

Me, D4Gr8M8 ('Cause why not?) -
Fario-P -

ninpeachlover (Our beloved founder) -

Little-Miss-Oshawott (One of our contributors) -

dcb2art -

KatLime (One of our contributors) -
Honorable mentions:


TheTacoGirl
-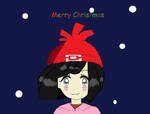 DeathWoods
-
Remember, it's not about what you recieve, it's about what you give!

- Kevin