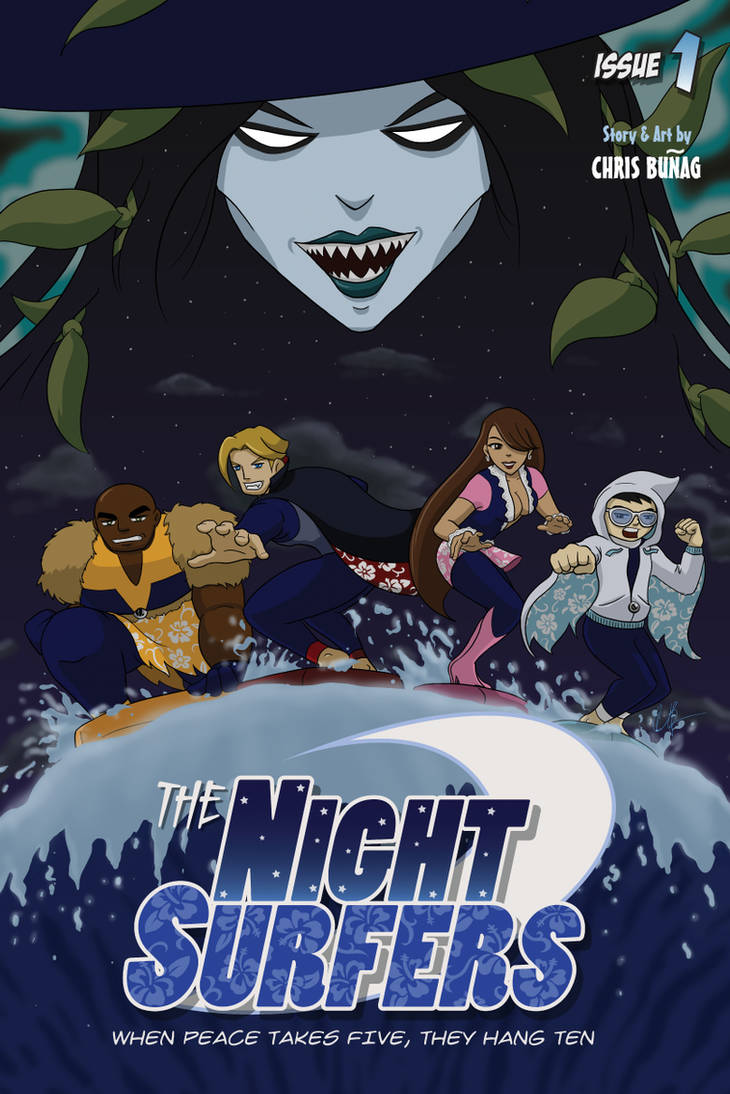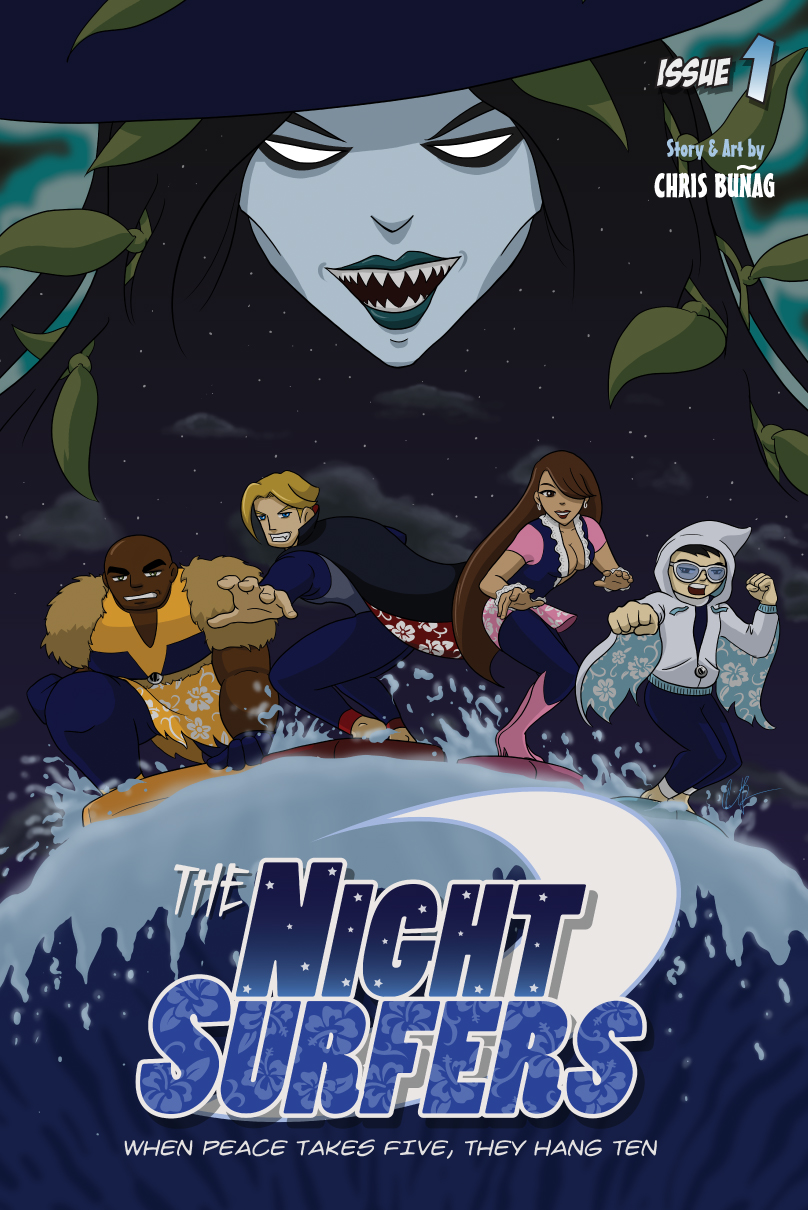 Watch
When the coastal city of Costa Nueva is threatened by a mysterious being, four teenagers rise from tragedy to become heroes. They are The Night Surfers.
When peace takes five, they hang ten.
Check it out at our DA page, or
The Night Surfers' Official Site
NEXT

What is Night Surfers about?
Reply

It's a light-hearted superhero comic about a group of teens defending their city from evil. They get their powers when they all died, with a mysterious voice altering reality to bring them back to life with the powers of monsters.
Reply

Reply

Reply