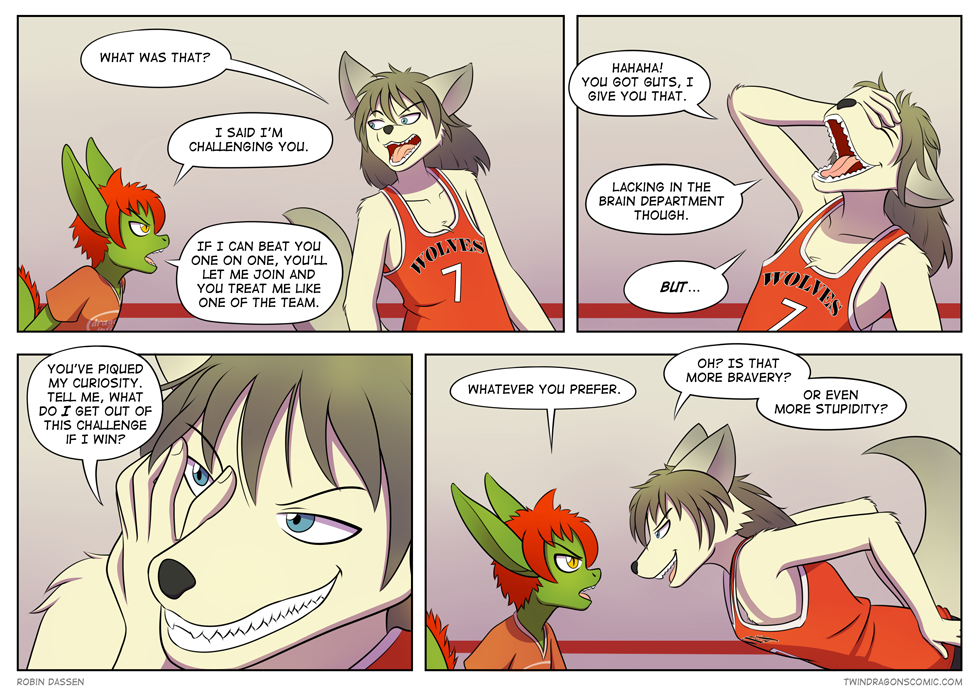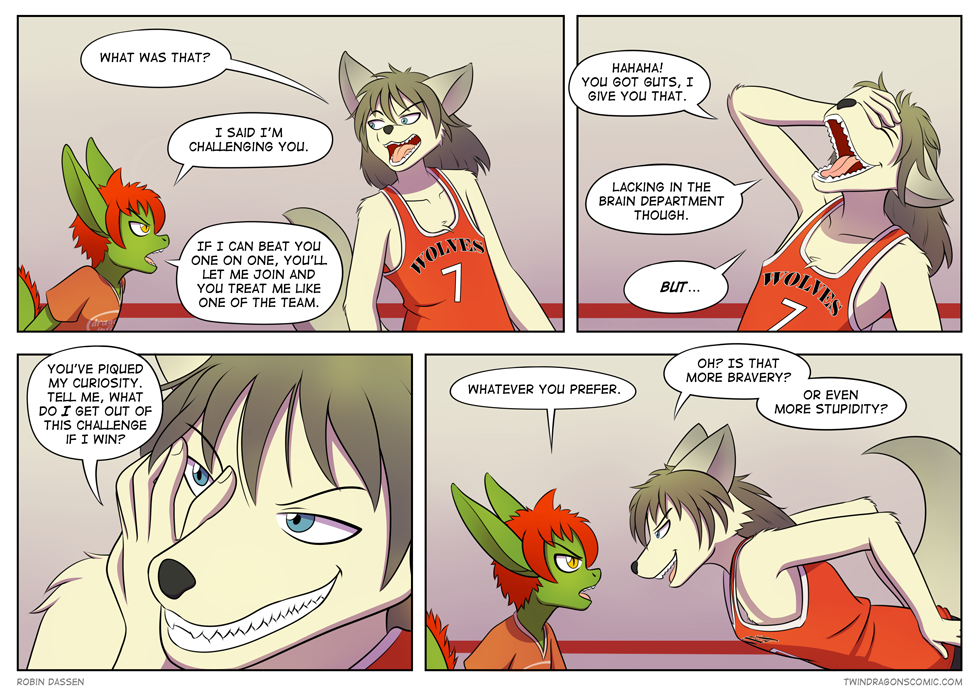 This is going to be interesting.
Reply

Reply

Why not both? They both come out of his brain. xD
Either way, he's very determined to join in one way or another.
Or he could've just ratted him out on an administrative about the problem buuut, you know, plot development and what not.

Reply

Not only is it convenient writing for the plot, Rex also stated that if he was gonna let Kai join, he would make him WANT to leave, so it's not really an option.
Reply

Kai's playing a dangerous game XD

Don't do it Kai, he's bigger than you! >XD
Reply

Eh... Kai, I think you're pushing things a little too far.
Reply