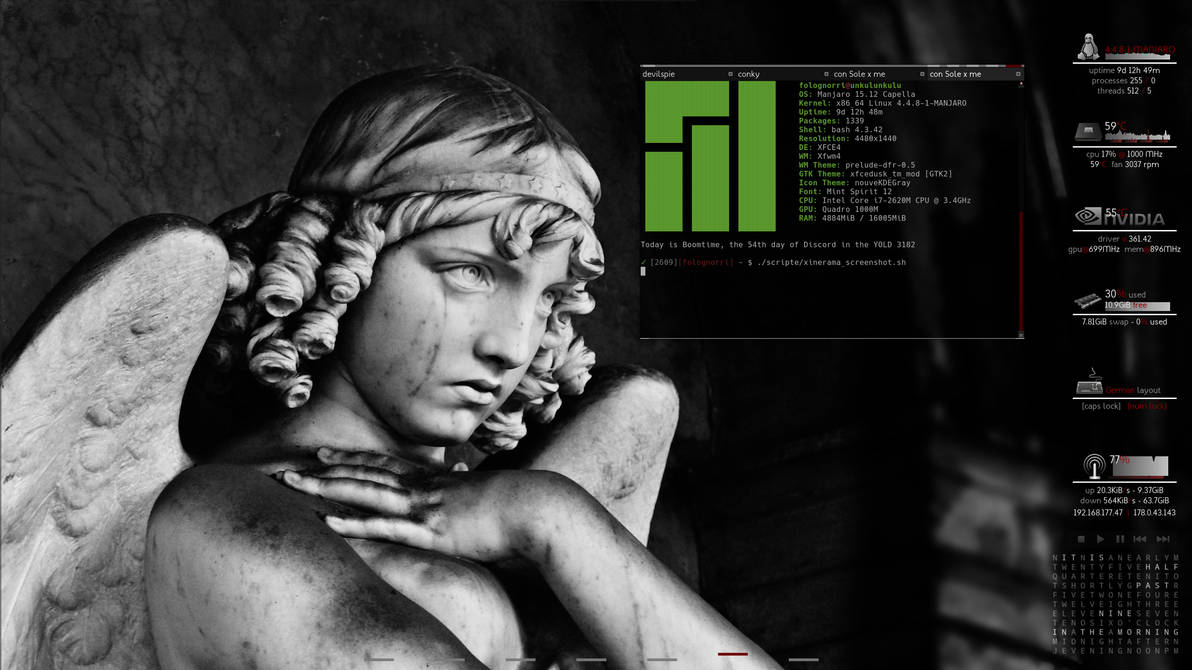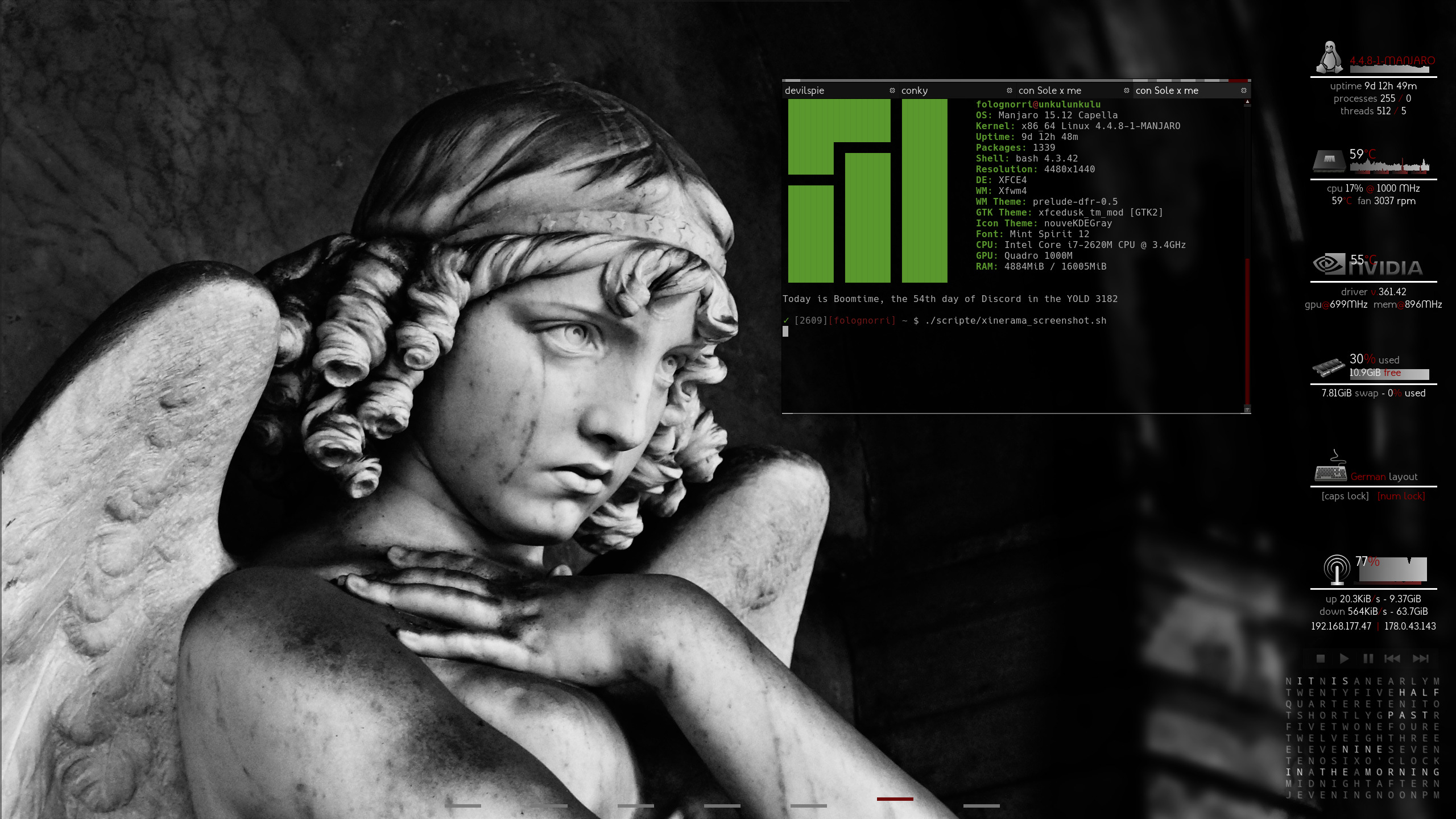 Watch
wall:
themuspilli.deviantart.com/art…
workspace indicator conky:
themuspilli.deviantart.com/art…
clock in words:
themuspilli.deviantart.com/art…
window decorations:
themuspilli.deviantart.com/art…
The other conkies are work in progress and might or might not result into something worth publishing. Don't know what's happening, but atm moment the font rendering seems to be rather poor, so I did not find any font for this that I liked.
Icons in these conkies are mostly taken from tsujan's excellent NouveKDE icon set:
tsujan.deviantart.com/art/nouv…
I called this "an ebb" because it is one. While there is a flood of "flat" themes with a very sober and often clean look, this is more playful and - in comparison - almost opulent, almost baroque. I would not go so far as to call this the high tide of flat themes, but the water certainly is retreating.
Compared to my last screenshots I reduced to 7 - mostly dedicated - workspaces and struggle sometimes a bit with the new order (carelessly switching to desktop 9 and noticing that it does not exist). Then with gtk-3.2 forced upon me, the colour scheme broke for gtk-3 apps. So instead of my dirty hack of the starling colour scheme I now have my dirty hack of the xfce-dusk scheme with the gtk3 folder blindly copied in from dark vertex (have to take care of that, the mixture does not look well).
The other screenshots of this series:
themuspilli.deviantart.com/art…
themuspilli.deviantart.com/art…
themuspilli.deviantart.com/art…