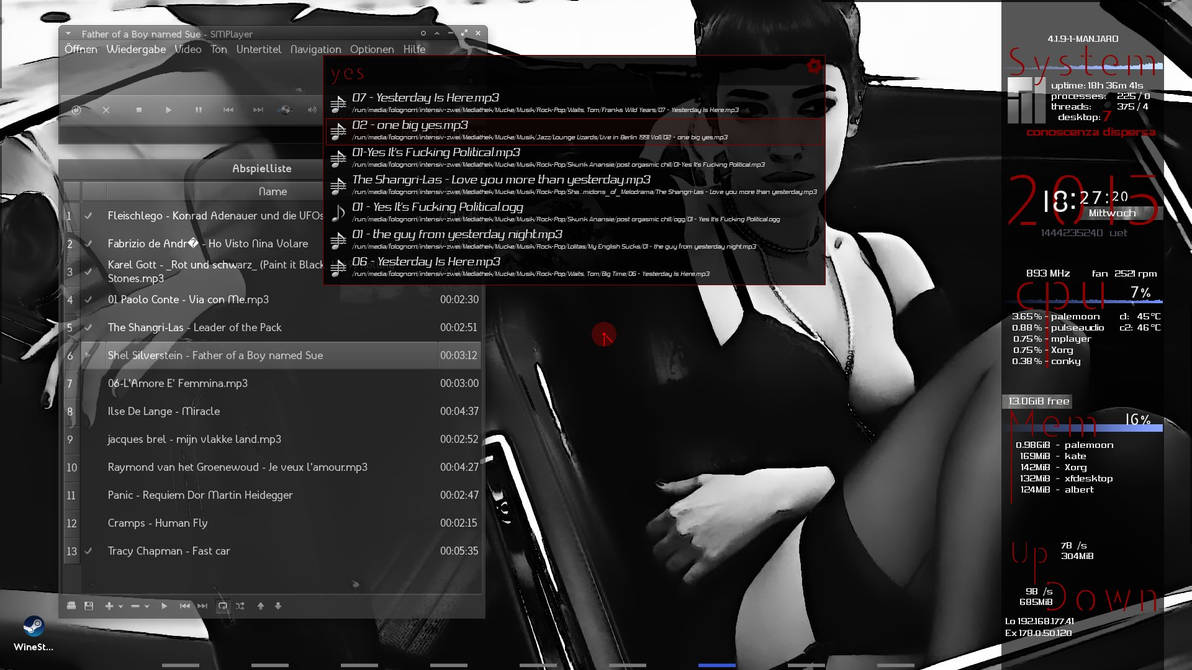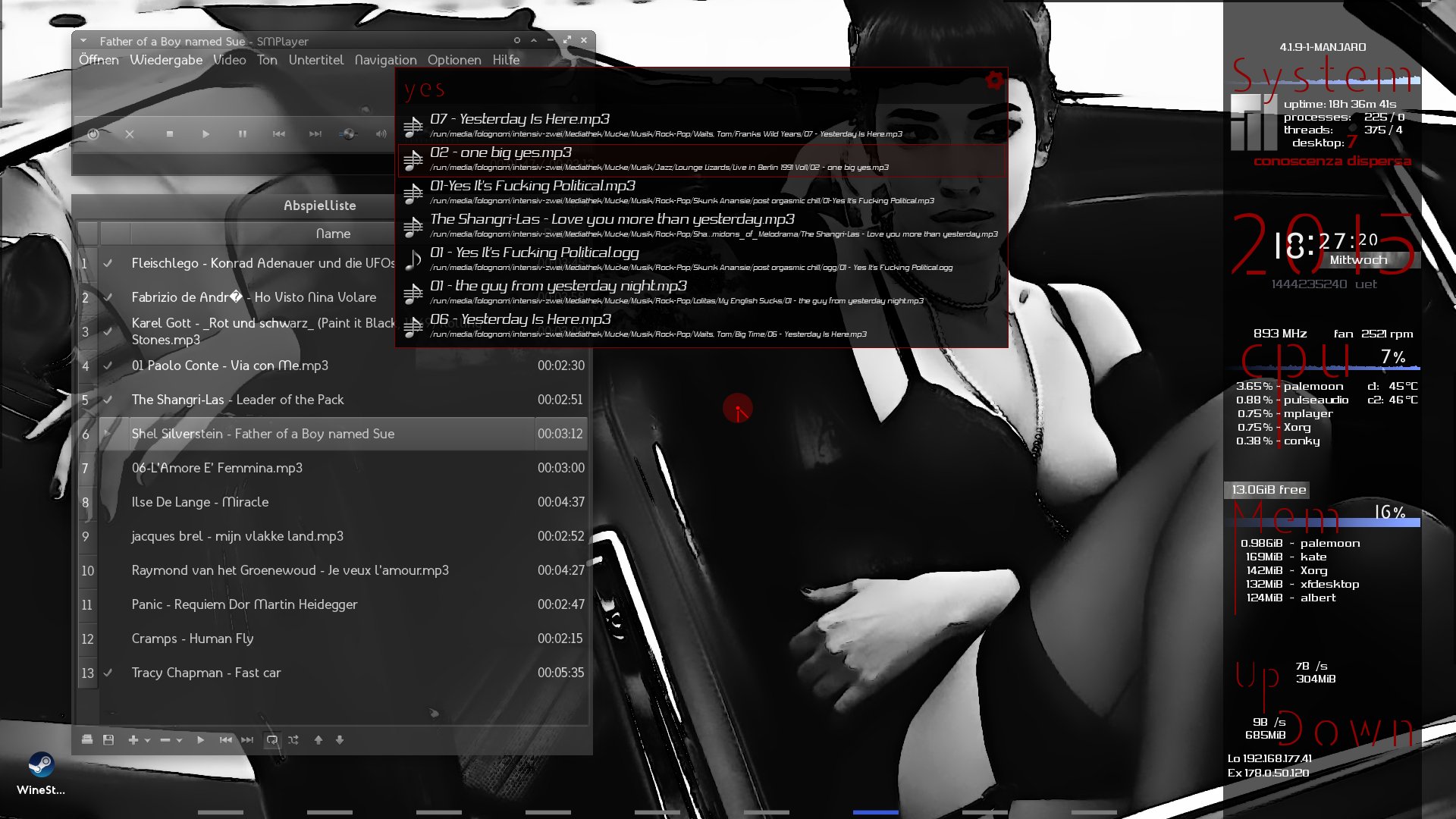 Watch
New in the AUR: Albert 0.7.2 - don't be afraid. Albert does not look like that normally, I just created a my own little theme for him

Albert is a keystroke application and file launcher, but comes also with plugins that allow him to do calculations or quickly open a websearch or search your bookmarks.
Albert is still alpha, but my first impression is that he is stable, lightning fast and - most important -that he does the job. I ditched krunner now, which per se might be preferable, but did not work too well for me under Xfce. Synapse and Launchy might be very similar, but for me Albert is preferable.
manjaro, xfce, two conkies and smplayer, icons as always
tsujan.deviantart.com/art/nouv…
, pointers are pLines

Cool!
Do you have a link to the wall?
Reply

It was a quick job in the gimp; I was not too happy with it and thus I don't have it anymore, neither xcf nor jpg not png; I checked that. I have quite a fluctuation here and because many pictures resulting from my playing with the gimp tend to get quite huge (some hundred MB is quite normal), I seldom keep them.
The woman however is the Italian Singer Nina Zilli and the basis for my manip must have been this photo:
style.corriere.it/wp-content/u…
(You can see if Google reverse search presents a better resolution to you, I had no luck)
After that it is just 5 min in GIMP and trying some filters and playing with the settings, especially from the G'MIC plugin. It is really not some skilful work, but just trying stuff until there is something that you like - at least that is the case for what I do

Reply

Reply