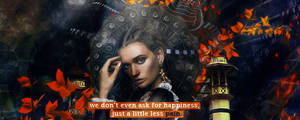 All PSD Access
I have been providing my resources to the Deviantart community for free since the past 8 years! I appreciate each and everyone of you who have used my resources and have created incredible art using my PSDs. Your subscription to this tier will allow me to continue providing resources for the Deviantart community as well as allow me to hone my craft and improve the quality of my PSDs! Your support is greatly appreciated! ♡
---

Dreaming Butterfly Pack 1
Description
See my
Terms of Use
before using this stock resource!
Model:
AngelaSasser

Download this HIGH RES pack of 12 images (Dreaming Butterfly 1 through 12) for
1000 points
by clicking 'Purchase'! You can also purchase this pack
at Gumroad
where you can use Paypal. By purchasing this pack for points, you are paying for Commercial use in addition to access to the high resolution shots.

FREE Personal non-profit use
is allowed for the LOW RES images. Get the pack of lowres images by clicking 'Download'.

View the other single shots in this series:
angelasasser-stock.deviantart.…

All profits go towards keeping this account subscribed, purchasing equipment, costumes, etc. Support an independent artist today!
I had some leftover reference shots from my latest painting and thought I'd share them with you guys. My holiday gift to you!

A lot of work went into the setup of these photos. I hand crafted the 50 origami butterflies you see in this picture because there was just no other way to get accurate reference of them scattered about. There are two more packs coming (one with more of the figure and another with just the origami butterflies), so stay tuned!
The finished painting:
Other packs in this set: