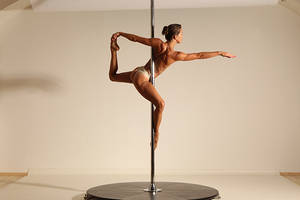 Tier #3
We regularly release 12 new photos of female and male models every week! You can study dynamic poses as well as static ones. The vast majority of photos are nude. :)
---

Description
See my Terms of Use
before using this stock resource!
---
Model: AngelaSasser
Photographer: Psycheen
---

Download this HIGH RES pack (Casual Gunner 1 to 10) by clicking 'Purchase'! By purchasing this pack for points, you are paying for Commercial use in addition to access to the high resolution shots.

Personal non-profit use
is allowed for the LOW RES images. Get the pack of low res images by clicking 'Download'.

All profits go towards keeping this account subscribed, purchasing equipment, costumes, etc. Support an independent artist today!
---
Single Images in this Set:
themuseslibrary.deviantart.com…
Pose Sheets for this Set:
(Coming soon!)

---
Like my stock and want to help me to keep creating more?
Donate today at
my Patreon page
and receive extra perks such as:
- An Early Access pass to new sets!
- FREE commercial use!
- FREE access to
Exclusive Stocks
!
- And much more!