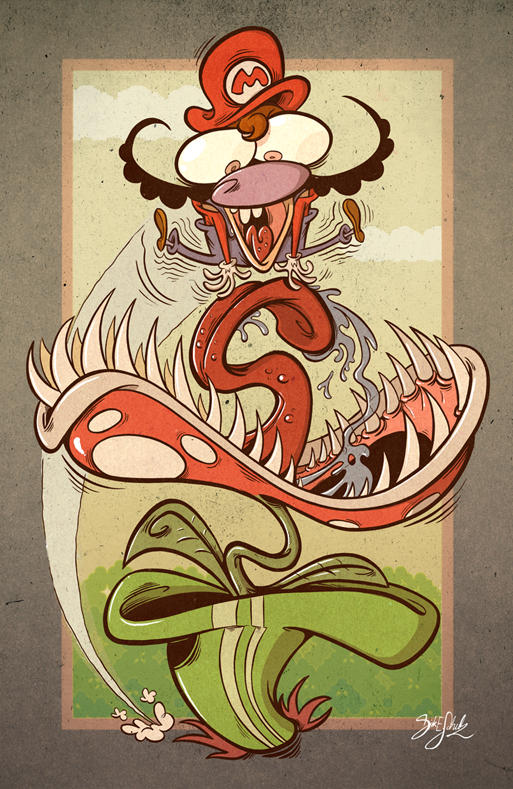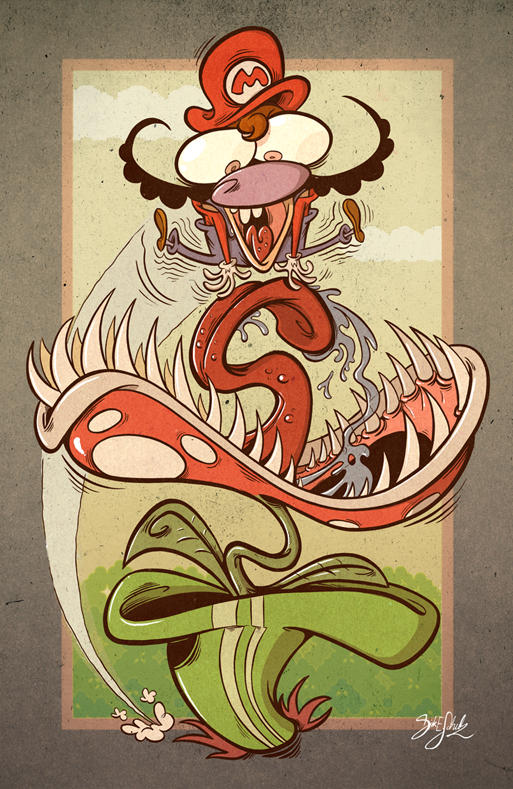 Watch
A wonderful drawing! You are able to push such a well known theme into a totally different and original direction!
The drawing is funny, rich of elements and motion and never done before!
However, as you asked for critique, I will try my best

At first the composition: It seems to be a problem in more of your works, but there is not much interesting about it. Everything is centered, and your eyes do not know what they are supposed to see first. It took me a few seconds to see the Mario, and even more to recognize him. With the background and its colors you can pull eyes a lot to the location you want. For example: The beginning of his jump, his eyes and the tongue.
I did get pulled to the tongue, most likely due the high contrast with the background. Not that high, but at least it is the highest.
You did a nice job on reusing your colors! For example his pants are the same as the water. Which I like and it helps a lot on making it a color setting pleasuring to look at!
The motion lines around the plant work really great, just as the 'folds' and such. However on the feet of Mario they are more tripping than that they make his legs shake.
In short: You really made a great and funny drawing, I am sure everyone will like it! The composition could be more interesting, and Mario could be some more recognizable , but you know how to handle low saturated colors, background frames and highlights!
Keep it up!
The Artist thought this was FAIR
36 out of 37 deviants thought this was fair.