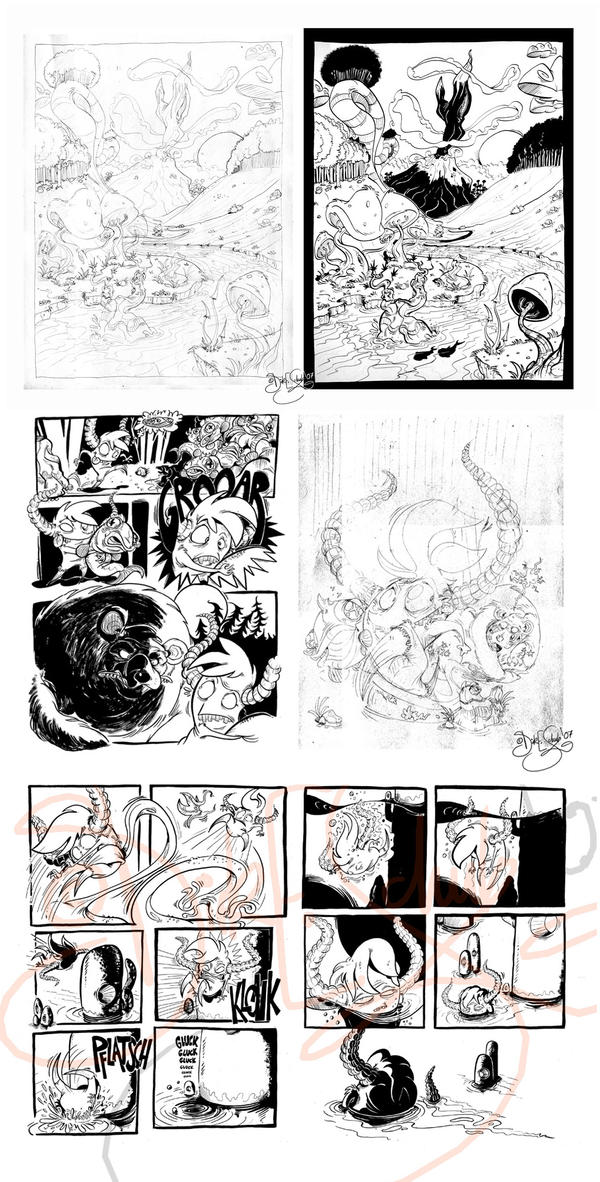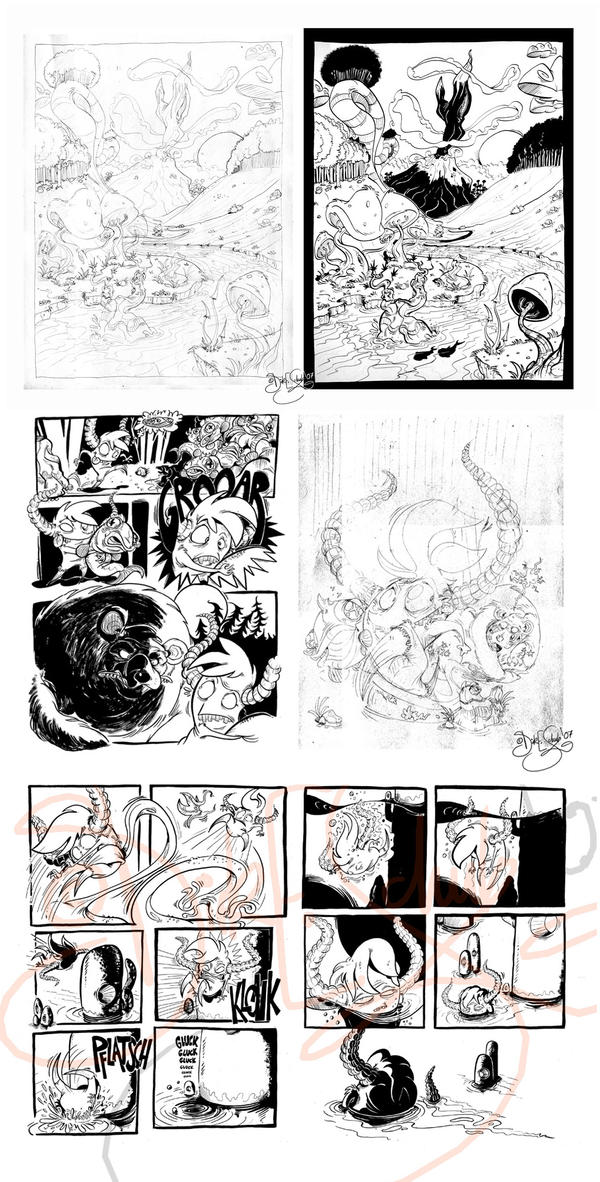 Watch
All preview pages i showed to friends or other forums over the years.
And now collected for deviantart.

I should be ashamed.

I have not worked on my grafic novel since February. 10 months.
I lost my faith, because so many people laughed about the organic style and unrealistic setting... I'm to sensitive in this case.

I will continue next year.