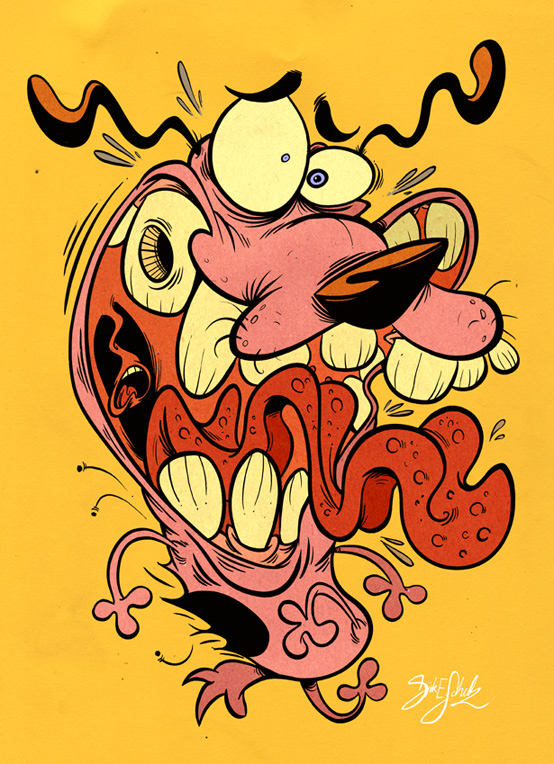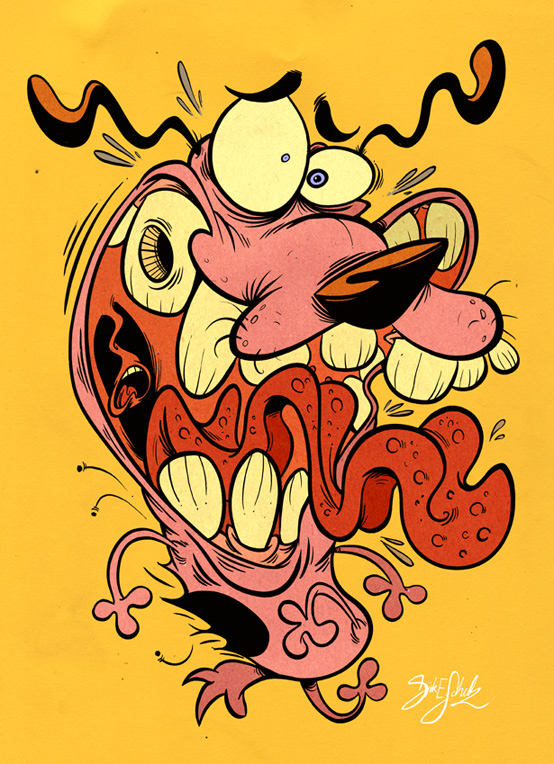 Watch
My oh my, how this picture reminds me of my childhood. You just don't see cartoons like these these days. The artist clearly recreates the cartoon as how the original looked, bringing back youthful memories to whoever loved this little dog.
Every little emphasis within this piece displays Courage's number one emotion: fear. From the distorted figure right down to the screaming uvula and the fleas jumping from his fur, no little detail was omitted, even the hole in his tooth. Even without too much shading, the great details and the contrast with background really draw the eye of the viewer.
Remembering back to how the original cartoon was depicted, the artist has this wonderfully rendered, with no real grievances to be had. As I had, I'm sure there were many other people who stopped and giggled as this wonderful picture brought back blissful memories.
Amazing job.

The Artist thought this was FAIR
110 out of 116 deviants thought this was fair.
This little dog taught many of us to find the humor within fear. As his name implies, Courage is not to go on without fear, but to go on despite it. Indeed as many know, that's what this little dog does quite often to save his Muriel.

The artist captures the well-known shriek of terror so well that I can almost hear it ringing in the background. The essence of this creature is captured vividly and with quite amazing and humorous detail.

In addition to the eye popping palate the line variation is beautiful. Every time I look back up at the image, I find something more to appreciate; like the cracks in the teeth, and the fur and fleas literally leaping off of his back.

This image is wonderful and is quite the delight to the eyes, and brings back with force the nostalgia of the little purple dog and his misadventures.
The Artist thought this was FAIR
143 out of 147 deviants thought this was fair.