Just another shitty artist,nothing more.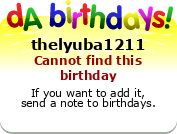 Tumblr:flutterpone.tumblr.com
VK:
vk.com/lyuba1211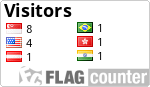 Favourite Visual Artist
Yakovlev Vadim
Favourite TV Shows
My Little Pony - Friendship Is Magic
Favourite Bands / Musical Artists
Too much to count.
Favourite Books
I don't like to read.
Favourite Games
Minecraft,Happy Wheels
Favourite Gaming Platform
PC of horse.
Tools of the Trade
Mouse Genius NetScroll 110X Optical USB Black,Huion H420,pencils,paper
Other Interests
Drawing ponies,drawing ponies,drawing ponies,listening music...and...I forgot something...And drawing ponies,yup.