Hey there pal! You can call me Lucia- that's pronounced with an S sound, by the way.
I'm 16 years old. I spend my time sleeping, eating, going to school, chillin' with my friends, and occasionally drawing or singing.
I'm also what the cool kids call a Youtaite. A pretty inactive one, if I may add, though nonetheless, still a Youtaite. Check it out. -->
www.youtube.com/user/TheLuciaD…
Honestly, I don't submit too frequently. Watch at your own risk.
If you'd like, you can follow me on Tumblr here:
theluciadoll.tumblr.com/

This lil' shit right here (who is a total siscon by the way) is a fantastic artist! Therefore I suggest you go look at his dA, which you can find here:
xlawlietl.deviantart.com/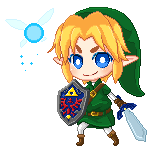 Actual Zelda obsessed trash.






:thumb273547890:
Favourite Movies
Rise of the Guardians, Brave, HTTYD, Tangled, The Fault in Our Stars, Warm Bodies
Favourite TV Shows
Castle, Paranormal Witness (is that even a thing anymore?)
Favourite Bands / Musical Artists
2NE1, BabyMetal, FEMM, Ed Sheeran, Andrew Huang, Mamamoo, Marina and the Diamonds, The Fray, Taylor Swift, Akdong Musician, Ailee, etc. (basically everything other than screamo/metal with the exception of BabyMetal)
Favourite Books
Does fan fiction count?
Favourite Games
The Legend of Zelda
Tools of the Trade
.5 Mechanical Pencil , sometimes my tablet. I used to use SAI but as of 2015 I now have a Mac, so I'll be using FireAlpaca.
Other Interests
singing, photography, makeup, dancing alone in my room bc i am a loser