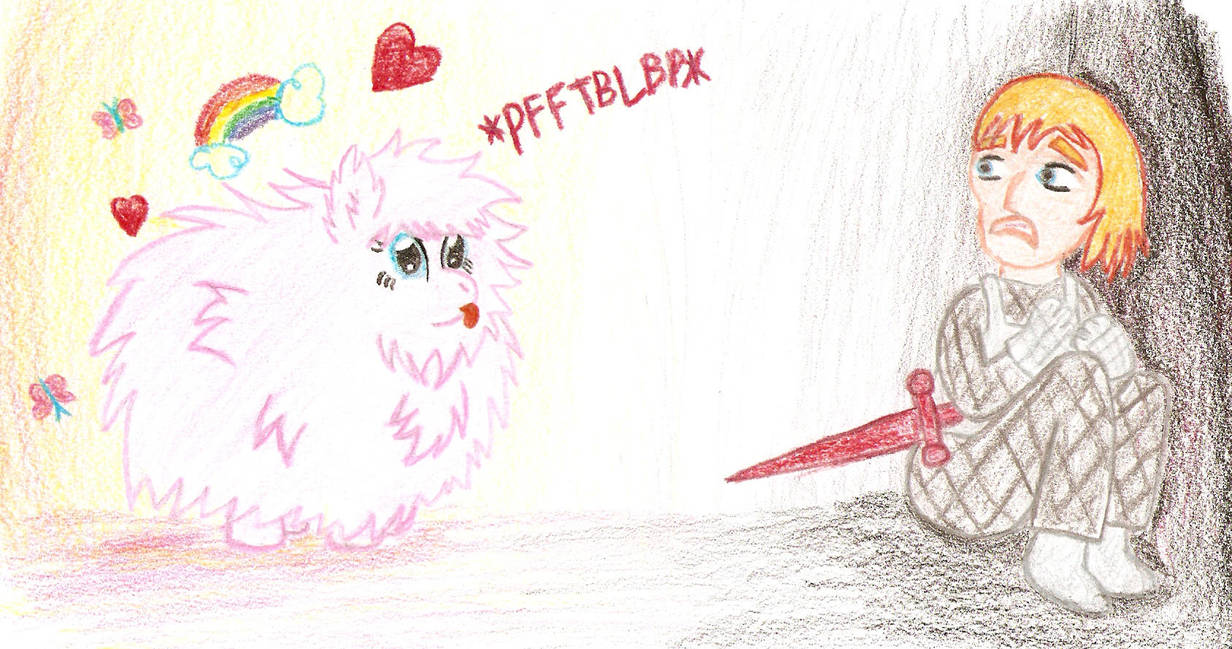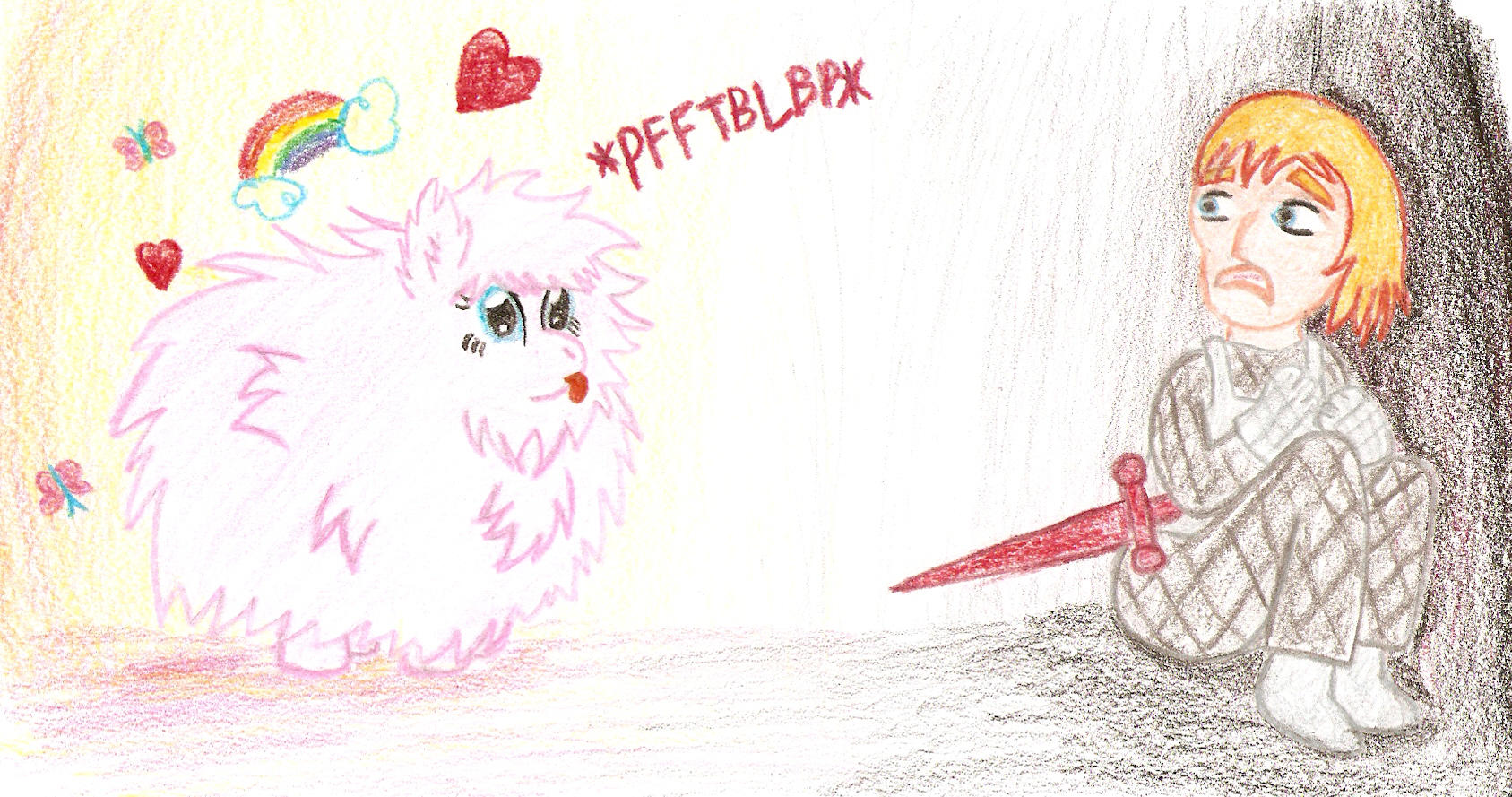 Here's my entry for a contest thing I stumbled upon at:
deusaetheros.deviantart.com/jo…
I picked to draw Keane after reading his biography, because it said he suffered "
equinophobia," or, the fear of horses, and I just knew that he'd have a lovely time meeting Fluffle Puff, the most adorable (and fluffy) little pony.
I really don't care if I win the contest, and I probably won't. I really only entered because it sounded like fun. Also, as a note, humans are so much harder to draw than ponies.

LOL

Of all the things, I didn't expect this...especially with FlPu. 8)
Cute~ /owo/

pink fluffy unicorns dancing on rainbooowws
Reply

I'll take that as a compliment. Thanks! I'm glad you like it.
Reply

Fluffle Puff is a pony? She looks more of a cat that has too much fur, to me anyway. xD
Thank you for entering anyway. Good luck!
Reply