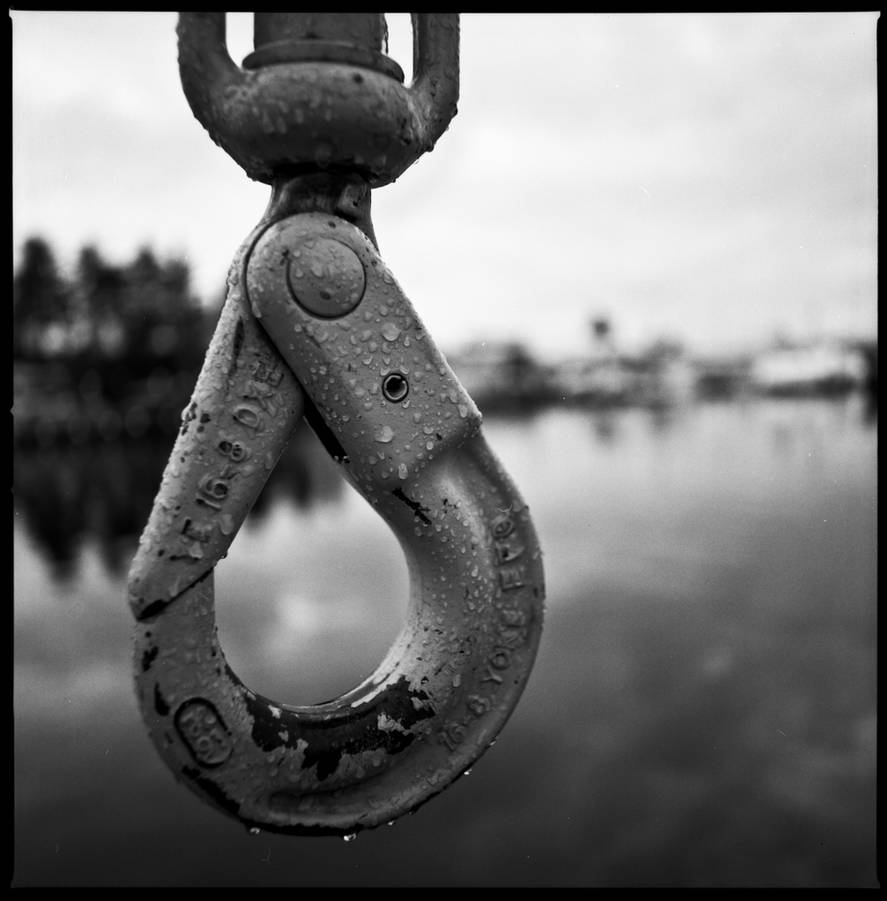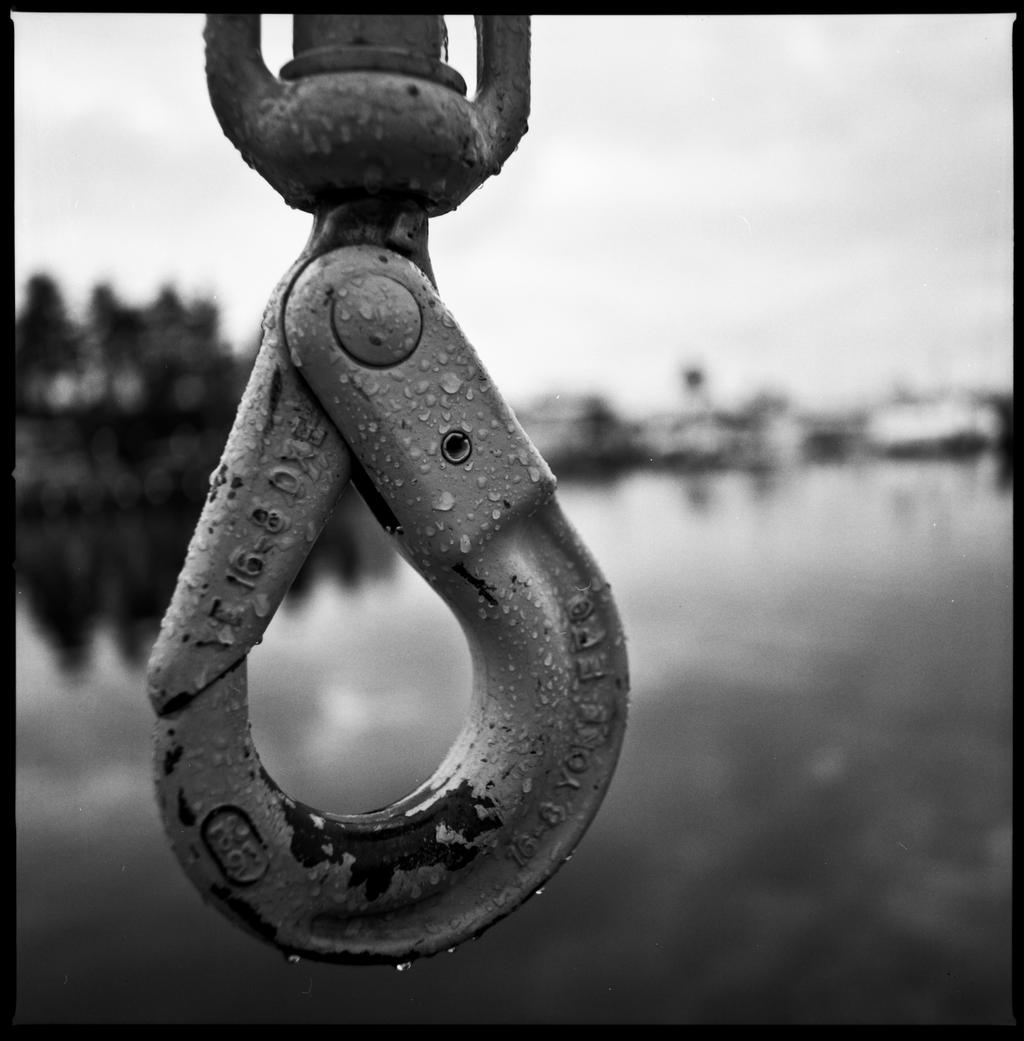 At the harbor

Hasselblad 500CM
Zeiss 50mm Distagon f/4
Fuji Acros 100
Kodak HC-110

Quite nice, although itís interesting how the focus seems to vary ever so slightly across the face of the hook. Not that thatís a bad thing, mind you, just interesting.
Reply

It is a bit strange. I don't remember shooting this wide open, but that looks a little shallow, even at f/4 with the 50mm.

Anyway, I'm really digging shooting Acros and the Kodak HC-110. If it turns out that I'm not as poor as I think I am I'll have to stick with it.
Reply

Considering the distance between your subject and background, you could probably have stopped down to f/8 and the background would still be fairly out of focus, I suspect. Well, live and learn I guess.

The Acros certainly seems to have a nice range of tones. Maybe I'll give that a try the next time I want to shoot B&W.
Reply