Hey guys, just wanted to say I'm still alive, Through a lot of trials and personal struggle I've been able to pay off a significant portion of my student debt with the income I've made and I'm mainly using the rest of it to pay the regular bills and I'm trying to take it easy these days but part of me feels that everyone has a personal battle to fight and when I see my old friends working day and night and making it, I want to able to stay inspired by that and use that positive energy so that I'm able to get up back in the ring and succeed as well.
I'm also still open for commissions as well!
If any of you are interested in my work and like to have something done, then by all means please feel free to comment below or send a note!


For money commissions, Paypal is preferred.

These commissions are both traditional and Digital art

Tools of the Trade: Pencils, Pens, Bamboo Tablet
SLOTS OPEN:
1.

2.
3.
4.
5.
6.
7.
8.
[ Commission Prices ]
Full commissions include preliminary sketch and ink previews, and allows for any necessary alterations to be made mid-way. Sketches and sketchy style commissions do not get previews, but fixes are always available! Specifications can be tailored to the commissioner's needs, or creative control relinquished to the artist to go wild.
Half Body/Waist/Portrait, per character
Versatile commission that depicts your character(s) from about the hips and up. Simple backgrounds included by default or left white, specific background can be added from an additional fee.
Sketch - $10

Inks - $20

Flat Coloured - $30

Full Colour - $40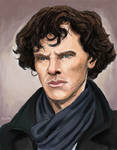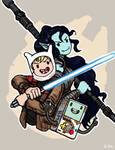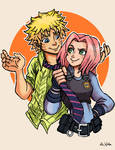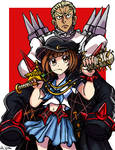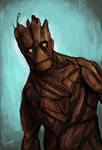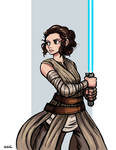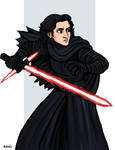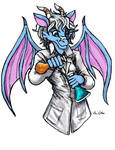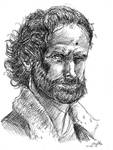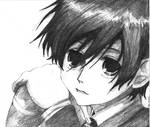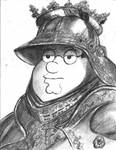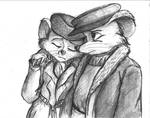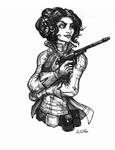 Full Body, per character
Most, if not all, of your character(s) will be present.
Simple backgrounds included by default or left white, specific background can be added from an additional fee.
Sketch - $20

Inks - $30

Flat Coloured - $40

Full Colour - $60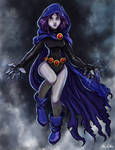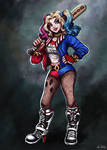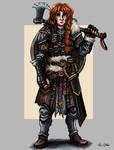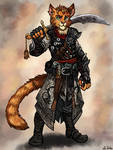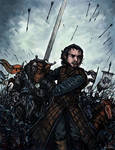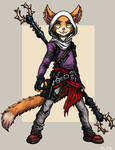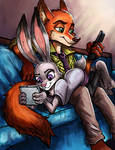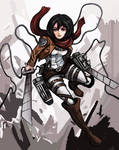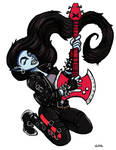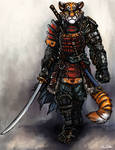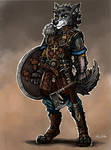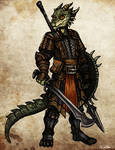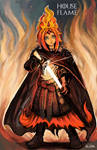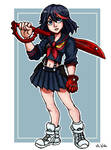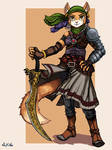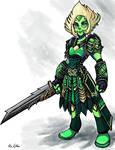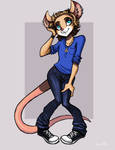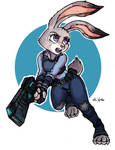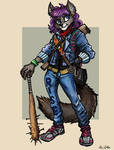 A reference sheet of your character, flat colored and complete with swatches.I like to make my reference sheets easy to pick and chose from. What if you don't need a back shot? No headshots? Etc. Or, want more. Look below for a list of prices. These are all base prices, so the price can go up or down depending on character complexity and clothing.
5 sketched expressions,
50$ per full body image
Copy Pasted Clothing - 5-10$
What is "Copy Pasted Clothing?". This is when I do a full body shot, then copy and paste it and add clothing you'd like on it. This makes it cheaper compared to getting two regular full body shots.
10-20$ per headshot/head expressions

5-10$ for accessories/clothing.
Other. You can always ask for something not listed here and I can give you a quote on that.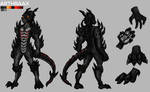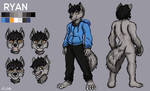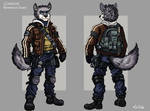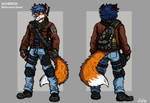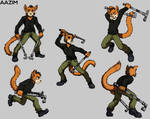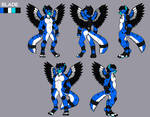 Payment Info:
I don't require payment upfront except on the sketch commission. On bigger commissions, I'd would like partial or full payment after I complete the sketch and it is approved. (I'm will to work with what you feel more comfortable with, if you'd rather split the payment half at the beginning and half after completion that is okay with me~!)
Payment options are:
PayPal.
(Please pay the fees, or send it as friend/family to save on the fees.)
Cash/Check/Money order via Mail.
(If your payment get's lost or stolen in the mail, that is not my responsibility, please be aware of this if you choose this option. Also for checks, they must clear before I will start the commission.)
I will give you the payment address needed with the quote.
If you have any questions, want a commission, or merely want to get a more accurate quote on how much your commission would cost feel free to contact me via E-mail at santhanvutha@yahoo.com or Via Note here on DA. My Paypal contact is the same as my regular e-mail:
santhanvutha@yahoo.com
Please include this information when asking for a commission:
Username/Contact Info:
Email:
Type of commission:
Character(s) reference + Description:
Background + Reference if needed:
Composition: (If you have a specific layout you want)
Payment Method: (PayPal, money order/check/cash through mail. **Please include PayPal address if you choose PayPal.)
Anything Else: (Like if you want a transparent .png of the character along with a copy with a background.)
Thanks for any interest and support.

That is nice you were able to payoff a percentage your studant debt that is always a heavy wight.