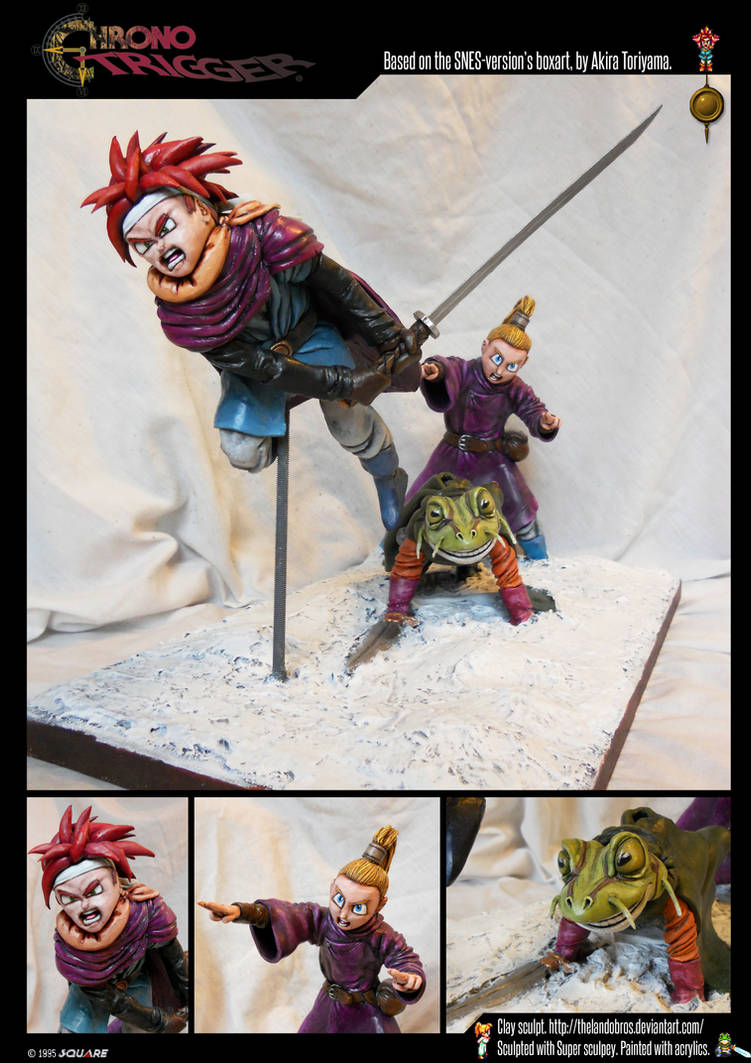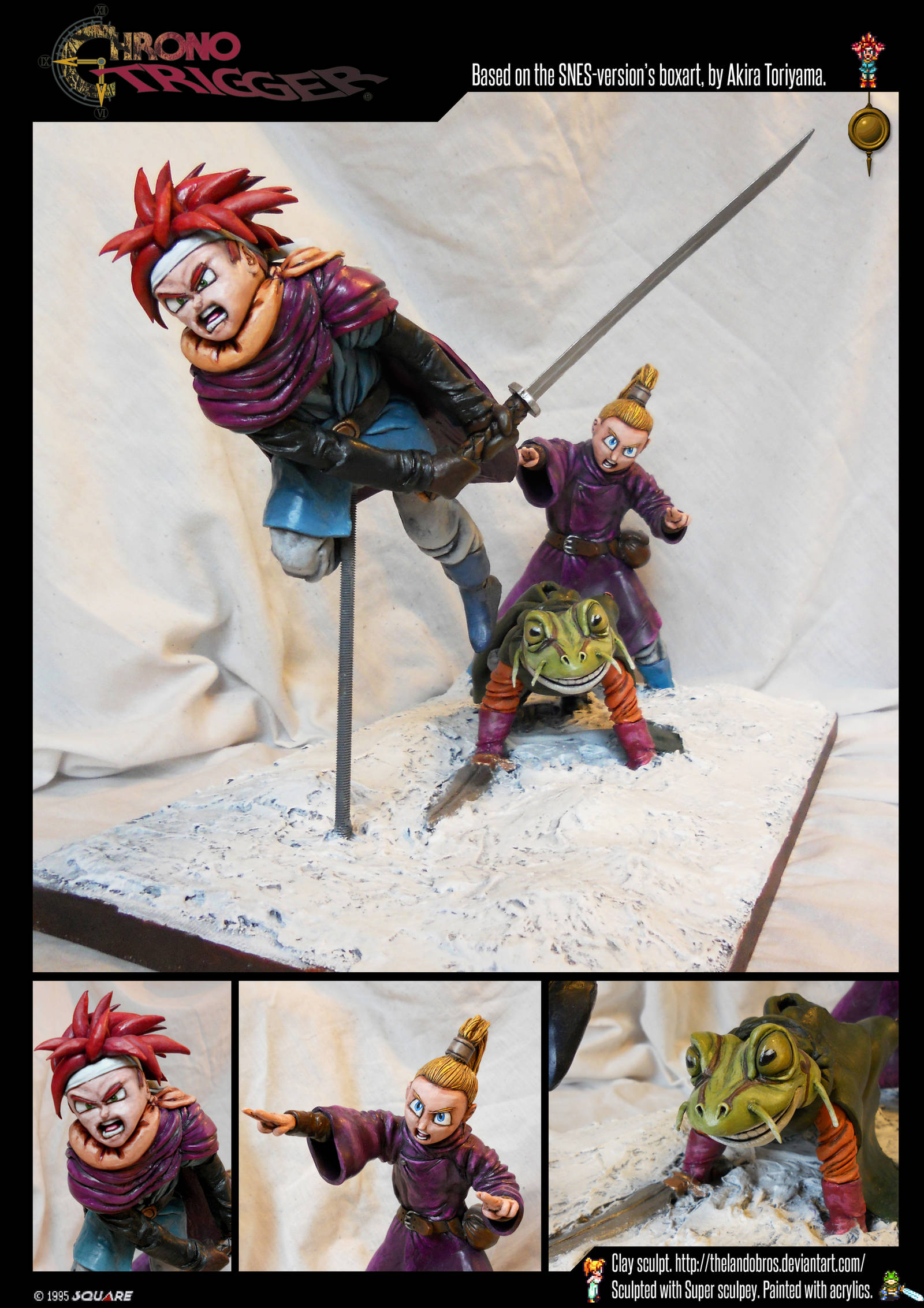 Watch
This is a Super Sculpey Sculpture of the boxart from the classic Snes-RPG Chrono trigger (argueable the best JRPG ever made).
The original boxart that this was based on looks like this:
livingwithanerd.com/wp-content…
This was a present for my friend iller. It took my three years from steelwire-skeleton to fully painted, mounted sculpt. Didn't work all that time, but sure as hell worked a lot xD
If you like sculpts like this, you're probably gonna like these too:
Other new stuff:
*Yes, I skipped the fire. Partly because it would be hard as hell to pull of nicely, and partly because Marle uses Ice/water spells in game and the boxart has always gotten shit for that xD
Whoah! Kotaku feature! : D
kotaku.com/good-morning-crono-…

I love this game and these sculptures!
Reply

I love it!
It will look nice on the new shelf.
Reply

That, sir, is a fantastic piece of work. My favorite game of all time.
Skipping the fire definitely seems like a wise choice, might have been another three years

Reply

Haha, yeah. Dunno how I would have been able to pull that of, had I tried, the sword and the chrono sculpt was heavy enough without a sculpted fire between him and Marle's fragile fingers xD Thanks : D
Reply