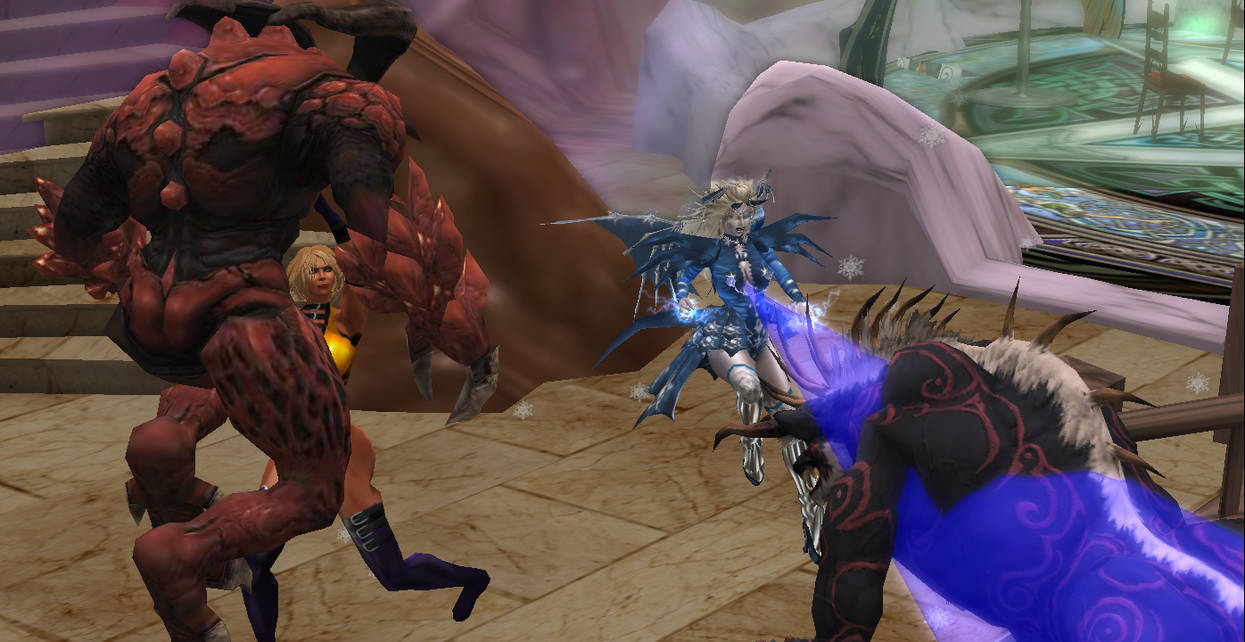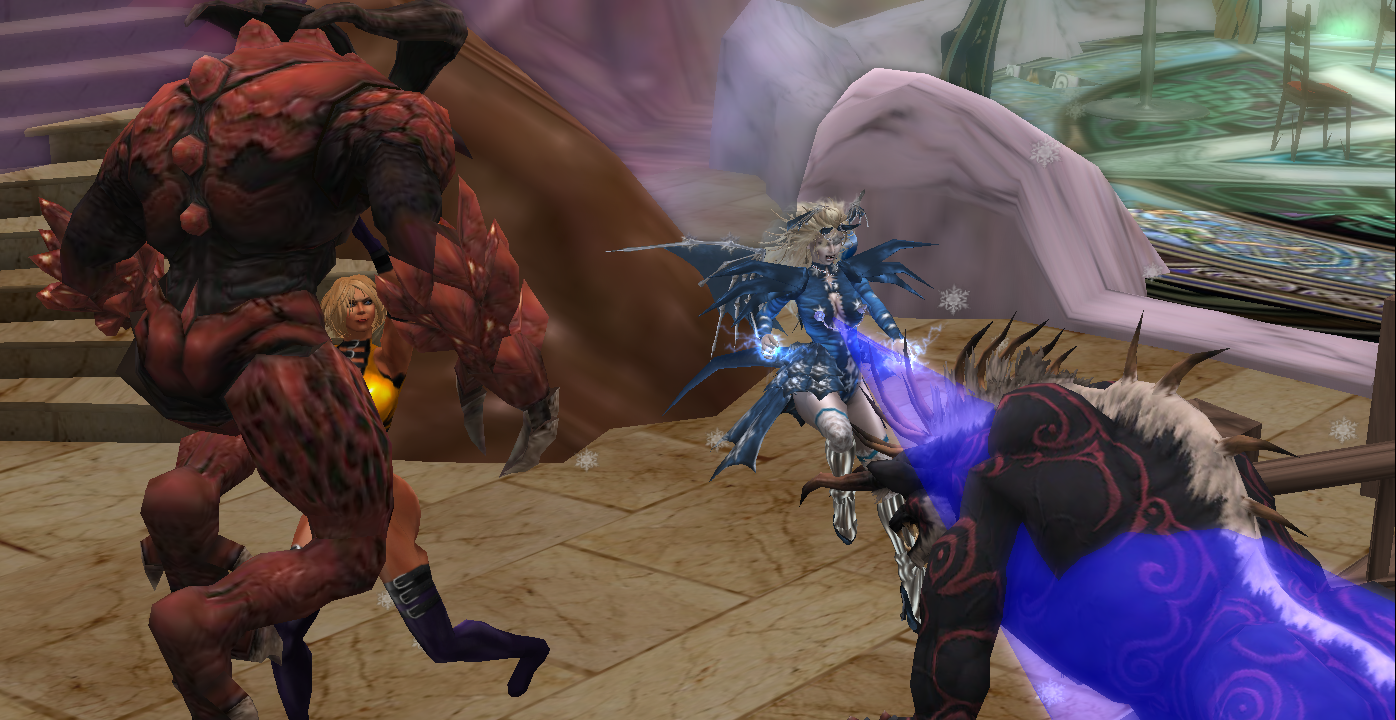 Watch
"Ok. The 'Spider Lady Thing' was a wimp. Let's see if this 'Red Muscular Guy' worth the challange."

With that said, Lady Rock grabs the demon enemy arms and starts a 'muscle struggle'. Meanwhile, Mistress Fria fights against a Behemoth.

"Oh Ho ho!
You know,
I don't care
who
I'm fighting
against
, it's always
fun to use
my
freezing powers
!
"
"Yeah! Good thing now you can use your talents against
a true enemy."

"Huh... Maybe you are right. Freeze, your PITIFUL CREATURE! HA HA HA!!!"

"Your
excitement
is captivating, Fria."

Then,
the giant

creature

that

Lady

Rock

held

,

screams

nervously

.


"The big guy wants to escape, but he can't!"


With
her strength
, Alexandra
breaks the
creature's
arms and
throws him
away
in the lake.

"Oh, Alexandra! Nothing bad. Nothing bad at all. I see you can have your... dark moments (Grims)"

"Let's escape first and speak later, Fria! Look! More the demons are coming.
You need to climb

these stairs

and

power up the

portal.

Lexi

said the combination

of her magic

with

yours,

will allow us to

return!

Let's go!"

"Agreed, my Lady! Let's run"


TO BE CONTINUED


Mistress Fria created by


I don't suspect this new partnership will last long.
Reply

the classic one-two, that's fight was not fair... poor monsters finished hurt and with the crushed bones.
Reply

My idea was put more devils around but i had limitations. But they are wimps. I can deal with them even if was 10 against me. Bruce Lee style.
Reply

for "Lady Rock" looks than the hell in not enough fire to feel the hot!
Reply

Great, exciting, I can't take my eyes off you!
Reply

Reply

Reply

Hmm, I want one of those dogs but I don't think my cat would like it.
Reply

But is it the key-master or the gate-keeper?
Reply

You mean the creature that Fria is fighting?
Reply

Yes. Does it growl, "Zuul!"
Reply