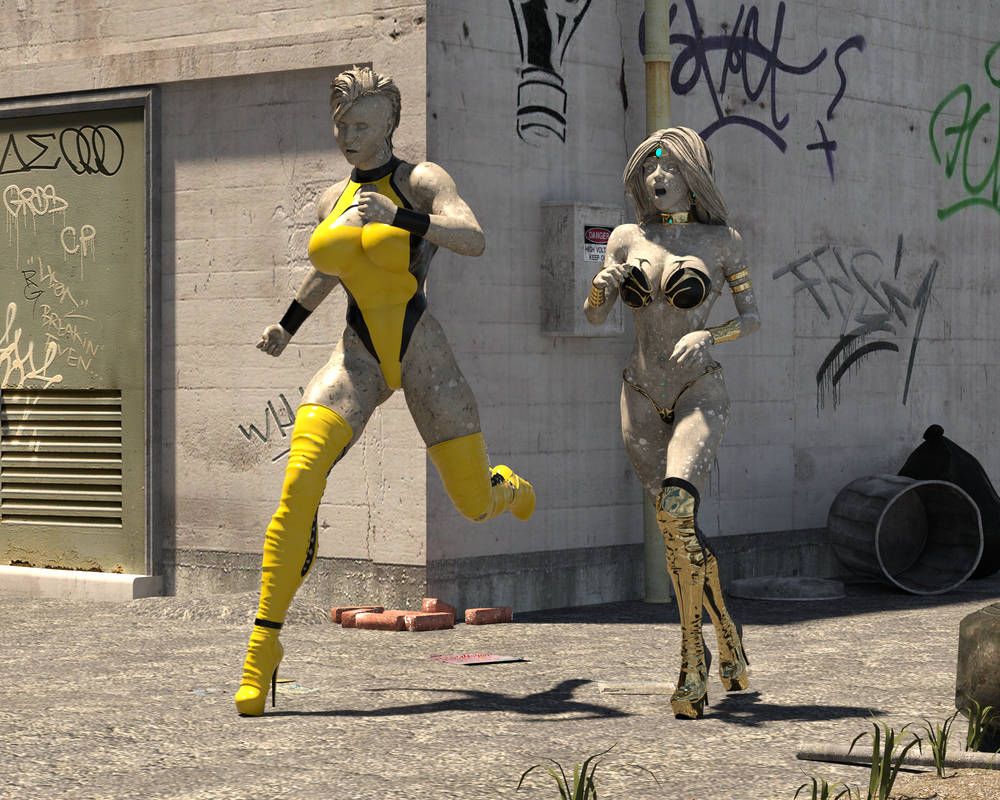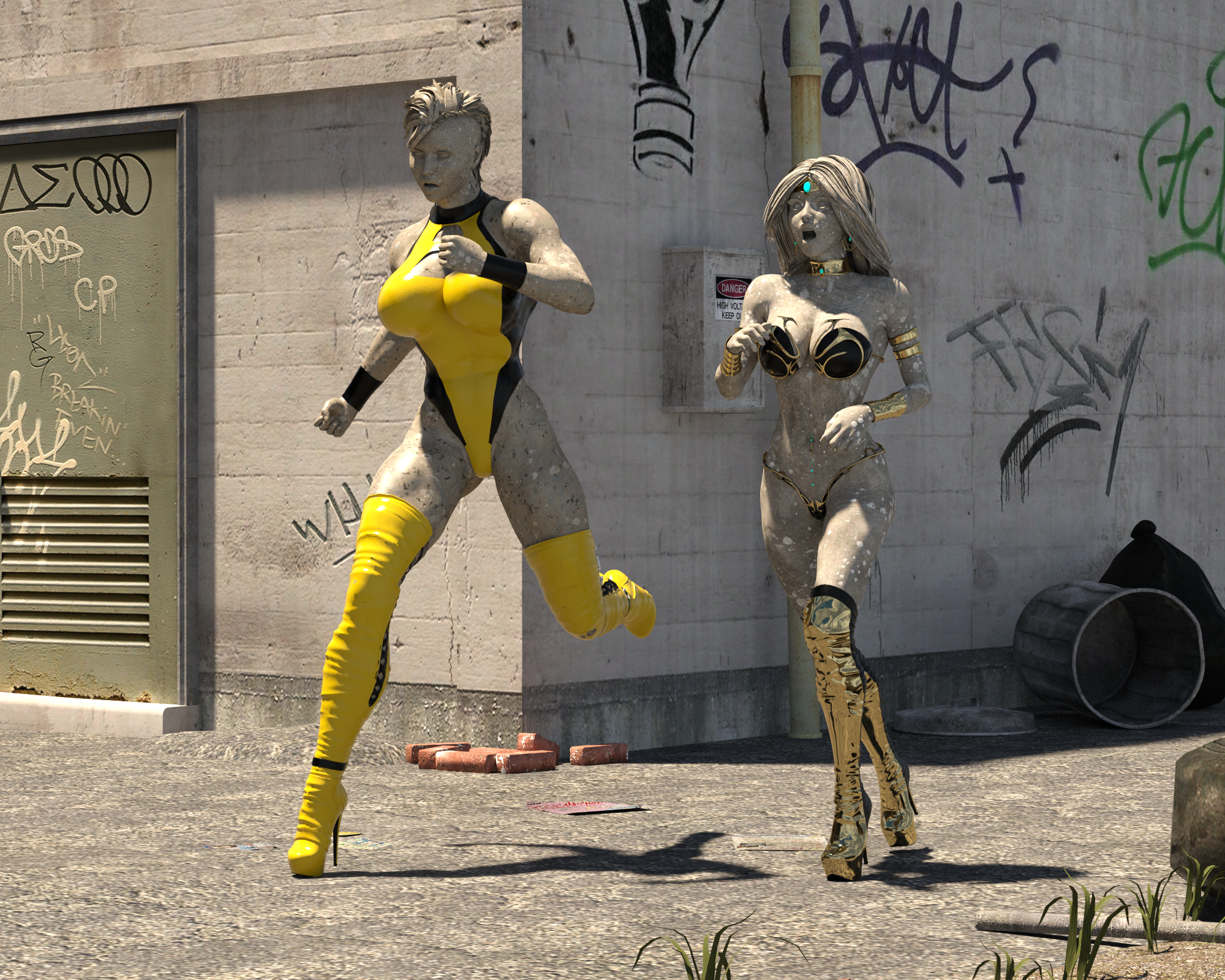 Lady Rock was preparing one of her powerful punches when the duo was hit by something strange. The heroines are stoped in a midrun...
L.Rock: This smoke... It's not smoke... more like a fog? Something is wrong... I...I can't move
Viona: I-I'm trapped too.
L.Rock: WHAT IS THIS EVIL WITCHCRAFT?!
Villain: You don't have time to know... In a few seconds, two "godess" will fall before me and my power.
Viona: I-I'm feeling this thing on my lungs... in all my pores!!!
Villain: Yes, of course, right now you are being... well...
You need to be preserved inside and out. You are now entering in a kind of hibernation state... ETERNAL!
Or, as I like to speak, being reduced to what they deserve to be!

Viona: NOOO! I will not be defeated like... this...

L.Rock: I WI...[cough] OH... my....mouth is.......

Villain: Now, now, Viona, be more like your friend Lady Rock and accept
in silence. See, she can not even speak from now on.

Viona: B-but... I'm sure... we... will back... to end... thi.......

Villain: Good. these expressions of
despair add great value to art. Now the proccess is complete what I must do to you? hmmm...
Lady Rock is a very dangerous one because
her power is uncontrollable and she's usually act like in a...
moody way. I'm really tempted to
b
reak it and throw her shards in the trash right now.
But, at the same time it would be a great waste of al Greek-style statue... Maybe I must have some kind of secret art gallery on my room. I could appreciate the beautiful curvy muscles everyday, huh? As for Viona,
she has always seemed more like a classical goddess.
I'm thinking of creating a pillar in the middle of my home and putting it in the middle of it, a perfect ornament.
No one would suspect my peculiar taste for art... decisions, decisions...

Epilogue:


No heroine should suffer this fate, but their reality c
an not be denied

!
Could it really be the end of the career of our mighty warriors?
Transformed into mere objects?
Or their friends will create a plan to reverse this unnamed villain doings?
Only time can tell.
For now they will accept their hardened fate: embellishing his lair in a eternal stasis.


Story be me
Art and Viona character are created by