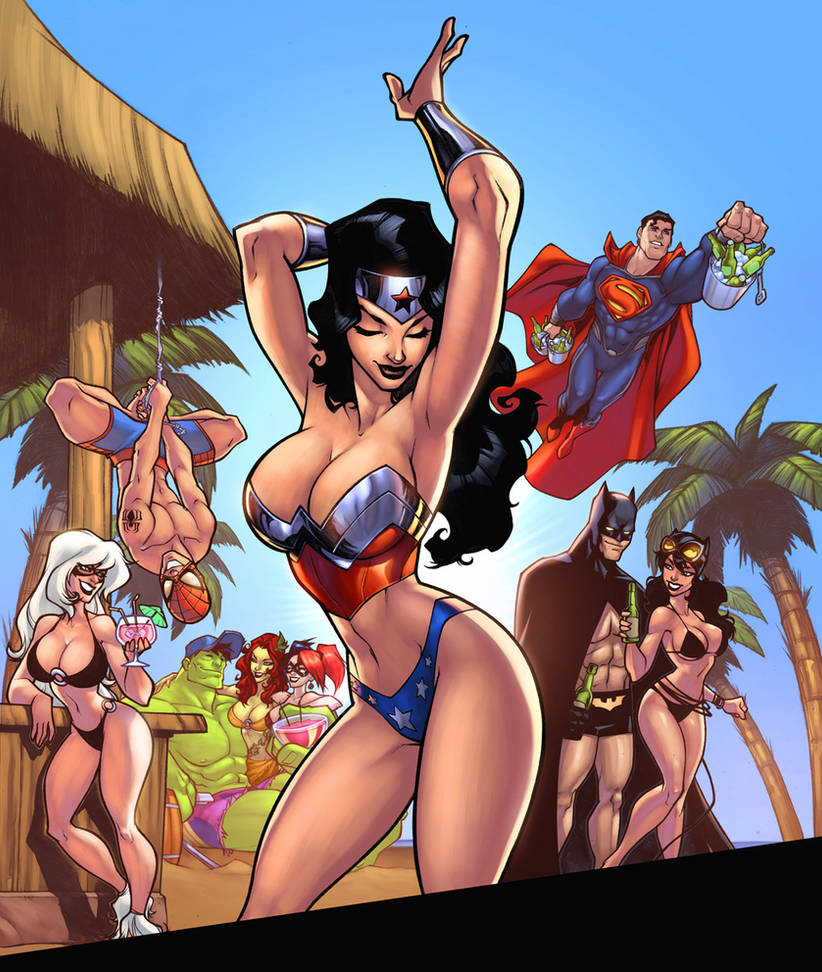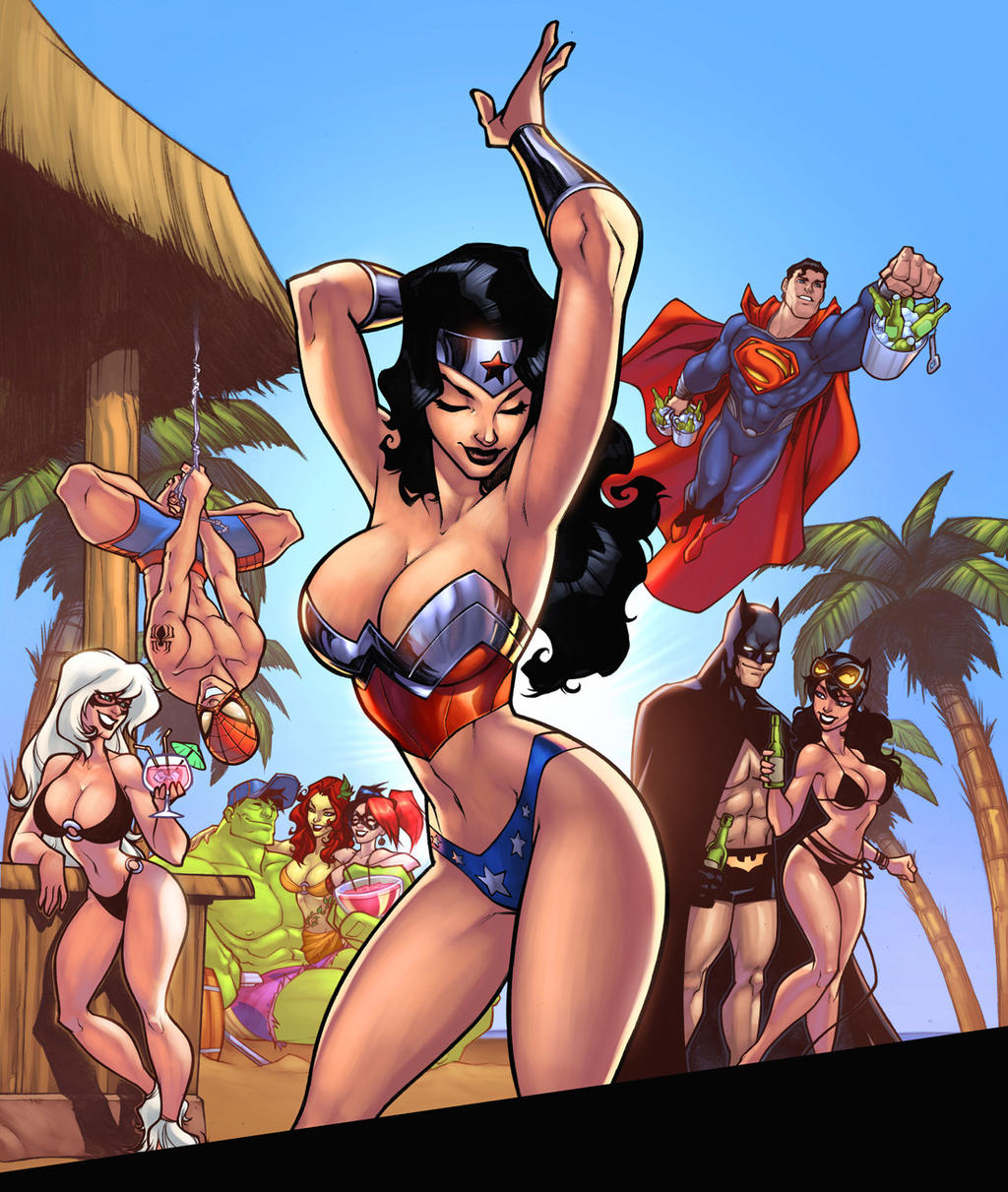 Watch
Art :

+

Poster design for a SUPER party. On da beach. In July! IN MEXICO!!!





Pencils
[here]
Characters © Marvel / DC
Firstly, it's a really fun concept and very nicely executed. I don't have anything to critique except the overall flow.

You can see there's a whole scene going on but we've got a focus on Wonder Woman, so I feel like the other characters and environment could emphasis the focus. For example: Superman, Batman and Catwoman could all be moving to the left to lead the eye towards Wonder Woman in the center. Even some simple clouds in the top-right would help direct the focus.

Quite a small point but I think it would help.

Lovely stuff. Keep it up.
The Artist thought this was FAIR
33 out of 35 deviants thought this was fair.
Wow.
Never would have thought to make a fun pic like this. As Mr. Zachula said before me, the focus needs to be more the center of the piece, which is WW. Perhaps if they were looking her way? Superman giving a whistle from up in the sky?

Love how everyone is in a swimsuit. Why wasn't supes in one? I could see perhaps long beach shorts that are blue with a red stripe down the side, and him wearing a Blue muscle T-shirt with the S on the chest.

Otherwise, I think the drawing is pretty well done. Bravo
The Artist thought this was FAIR
16 out of 18 deviants thought this was fair.