Welcome to TheKawaiiKorner!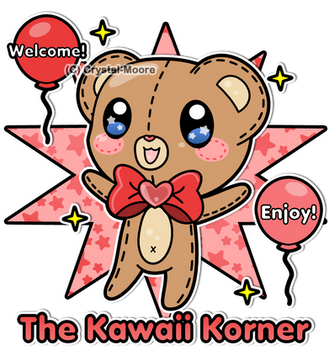 About us
Salutations! Welcome to
TheKawaiiKorner
(TheKawaiiKorner)! The Kawaii Korner is one of many groups that celebrate the joy of cuteness! Whether it's cute, cuddly photos of bunnies or humorous talking inanimate objects! That's what we're all about! We will accept almost anything that is cute! You don't have to know how to draw Pikachu or make clay ice cream! Even if you don't draw, you can always join our group and root for kawaii! So, if you would like to join The Kawaii Korner, just select "Join Our Group"! Affiliates are warmly welcomed here, too!
Rules/Guidelines
If you would like be a part of the group, select "Join Our Group" in the top panel! Our group team up with other groups as well! Affiliates are warmly welcomed!
To manage traffic, you may submit up to 3 deviations per month
! (Members of the group can submit to the Gallery and Favourites; if you're only a member of an affiliated group, instead, you can only submit to the Favourites.)

TIP: Try submitting your best works first to increase your chances of more pageviews, comments,

s, and

s!

We accept almost anything, but please make sure you've photographed/scanned your artworks properly!

Also, there are things we will NOT tolerate: offensive deviations and plagiarized works!!!
If you are submitting a piece of work that you think is "cute" but may contain mild suggestive material, ensure that it has a warning like "Contains Mature Content", or if you're not sure, feel free to note me!

THE MOST IMPORTANT RULE IN THE WHOLE WIDE COSMOS! PLEASE READ THOROUGHLY!!!







Have fun. Take pride in your art and beliefs-in who you are. If The Kawaii Korner fails to meet its mission, at least we tried our best to spread the joy of kawaii!
Good luck!


Gallery|Note us