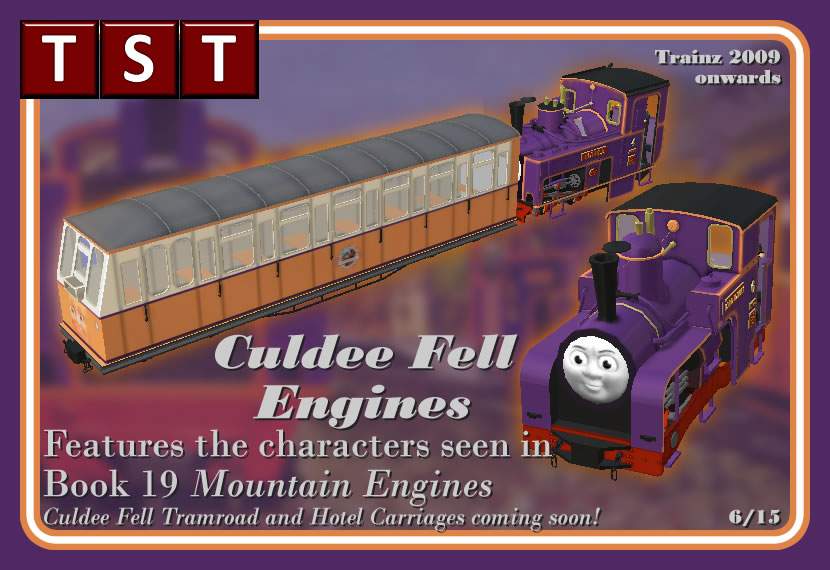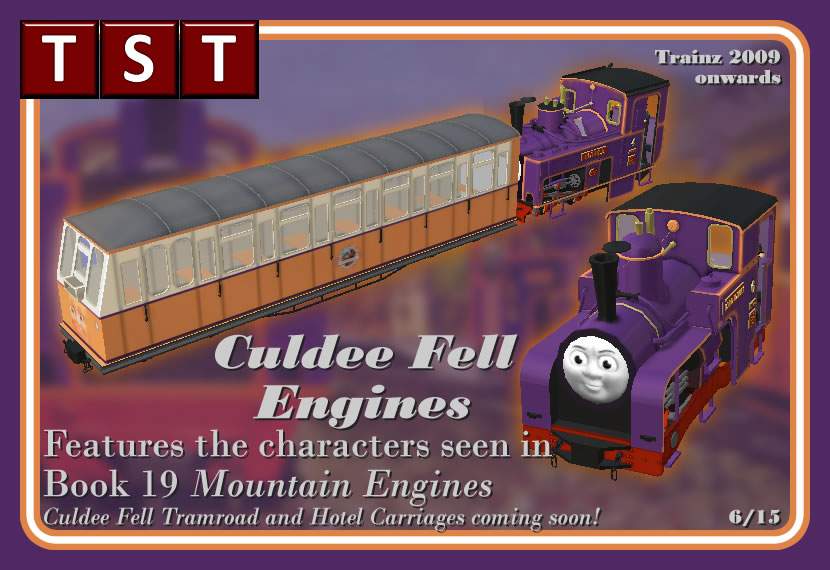 Culdee Fell Railway Pack (Trainz 2009 onwards)
Includes:
· Culdee Fell Engines 1 to 8 – featuring interchangeable rear window designs (functions as a load)
· Culdee Fell Carriage – featuring alphanumbers, passenger activity and ticket box add-on (functions as a load)
· The Truck – featuring passenger activity, and attachment point for a standing 'guard' figure (guard not included)
Also includes No.6, Lord Harry and a red livery Godred.
As far as I'm aware, all the dependencies are either default ones or included within the Pack.
Any issues with these models or suggestions towards these or any future content, don't hesitate to let me know, on Si3D, DeviantArt or the Channel TST Wikia!
Edit: several years have passed since some of this content was released and, with the fall of SI3D, some dependencies may not actually be available any more. These models also gained an unfortunate issue several years later where the animation literally explodes and pistons fly everywhere. It looks funny but isn't all that funny when I'm the only person with available CFR content. This is being worked on. Ta.