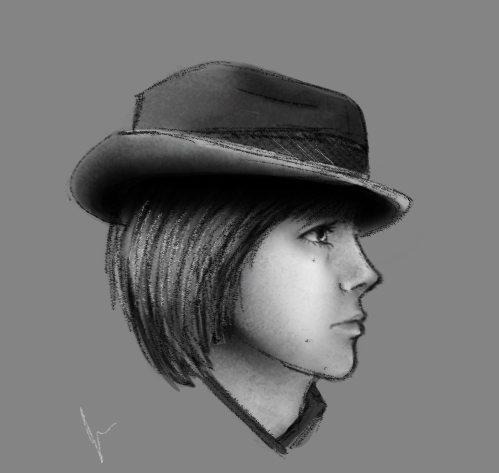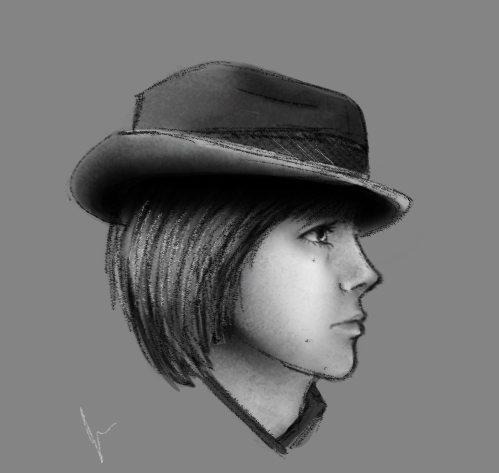 Watch

It'sa me!

This was such a surprise!! XDD
I said in beaming delight to my sisters that I'd never seen anyone draw me so accurately before!
And then Cheyenne gave me a look and said "no one ever draws you--except YOU."
(And then I said "well yes, and I draw myself like a weird cartoon monkey-person. Or a goblin.")
You captured my profile so well!
My nose, my eyelashes, my lips, my chin--I'm like: HOW'D SHE DO THAT??
Knowing how hard it is to work from a photographic reference and make it LOOK like the intended person makes this blow my mind even more.
And the pencil texture to the lines adds an intriguing depth to...just. EVERYTHING!
I'm loving this pencil-digital style!!! It's totally glamorous!
There's something about the light in the eye that's especially life-like in this achingly amazing way.
Like it's actually a photographic portrait from the Harry Potter world, and I expect to turn and meet my own gaze.
I LOVE IT SO MUCH!!!



Reply

I'm so glad you liked it! And may I take this opportunity to say that I am a big fan of your face?
And thanks for giving me permission to post.

Reply

I see this and immediately think, "nice hat."

I've seen pictures of her on Tumblr, so I can say that this looks just like her! I bet she'll love it!
Reply

It was really nice of her to let me use her as a model! I had so much fun with the Bowie drawing, I wanted to try the style again immediately. Actually, I STILL feel the urge to experiment with the style some more, I just need to think of what to draw next..
Reply

If you want to try another portrait that way, I could probably dig up a picture or two of myself; that is, if you wanted to subject yourself to that... (why would you?)
Anyway, I hadn't even noticed the stylistic differences at first, but now that you mention it, I can see it quite clearly. It's always fun to experiment with things, there's always something to learn from it.
Reply