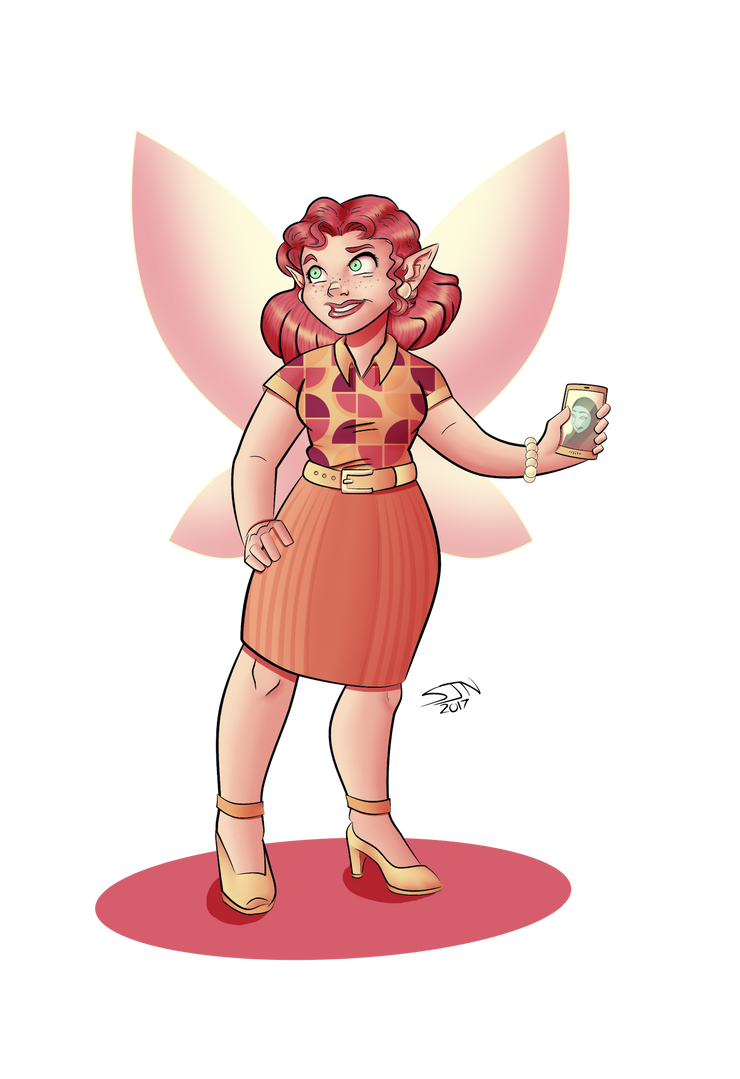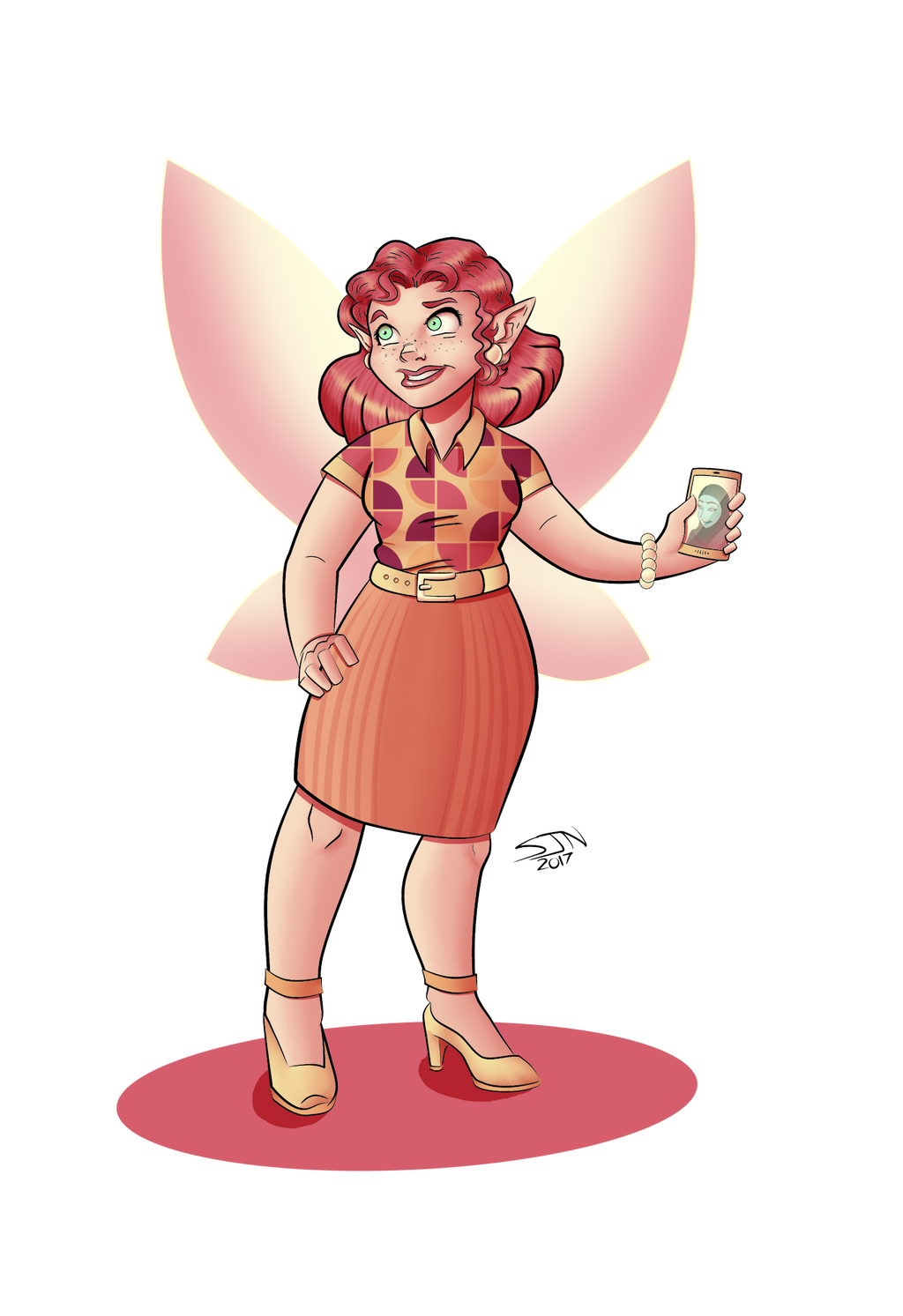 Watch
Saffron, a character from our upcoming podcast (reminder, coming July 1st, see saffronandperi.tumblr.com or twitter/saffronandperi for updates)
I am in a very orange mood today.

did the super awesome line art, which you can see here in all it's glory here
fav.me/dbcfg19
I just added a little bit of extra hair for consistency's sake

Orange is a wonderful colour. It doesn't get enough credit.

This is a wonderful looking collab! I really like the soft colours and the gradient on the wings. (I also really want to steal her shirt, it has an awesome pattern.)
Reply

Thank you! Orange is so fun to work with. You can go yellow for highlights and deep red for shadows.


Reply

Oh. Em. GEE!!!!!!!!!

IT CAME OUT SO ABSOFLIPPINLUTELY GORGEOUS!!!!!!!!!!



I don't even know where to start...!!!
1)
The addition to her hair to give it length came out PERFECT, absolutely smooth and flawless.
2)
Her minty green eyes are beautiful.
3)
HER CLOTHES!!!! AUGH, I LOVE HER OUTFIT!!!! THOSE PATTERNS!!!!!
4)
Her entire color scheme is so perfect, can I fav like a bazillion times? I love, love, looooove all the warm colors.
5)
D'AWWWW HER PHONE!!! A picture of Peri!!! Perfect!!! And you did the reflective surface of the screen so well!!!
6)
Lastly: her wings look magical.

You made my line art look 10 times more amazing--I'm having trouble believing I drew this right now, because your colors and shading just upped everything to a hundred here. I want to fav this more than once. I want to have it framed on my wall. I love the strawberry red of her hair, it's so PRETTY. I feel like I need to draw Saffron more just so I can see you color her outfits. I love the pattern on her shirt! (And her skirt!!) And your shading is stunning; there's so much form and depth here, from the shine in her hair (so much volume, it looks like it'd be wonderfully floaty and light) to her cheeks and knees...everything really "pops".

Reply

It was an absolute pleasure to color your lines! I'm so glad you like it, I was afraid I overdid the orange (again, just was in a really orange mood today). I adore the way you draw Saffron, your mastery of anatomy translated what I had in mind perfectly! (I had trouble drawing her curvy figure myself).


Reply

I don't think orange is a color that can be easily overdone. I admit I have the same penchant for orange and purple that you usually favor--there's something very soothing about those two colors, and they often compliment each other beautifully. And warm colors seem to flatter Saffron perfectly, your diner scene already proved that. It just WORKS for her. Heh heh, I kinda surprised myself with how well her anatomy came out--this was the first full-body picture I'd drawn in a LONG time. I'm not exactly sure I'd be able to pull it off again. (Although I suspect we'll find out, because I want to draw her again just to go through some vintage clothing references. Saffron wears the BEST clothes. I don't know if we'd be able to do her "Outfit of the Week", but there's a part of me that would really like to try!)
Reply

Oh wow do I love orange and purple! (More like peach and purple, but same family). I used a dark magenta to shade on this one, similar to Saffron's hair, and yellow for highlights. And yes, going through vintage clothing references is FUN!
Reply