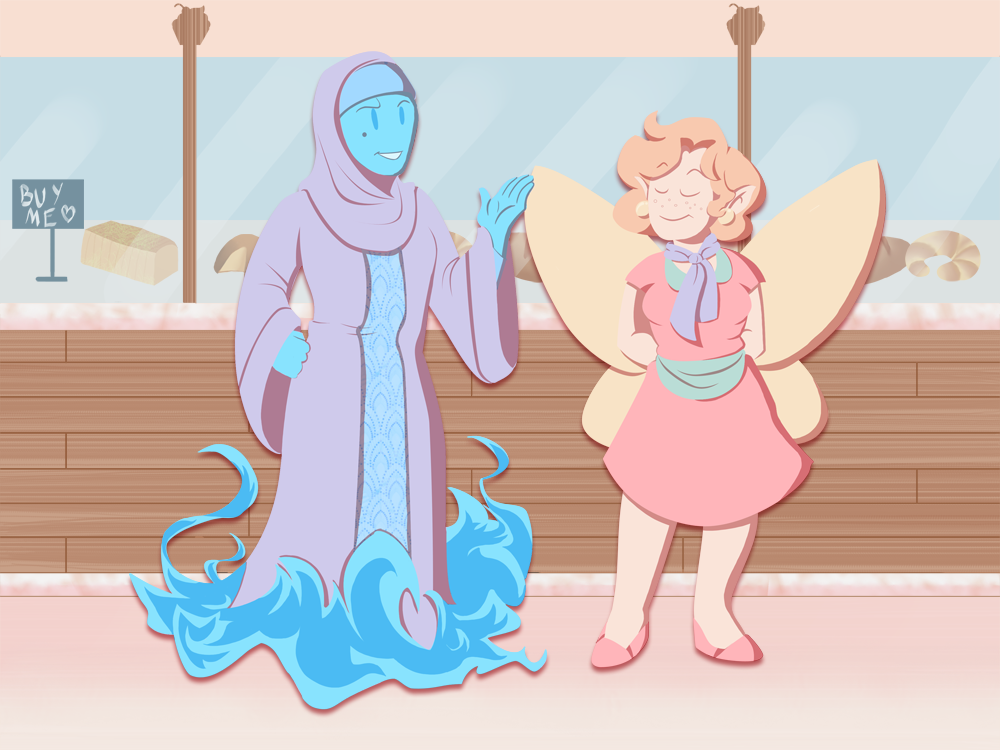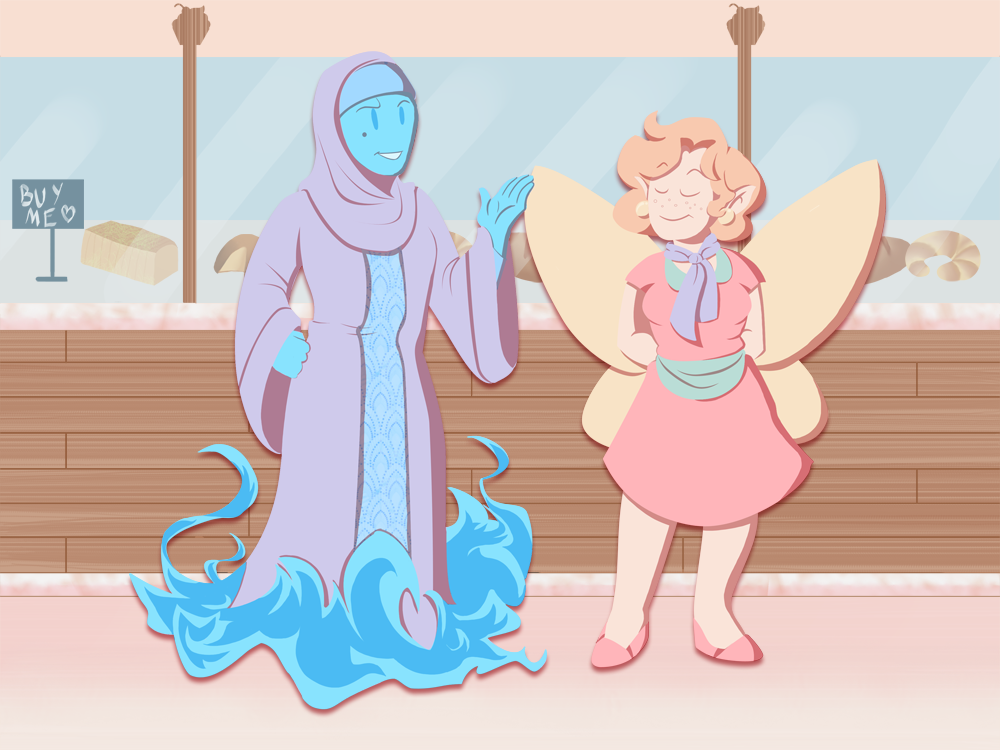 Watch

I looooove the pastels here! They're so bright and cheerful! And they really help add to the paper-cut-out appearance you gave them; the drop shadow enhanced that effect nicely, as did the minimalistic style of shading, and the way you worked without solid lines. It came out beautifully!
Annnd of course I'm a big fan of the background.

Saffron and Peri know the BEST locations to get a bite to eat.
We need to take a leaf outta their book and take proper time out for meals and such.

Reply

Thank you! I really like the paper cut out style with your minimalistic style. I feel they mesh well.
Reply

You colored this really beautifully! I also really like the little drop shadows on both characters; it makes the picture look a little like a cel! Sara's lineart here reminds me a lot of Herge's style...I think it's the way she drew Peri's eyes.

I really enjoyed the first episode, and I can't wait to hear the second!
Reply

Thanks! The drop shadow was just to keep them from blending in with the background too much (a bit hard with no line art) but then I liked the paper cut out look and pushed it.
We hope you enjoy the second episode too!
Reply

This looks adooooooorable! Gosh, the way you've coloured it makes them look like little paper cutouts inside a diorama - it's utterly charming.

And 3Fang's drawing imbues them with so much personality! This looks like such a light, happy scene, what a wonderful collaboration.
Reply

I'm excited to hear the second episode! I had already heard the first one, of course, since you sent it to me for a pre-listen/feedback; so this will be the first one I haven't heard before!
Reply

Neat! I'm eager to hear your feedback on episode 2. Personally, I think it sounds better than episode one, since we had more practice.
Reply

Things do tend to get better as you go... Such is the nature of these things.
As a contributor of just one of the pieces, it's always interesting to see how all the pieces come together in the end.
Reply