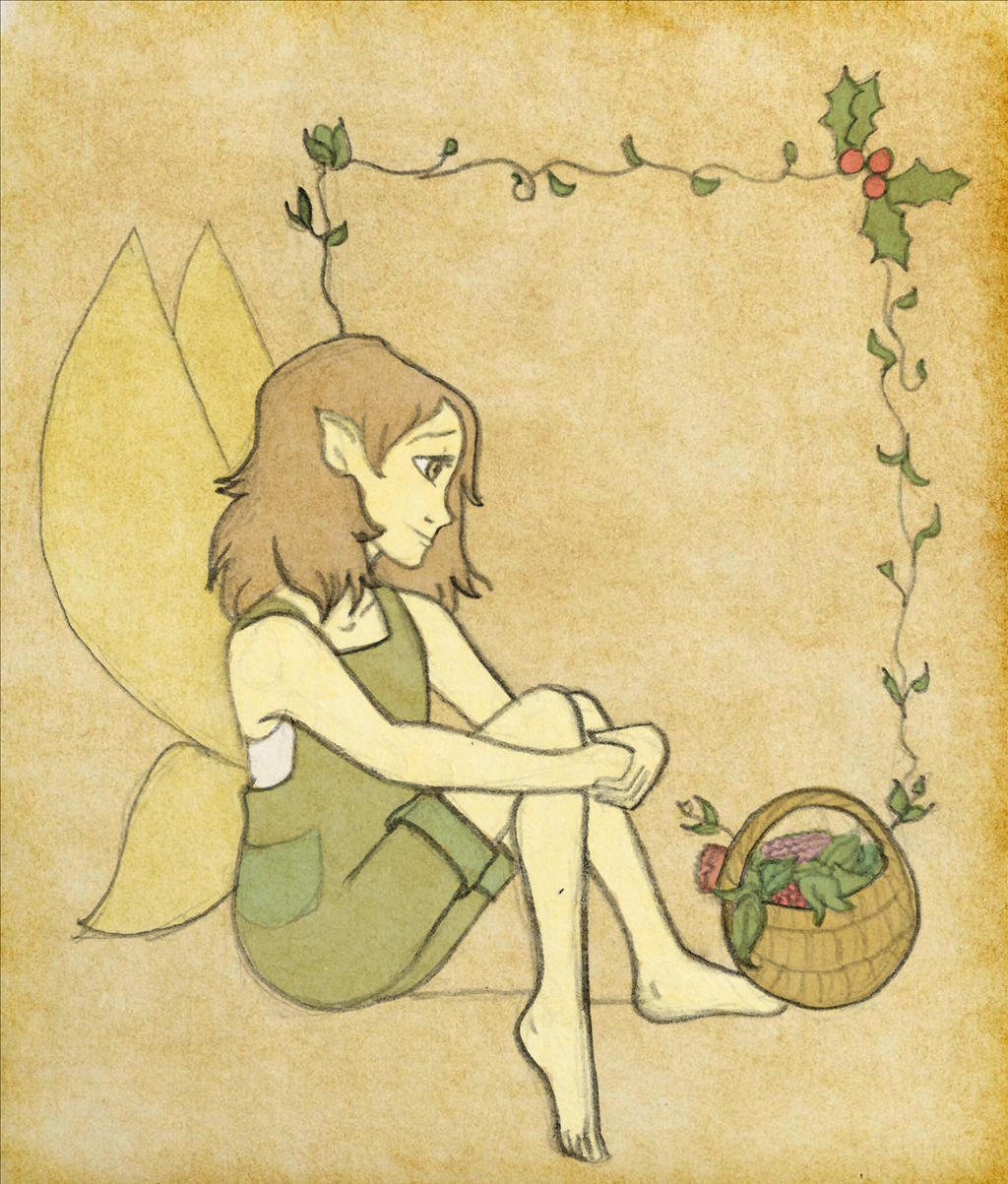 Watch
Holly from the podcast Alba Salix

This looks like it ought to be an illustration in a book of fairies or poems.

I'm glad you kept the rough pencil lines, they blend seamlessly with the parchment texture and the faded colors.
I also love how you used her namesake as a corner decoration!
Actually, there's something about the whole composition that makes me think of a greeting card, and now I suddenly want a series of fairy greeting cards from you.

Reply

This is very nice. She shall live on my desktop for awhile, I think.

I do notice that her eye seems a bit too high up her forehead? Maybe it's just me? I dunno...

Anyway, I've been looking for things to listen to while I work, so I'll have to give that one a try.
Reply

It's so fun! It's like a medical comedy, but with fairies and witches!
Hmmm, I think you're right about the forehead. I'm questioning my decision to make her eyes half the size of her head. I think because the character is wide-eyes figuratively.
Reply

That sounds like an intriguing combo, I'll definitely add it to my list!
I don't think there's any problem with the
size
of her eyes. I was tweaking it a bit to use as a desktop background (I meant it when I said that) and just nudging her eye down and back a bit seems to have done the trick:
Anyway, it's beautiful. I've been wanting something sort of pretty and whimsical to put on my desktop for awhile now, and
of course
that's the sort of thing I can count on you to deliver. I'm also a very sentimental guy, so the fact
you
did it makes it even better.
Reply

Oh, neat desktop! You can't even tell it wasn't drawn that way!
Reply

I just copied and flipped some parts, and then used the eraser to fade the seams. Luckily, the parchment texture is pretty random, so I didn't really have to match much up. It didn't take too long. And of course, I had a good piece of art to work with, too.

Reply