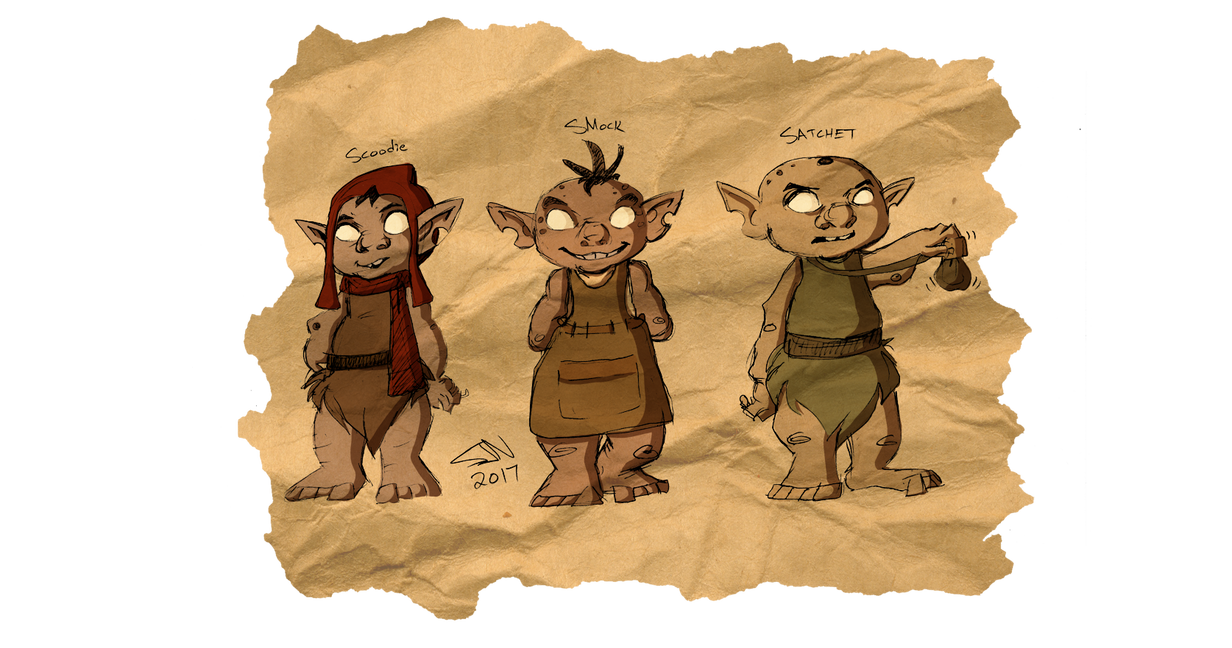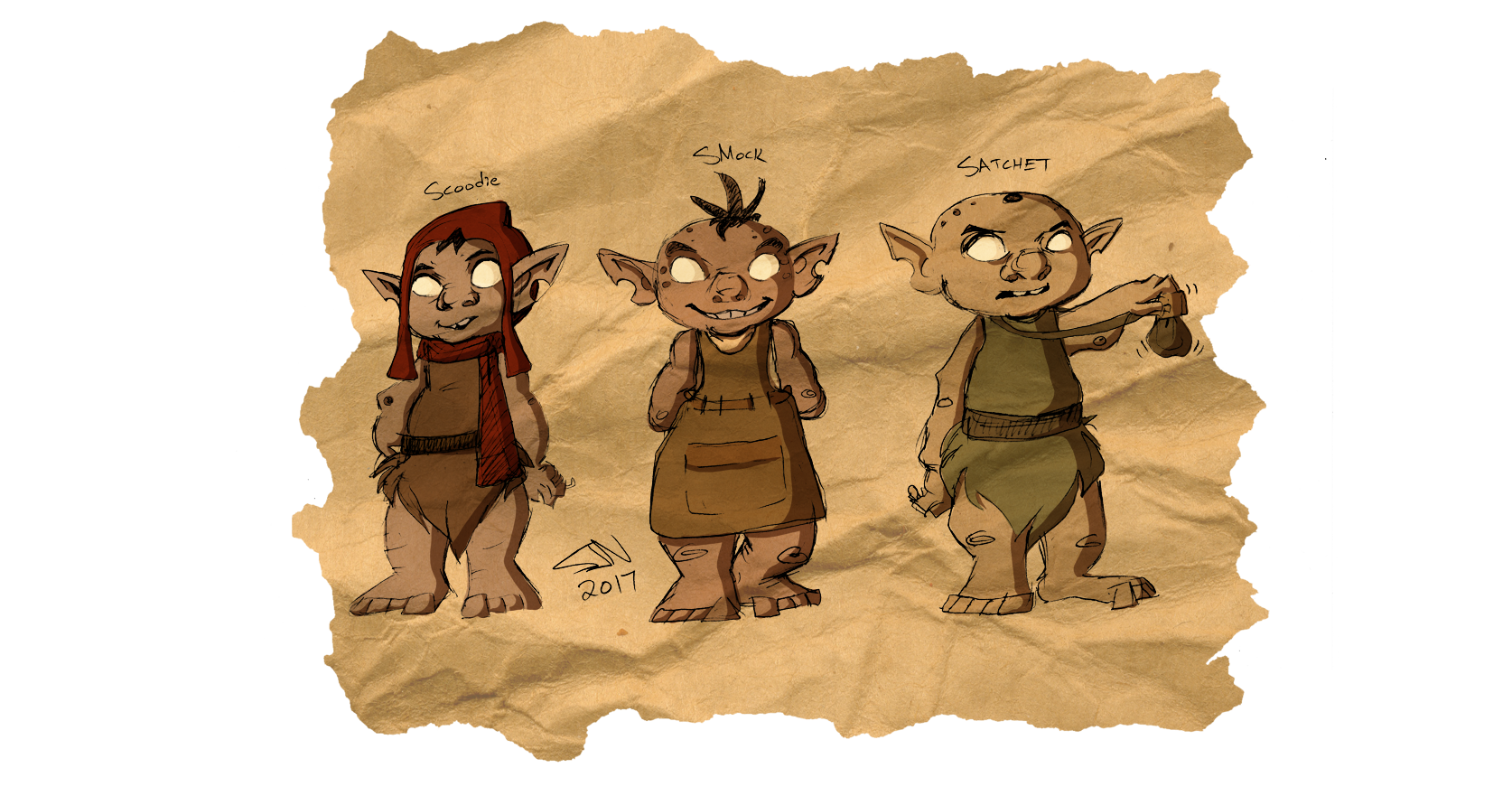 Watch
The goblins from today's episode: Scoodie, Smock and Satchet!
saffronandperi.libsyn.com/ep-7…
The line art was done by

and the coloring by

The voices of the goblin are

,

and my younger brother.

I lovelovelooooooooove how you colored this one!!!



I love the warm brown/sepia color scheme, the parchment background, and how you cleaned up my lines to make it look SO MUCH BETTER.
(Seriously, my sketch didn't look very clean, but you totally polished it into a real gem. I almost wouldn't have believed I drew it--your colors made such a difference.)
Reply

I don't know why you don't believe me. I did very, vey little cleaning! Just erased the lines around the ears where you had the little holes and erased the legs when they went through their clothes. That's it! I very much wanted the sketchy look so I didn't want to ruin it with too much erasing.
Reply

You really complimented the sketchy look with the colors...I guess I'm partially amazed because I've TRIED to color some of my raw sketches in the past and it never had quite the effect I wanted. But that may actually be a result of my coloring style, rather than my sketching style.

I feel like we need to do a picture book involving these characters.

Reply