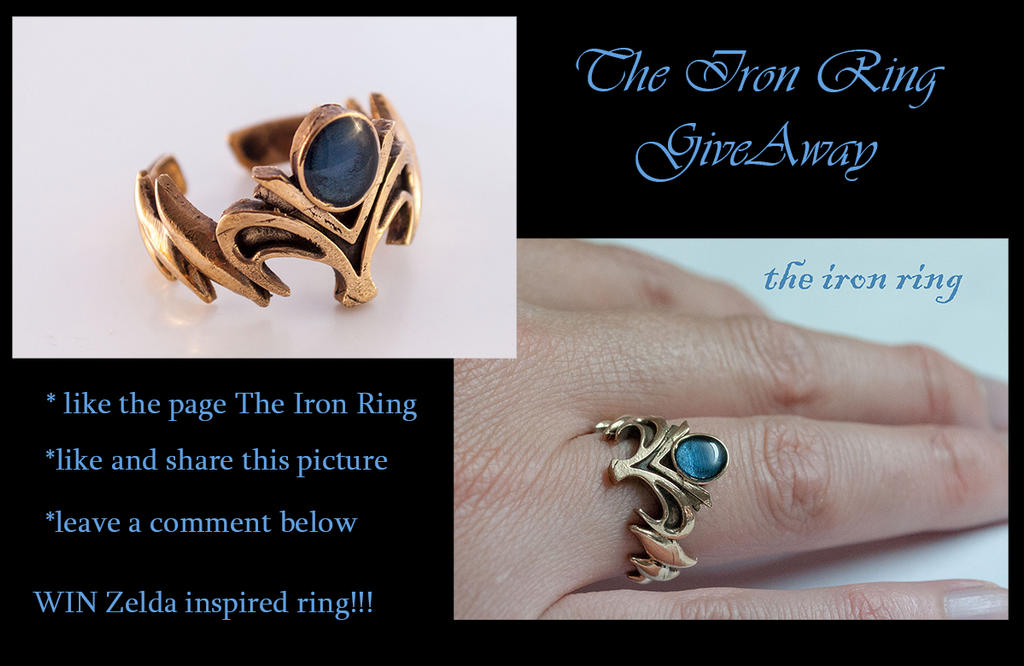 Giveaway time!!!ADD YOUR COMMENT TO THIS FACEBOOK PAGE AND SHARE ON FB TO WIN: www.facebook.com/64276752009/p…
Any comment here is not valid and it will not be accepted in order to win the ring.

Make sure you've read our terms before entering this give away.
Remember to come back to see the result on 12 March 2015

1 Lucky Winner will be selected for the giveaway!
Don't miss it!

GOOD LUCK!!!

I heard somewhere that Facebook doesn't allow giveaways? But, whatever. I've dropped Facebook, anyway.