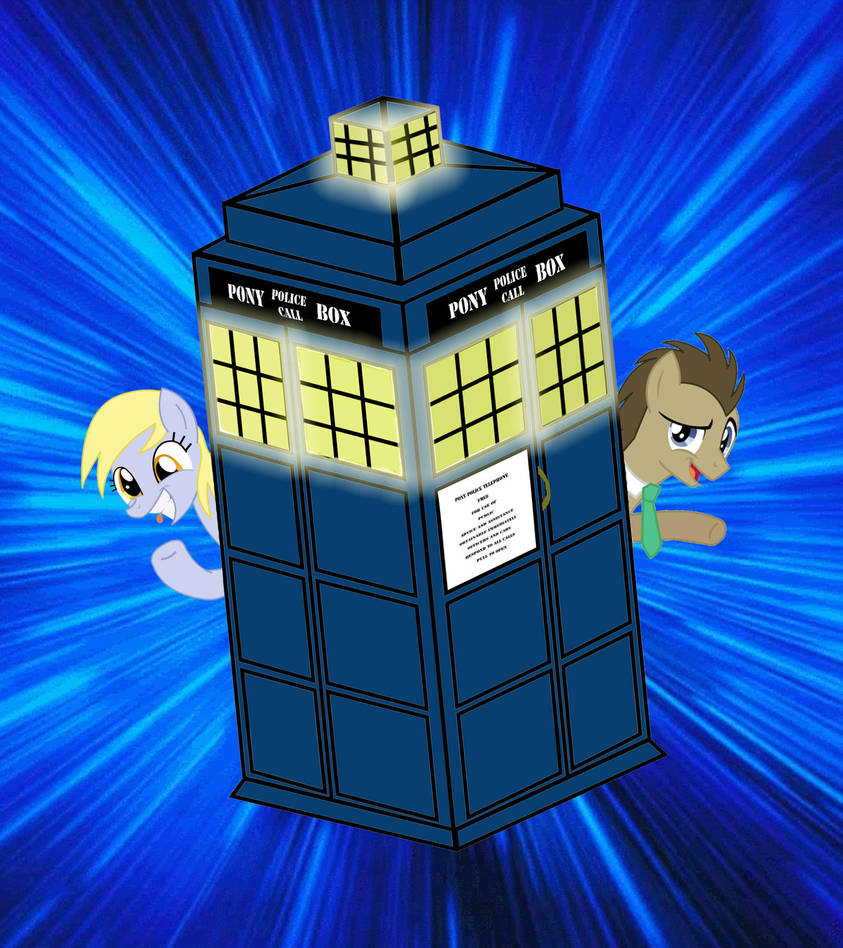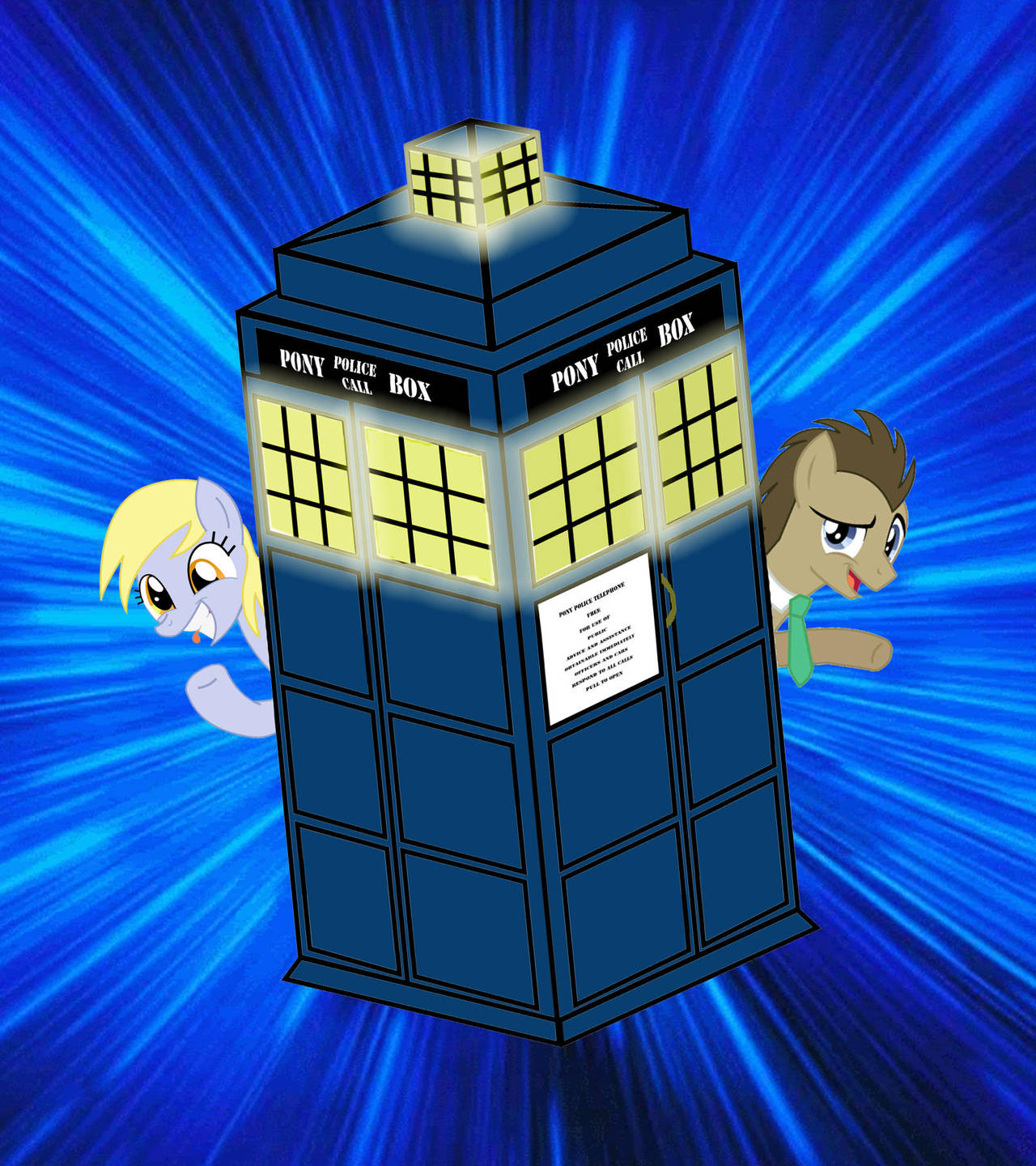 He's the Doctor, along with Derpy
I would like to thank

for helping me make this. He's awesome, check him out.
This took some time to do. About 20 mins for sketch. 1 hour for outline. 1 hour for color. and about 3 hours for The Doctor, Derpy, and Tardis lights.
I hope you guys like it. Favorite and comment, maybe even a watch.
ALLONS-Y!
EDIT: This is Version 2 and has been updated with better detail, more quality, Tardis door handle, and a slight angle on the Tardis
I like the Idea. Reading the Title of the Tardis Doors with those cute ponys looking forward made me just smile.
This is so cute.
The drawing of the Tardis could be a bit better though. So that it would fit the stylish background better. I can't say if that would be enough, since the pony's are drawn like comics. Or maybe it would be better to exchange the background by a more comic-like background. So you would only have to rearange the background.
Of course this depends on what kind of picture you prefer to achieve.
This is really funny though and leaves me with a little wink in the eye

The Artist thought this was FAIR
5 out of 5 deviants thought this was fair.