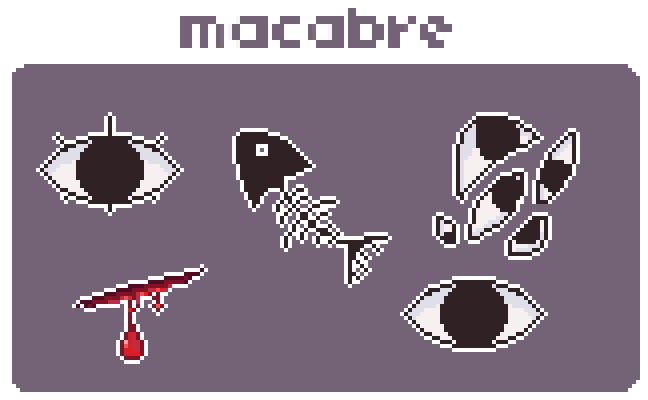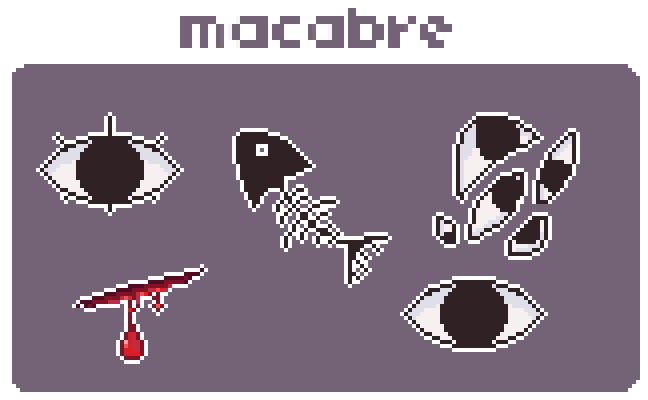 Watch
---

you are my inspiration~ <3
I had to make a macabre pack after your amazing weed pack
Free to use weed stuffs
---
time for sleep and vacation for a week ; 3;

I love these! The fish bone is my favorite one!
Reply

Reply

Reply

omg these are so cool :0
can I use this on my page, or are they just for icons??
Reply

no no they can be used as icons and for page decoration! go wild C:
Reply

This is saving my life
omg I love these <33
Reply

are they free to use as icons and all? :0
Reply

yes! F2U means free to use!
And thank you for having an interest in them <3
Reply

am i the only one who thinks the blood icon looks like the blood symbol from homestuck?
Reply

Reply

OMFG NOW THAT YOU MENTION IT XD
Reply

AWwwww your pixels looks so cute :3c
Reply