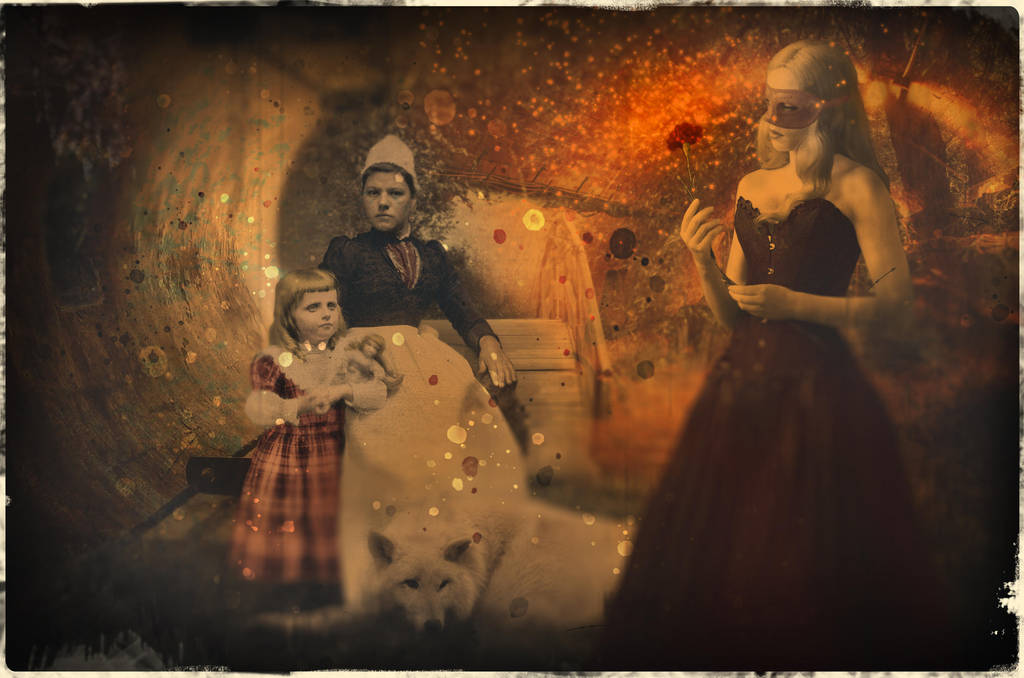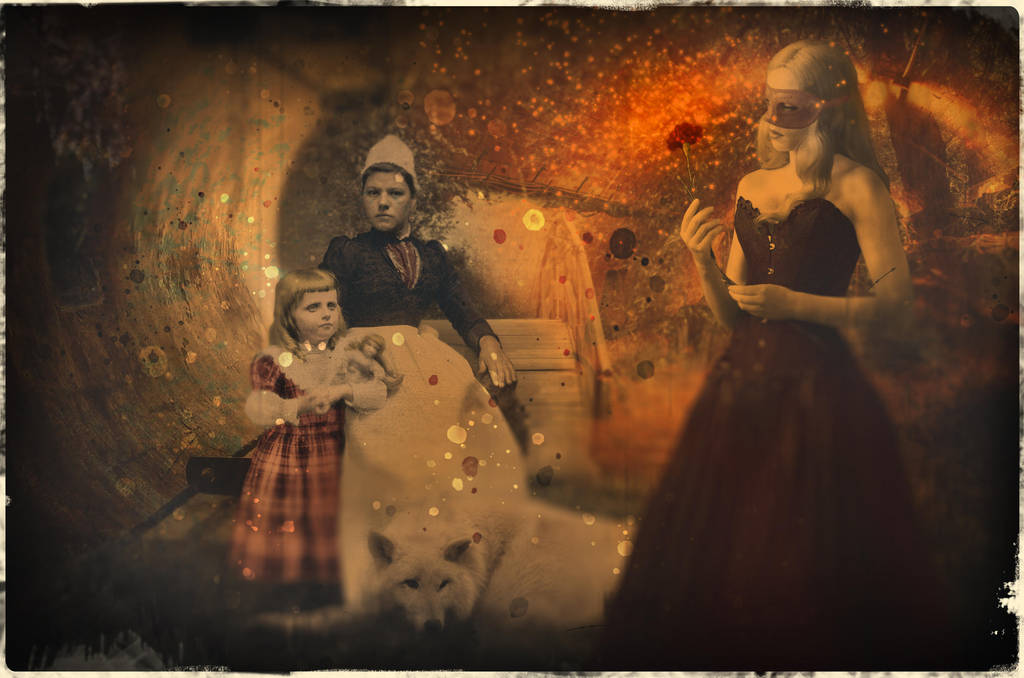 Watch

Woman holding flower stock image courtesy of
faestock.deviantart.com
. Thank you!
Incredibel wolf stock image courtesy of www.deviantart.com/lakela. Thank you!
Bridge stock image courtesy of
Glassy Waters 10
RachGracehstock. Thank you!
The image of the young girl and nanny is a family photo. I believe the young girl is my great aunt. Wanted to create a new story for them and play around with photoshop a bit and this is the end result.
Reply