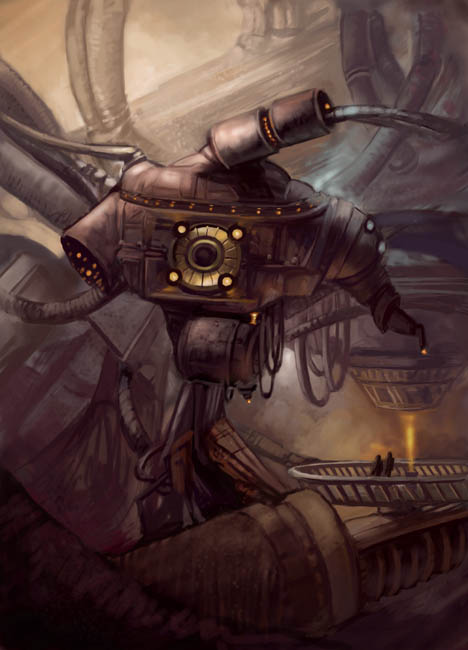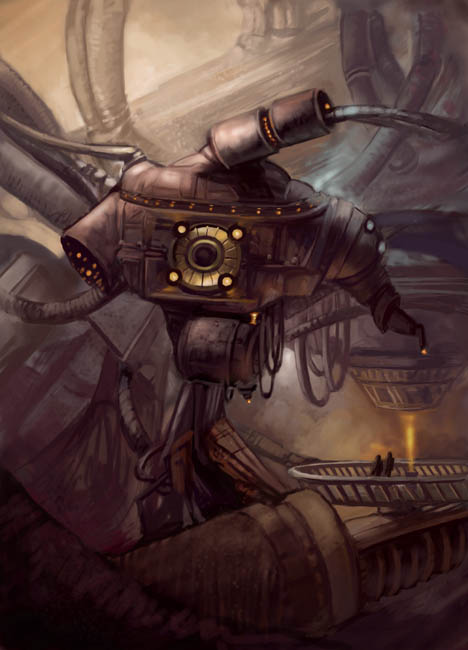 Watch
Done to try to sell myself as a concept artist to a group doing a giant robots project... cross your fingers for me!

interesting concept. maybe abit to dark in some areas.
nice work ... good luck with your job
Reply

looks good
the color tone really sets a nice dark mysterious mood
its good work
Reply

Wow.
Just...wow.

Reply

Nice

Reply

Reply

Yup! Photoshop and Painter IX. They are my friennnnnds.
Reply

I've been meaning to try Painter, but I haven't found the time to do it. I've heard that the next photoshop will have painter-like options. :/
Reply

This. Is. Awesome. Absolutely. Awesome. I just absolutely love it.
GOOD LUCK!
Reply