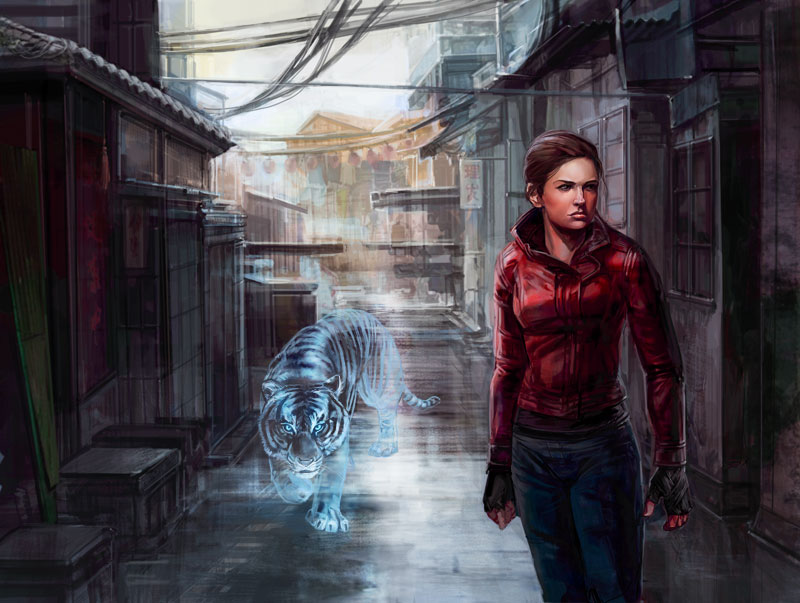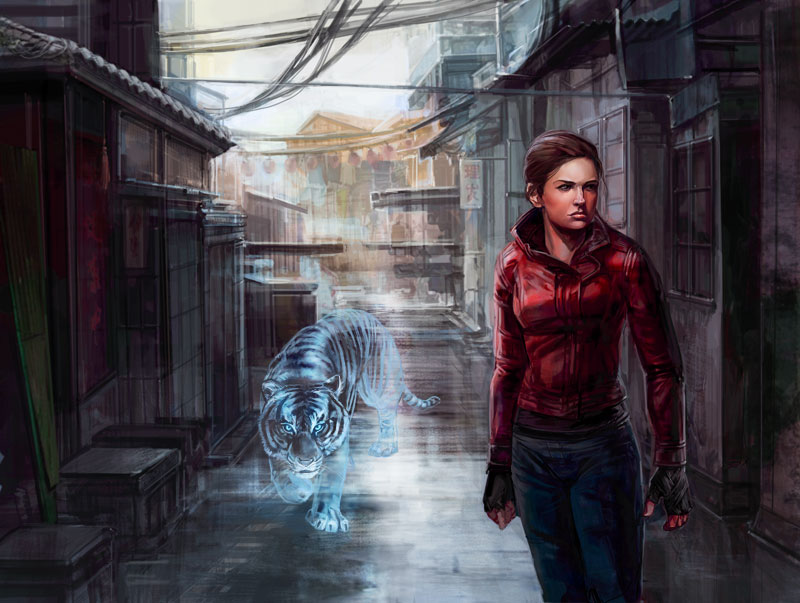 Stylistic experiment. Painter/PS.

WOAAHHH.... this is so kewl! Awesome.
Reply

Ooh. If I did Urban Fantasy I'd be making an outline for a story based on this RIGHT NOW!!
Reply

I like the painted portrait, all the colors, and the mood and expression of the girl is awesome. I just think there is a few things "off" with the tiger. And it's just my opinion. The first is that it's blue. I know you are trying to create a ghost so you want to make it "transparent" but maybe you could try to make it more "shadowy" instead? How do I explain shadowy? Maybe give the tiger its colors but with more white in it and around it. I don't know. The blue tiger looks like it was placed in that spot instead of being part of the painting. The other thing is the tiger is looking straight at the viewer. I'm unsure if you want that considering you have another subject in the painting looking another way. Maybe the tiger would be "with" her? It could be her friend? I love your art though. Please take this as constructive.
Reply